DevOps Summit : Best practices for continuous integration and delivery
Get insight into every phase of your application development lifecycle
Blueprints for Build

See how the build process is going, if apps are getting stuck in build or test, and if builds are getting faster
Why Splunk for App Lifecycle Analytics?
From requirements definition to build, test, stage and deploy, DevOps teams can understand where app delivery bottlenecks are, remediate them, iterate and innovate faster.

Splunk® solutions give Dev and QA teams the ability to understand the quality of individual code segments in static analysis and the performance of full code builds in QA and pre-prod. Splunk's solution can correlate results from multiple testing tools. This deep visibility allows your Dev and QA teams to pinpoint issues before they reach production (and impact customers), helping improve code quality. These correlated insights also enable your teams to move from manual, error-prone testing to programmatic and automated testing.

Splunk provides real-time visibility into business-relevant data such as application usage, revenue systems, cart fulfillment and registration data. With this visibility, your business and DevOps leaders will have insights they can use to better plan inventory, report and improve the customer experience. Splunk also enables a feedback loop that was previously unattainable. This continuous loop will help your business leaders evaluate the real impact of code changes on their customers.

Previously, we were doing monthly releases and struggling to get them built. Splunk Cloud has enabled us to see whether apps are running once we drop them into production—we now have immediate operational visibility whenever there's any deployment issue. Without Splunk Cloud, we wouldn't have been able to go to continuous delivery.
Previous
Next

Product Capabilities
You can't fix what you can't see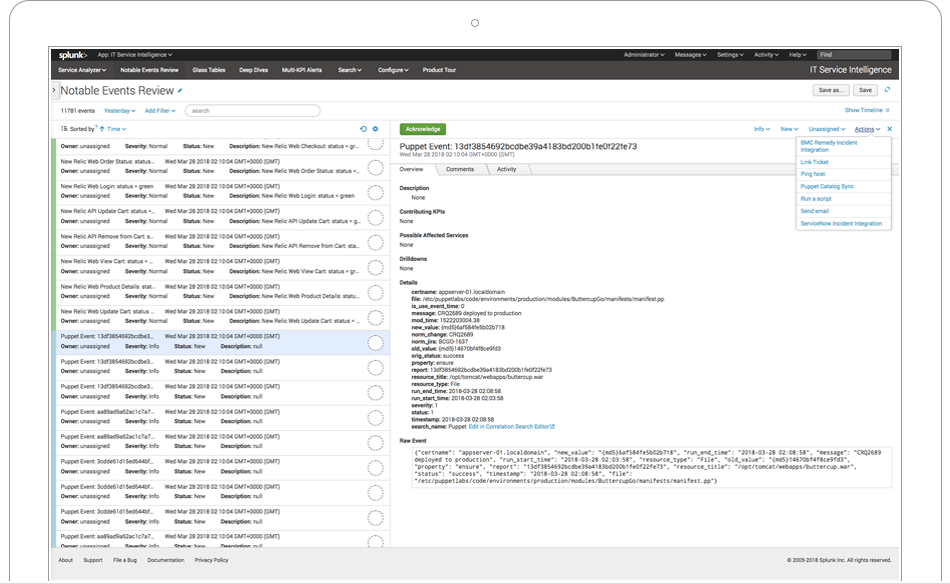 CORRELATION
Connect the Data Across All Your Tools
Splunk software allows correlation across data sources within the development tool chain (application delivery lifecycle) and provides a single source of truth for code and infrastructure troubleshooting that enables teams to triage and fix applications across dev, test, and prod.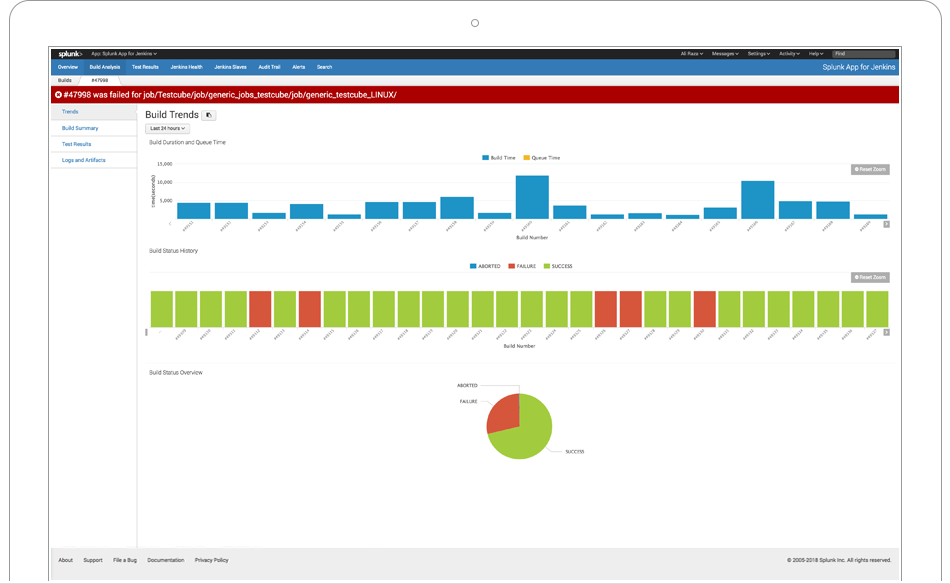 REAL-TIME STATS
Understand Code Quality Metrics
Developers who use semantic logging in their app development enable DevOps practitioners to use Splunk to gather and report real-time stats on code quality, compliance and throughput. Splunk also lets you better understand where specific features are in the code cycle, who has responsibility for moving them forward, who is holding them back, and why.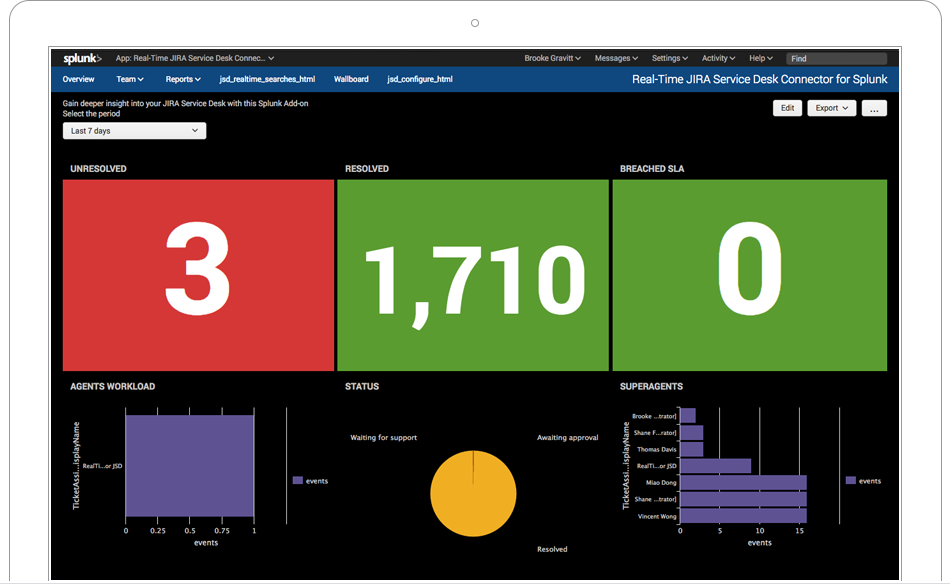 ALERTING
Catch Issues Sooner
Proactive alerting lets you identify code issues early and raise the visibility of test and QA metrics (including bugs found and audits failed).
splunkbase
Splunk Apps for Lifecycle Analytics
Integrate leading solutions with your Splunk deployment. Download these free apps and add-ons for ultimate visibility across the entire application lifecycle process.
Financial Services
Increase the cadence and quality of app releases while also addressing governance and risk.
Bank on Machine Data

Healthcare
Increase the cadence and quality of app releases while also addressing compliance strategies.
Boost IT Health

Public Sector
Increase the cadence and quality of app releases while also delivering on-time and budget.
Find Out How to Deliver