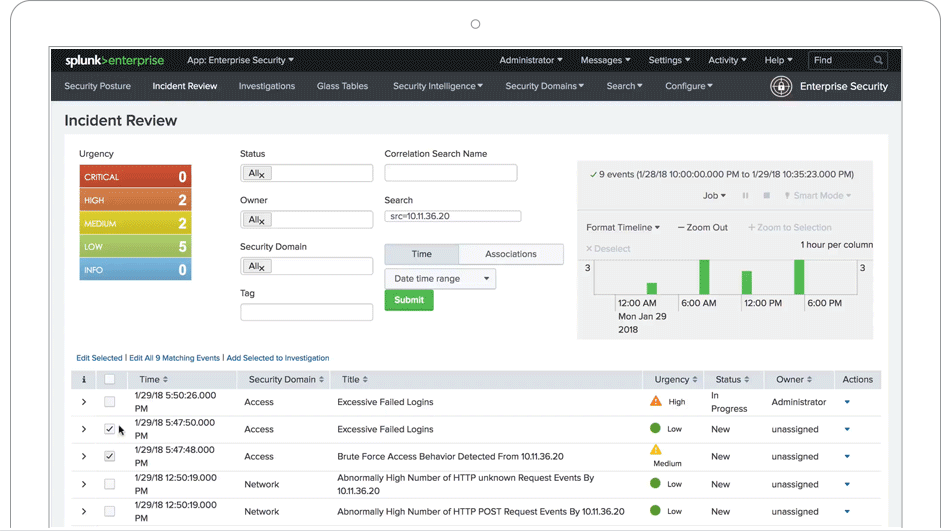 A COHESIVE APPROACH
Act Quickly and Confidently

Perform efficient multi-step analysis and investigations with machine learning, smart automation and visibility to quickly triage, prioritize and respond to threats.
Not only did Splunk help us create our own phishing test system, but we're saving the money we budgeted for an outside service.
Previous
Next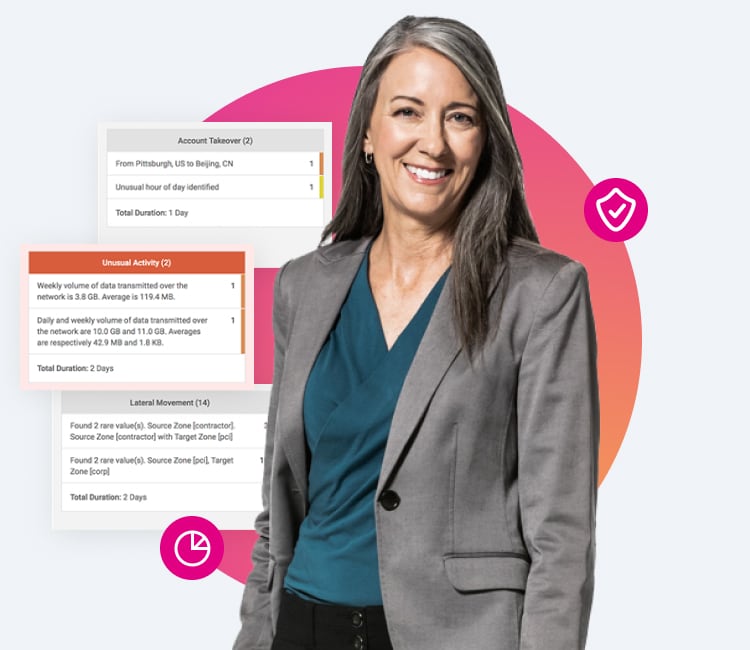 USER BEHAVIOR ANALYTICS
Security With Intelligence

Splunk User Behavior Analytics (UBA) not only focuses on external attacks but also the insider threat. Its machine learning algorithms produce actionable results with risk ratings and supporting evidence that augment security operation center (SOC) analysts' existing techniques for faster action. Additionally, Splunk UBA provides visual pivot points for security analysts and threat hunters to proactively investigate anomalous behavior.

What can you do with Splunk?