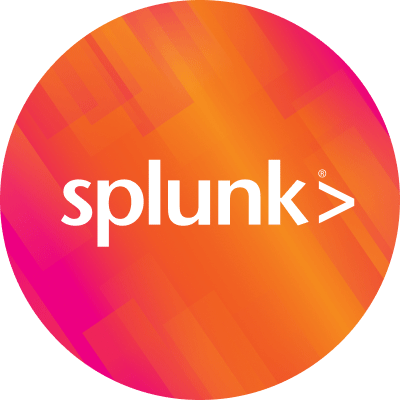 By Splunk December 06, 2018
♪ "On the first day of Use Cases, the Splunk Blogs gave to me..." ♪
Around here, we love the spirit of the holiday season almost as much as we love our customers. There are many unique ways our customers around the world use Splunk to drive success for their organizations, and we're excited to share a handful of those stories (12, to be exact) over the next #12DaysofUseCases.
So sing along with us, and let us know which customer story you like best.
---
Day 1: Web Traffic 'What-If' Analysis at ROKT

ROKT's Splunk journey started with being the central log repository for clients' e-commerce platforms, and has since grown to using predictive analytics for consumer activity and performing "what-if" scenario analysis for partners' websites.

Day 2: Real-time DevOps Analysis at Yokogawa

Yokogawa finds and fixes issues quickly during app development. With Splunk Enterprise, they've automated data collection, analysis, and reporting procedures on its DevOps processes for rapid testing and faster code delivery.

Day 3: Locomotion Diagnostics at DB Cargo

Europe's largest rail freight operator, DB Cargo gained visibility into the health of its locomotive fleet by analyzing sensor data from nearly 60 different outputs to generate over 7,000 different diagnosis messages to alert for specific actions. Watch the video to learn more.

Day 4: Wealth Advisement Customization at Intelliflo

Intelliflo is transforming their approach to the financial advice market with Splunk Enterprise, enabling employees to streamline the way they deliver wealth management services to customers for better-tailored investment recommendations. Check out the video to see how.

Day 5: Guest Experience Monitoring at Carnival Corporation

The world's largest leisure travel company, Carnival Corporation uses Splunk Cloud and Splunk Enterprise Security to deliver secure mobile access and data analysis from online booking and activity reservations, to customer mobile activity on board its ships. Want to see it in action? Check out this video.

Day 6: Laser Optimization at Lawrence Livermore National Laboratory

Need to double the amount of laser experiments in a year with fewer resources? Take some advice from the National Ignition Facility team at Lawrence Livermore National Laboratory. Check out the case study to see how they optimized their systems with Splunk to handle increased laser loads and rapidly deliver critical data to scientists, all in an effort to keep the U.S. nuclear stockpile safe.

Day 7: Floor Sample Output Optimization at Shaw Industries

Shaw Industries, one of the largest flooring companies in the United States, uses Splunk Enterprise for real-time factory floor analytics to improve work order lead times, sample panel production output, and realize major energy costs savings. To learn more, read the case study.

Day 8: Non-Prem Rapid Security Investigation at Raymond James

For financial services company Raymond James, time is critical when performing security investigations. Some queries that used to take 48 hours now take 30 minutes—all done with Splunk Cloud's dynamic scaling capabilities and without added manpower or on-prem hardware. Check out the case study to learn more.

Day 9: Digital Deception Detection at Sandia National Laboratories

Sandia National Laboratories, part of the U.S. National Nuclear Security Administration, created the High Fidelity Adaptive Deception and Emulation System (HADES) to transform how they address today's adversarial tactics without tipping off the adversary—in real-time. Want to learn more? Read the case study.

Day 10: High-Volume Threat Blocking at Aflac

Insurance leader, Aflac, created a serious security program to match a rapidly-changing threat landscape. Within one six-month period, they blocked more than two million threats (with fewer than 12 false positives!). To learn more, take a look at the case study.

Day 11: Container Controls at Imprivata

Healthcare IT company, Imprivata, uses Splunk Cloud as an essential operational tool for maintaining the stability of their Docker and Kubernetes container environments and Python automation controls. Read the case study to learn more.

Day 12: Satellite Beam Capacity Monitoring at Viasat

Creator of the most advanced communications satellite in orbit, Viasat originally deployed Splunk Enterprise to analyze the impact of legacy network conditions on customers. Now it uses Splunk for predictive analytics, machine learning and, yes, satellite beam capacity monitoring. Learn more when you check out the case study.
---
And there you have it—our #12DaysofUseCases is a wrap! May you all have a wonderful holiday and a very happy new year!
----------------------------------------------------
Thanks!
Amy Perry