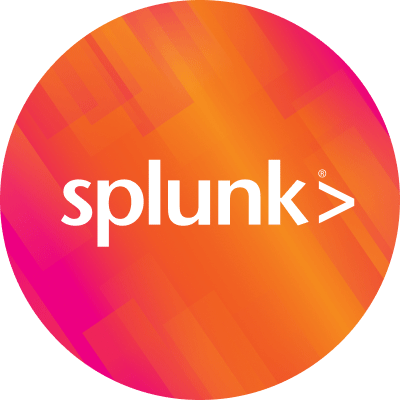 By Splunk November 12, 2020
We're living in an incredible time of change. While the speed at which our world is shifting can be harrowing, it's also invigorating. All around us, we're seeing our customers innovate at an unprecedented rate, delivering inspiring solutions to meet daily needs and solve some of the world's biggest problems.
This year has been one for the history books, bringing with it uncertainties like we've never seen before — and our customers have risen to the challenge. All around us, companies, governments, schools and hospitals have used data and technology to keep society running. They've scaled remote work, made telemedicine accessible and delivered essential goods to households around the world.
As technology's role has become increasingly crucial to daily life, we at Splunk believe it's our job to truly listen to our customers and partner with them to accelerate success — from keeping remote classrooms running to empowering governments and businesses with the data they need to make critical decisions.
Fresh off of .conf20, I've had the opportunity to hear from so many of our customers about what has changed in their business, what's top of mind now and what they need to succeed moving forward. I've been energized by their passion, impressed by their resilience and inspired by their innovation.
Here are just a few stories from the data pioneers who are using data to make today's decisions and improve tomorrow's outcomes:
The New York City Department of Education Fuels Remote Learning
As the largest school district in the United States, the New York City Department of Education serves a staggering 1.1 million students. As the world transitioned to remote learning, the department quickly recognized the value of its data, using Splunk to turn real-time data into actionable insights that improved the experience for students across New York City.
IT, security and business intelligence teams quickly set up critical infrastructure and digital learning systems, making remote work and learning a reality for hundreds of thousands of employees and students. Their efforts helped users — ranging from server admins to the mayor — ensure New York City's kids are staying connected and getting the best education possible in this new remote environment.
Zoom Connects a Socially Distant World
With a 458% increase in users last year, Zoom was already growing at a rapid pace. But when COVID-19 hit, Zoom went from 10 million to 200 million users practically overnight. With Splunk as its data and security partner, Zoom rapidly scaled its video communications services and security practices to meet this skyrocketing demand.
And its efforts paid off. Throughout the pandemic, Zoom has helped keep people connected while saving many businesses and educational institutions. While physical separation and social distancing may still be our reality, Zoom is helping people share life's most cherished moments — from birthdays to weddings to graduations.
The University of Arizona Swiftly Meets the Challenge of the Pandemic
When nearly all of its 60,000 students faculty and staff moved off-campus during the pandemic, the University of Arizona needed to quickly transition to remote teaching, learning and work with only two weeks' notice.
To understand and mitigate these new challenges, the university turned to Splunk Remote Work Insights (RWI). With Splunk, the University of Arizona gained visibility into its network and remote-work tools, enabling leaders to make smart decisions and further the school's mission even in the face of a lockdown.
Compassion International Protects Children in Poverty
When used properly, technology can help organizations execute and deliver on their purpose. And one organization with a truly inspiring purpose is Compassion International, a nonprofit that helps release more than 2 million children from poverty every year.
With the Splunk Platform, Compassion International turns raw data into actionable insights that protect donors, curb exploitation, measure funding impact and care for more children. Compassion also teamed up with Splunk for Good to release the PATCH (Protect All the Children) initiative, which uses Splunk's machine learning and data processing to screen sponsors, automatically flagging anyone affiliated with a sexual predators database.
These amazing outcomes are only the beginning.
While the technical landscape is far more complex than ever before, we're partnering with our customers to help them navigate new challenges and opportunities — from running applications in a multicloud and hybrid world to meeting the rising demands of the Data Age.
As we move forward, we're leveraging the trust and intimacy we've built in our customer relationships to see around the corner for our customers, meeting them where they are while anticipating what they'll need next. This is an incredible time of change, and together, we'll adapt and thrive in the Data Age.
Check out more inspiring stories from other pioneers of the Data Age here.
----------------------------------------------------
Thanks!
John Sabino