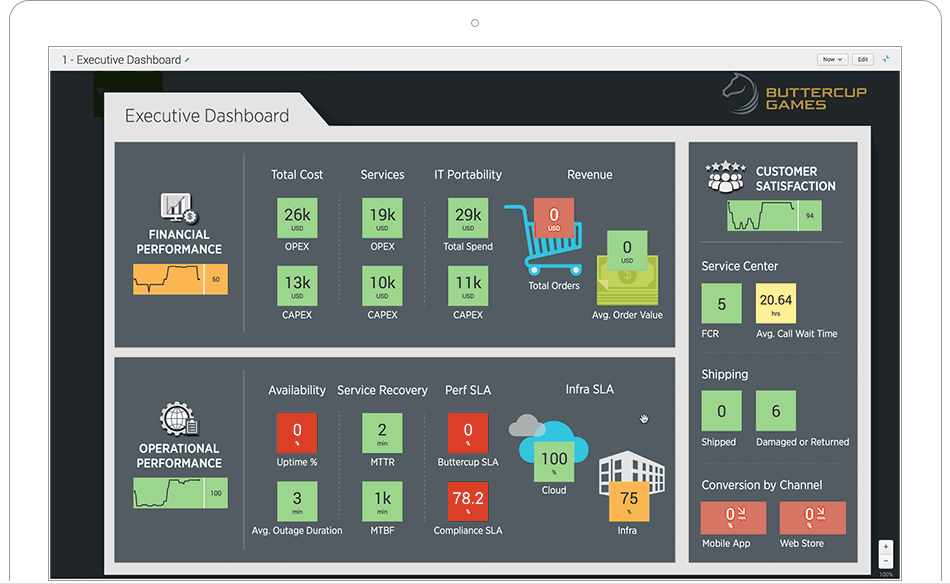 SPLUNK® IT SERVICE INTELLIGENCE (ITSI)
Application Performance Insights
Splunk ITSI provides a view of the high-level health and performance of applications and services. It also lets you dive deeper in investigations to help predict outages and find the root cause of a problem faster. With machine learning capabilities, you can detect patterns to help baseline and automatically adapt behaviors for better monitoring and incident prediction.
VICTOROPS
Automate incident management to reduce alert fatigue and increase uptime.
VictorOps integrates metrics, logs and your monitoring toolset into a single source of truth that allows on-call teams to quickly fix problems. Additionally, teams can collaborate on problems via chat integrations and alert routing through mobile and web interfaces, and post-incident reports mean teams' services improve over time. Make on-call monitoring easy with VictorOps.

Being part of the larger Splunk ecosystem is extremely valuable to us. We have given teams enough autonomy to create their own solutions on top of the Splunk platform. It's all predicated on the fact that Splunk is an enterprise-wide self-service utility now within Zillow.
Previous
Next

Financial Services
Your IT environment is complex and your customers are demanding. Give them what they want.
Bank on Machine Data

Healthcare
Your IT systems enable the HIE platform. Analyze them to see what's going on.
Boost IT Health

Public Sector
Your citizens and government employees expect better services.
Find Out How to Deliver

splunkbase
Application Monitoring Integrations
Splunk solutions do more than monitor and correlate data across your applications and infrastructure, they leverage your existing APM tools as well. Learn more about APM tool integrations on Splunkbase.


What can you do with Splunk?