USE CASE
Serverless Monitoring
Detect and fix issues before they impact users. Get complete visibility into serverless application performance with visualizations, monitoring and troubleshooting in real-time. Additionally, capture custom metrics to track and correlate serverless performance data with business KPIs.
Splunk is Lambda Ready: Announcing a New Partnerhsip
Deliver a seamless user experience with complete serverless monitoring

Optimize Function Performance

Monitor serverless "cold starts" that add to the latency of function execution.

Understand Cost Implications

Understand the function duration and resource consumption with accuracy. Optimize your spend on serverless execution.
SignalFx gives our teams critical insights that allow us to accelerate product development, improve support efficiency and provide business critical analytics to our customers.
Previous
Next

Product Capabilities
Understand and optimize Serverless performance — in real-time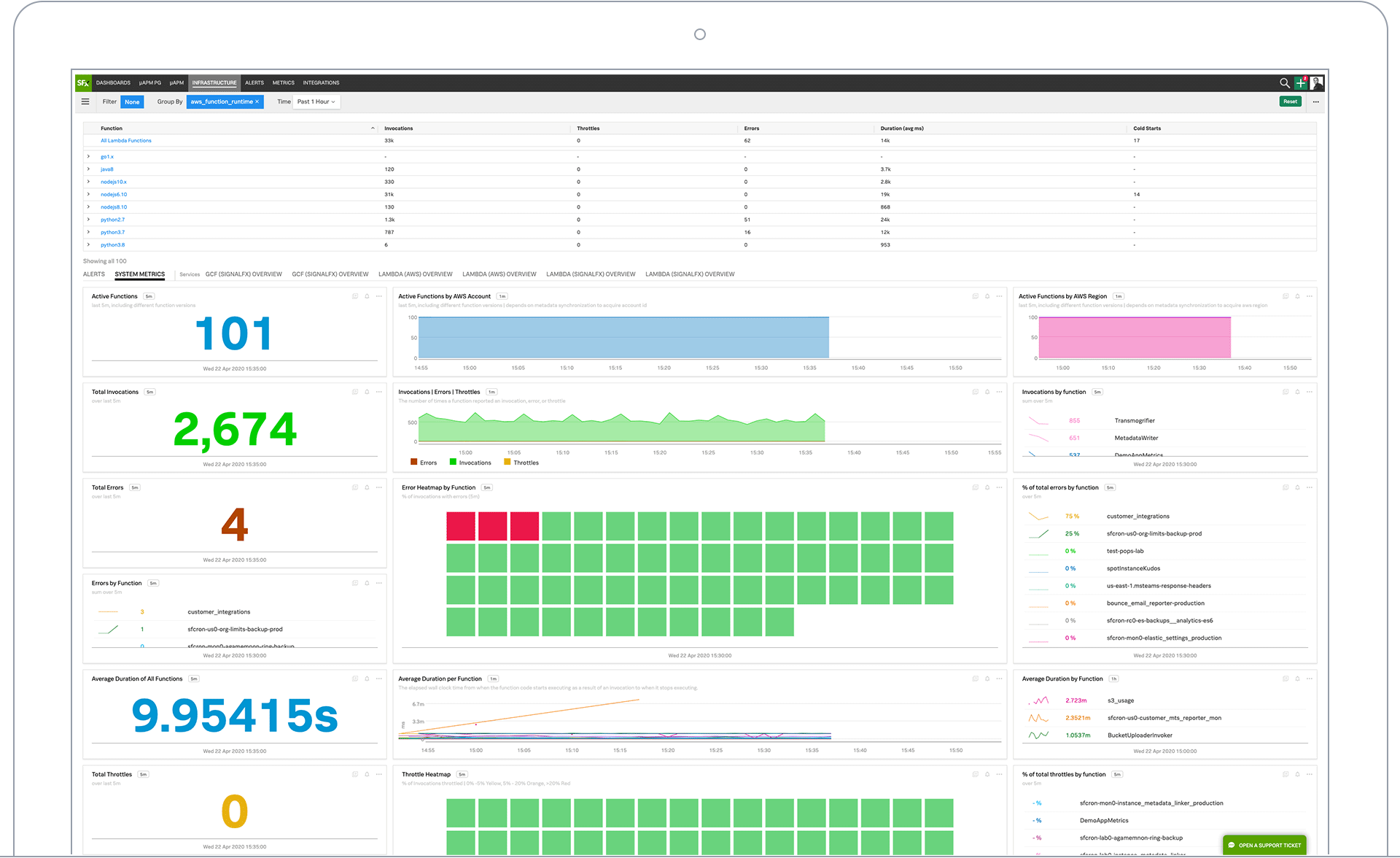 Curated, At-a-Glance Visualizations

Leverage pre-built visualizations of key performance metrics of all serverless functions. Quickly search, filter and sort for drill downs into functions with errors, high latency or cold starts. You can also tag and group functions based on usage, location, account, runtime, resources and other dimensions.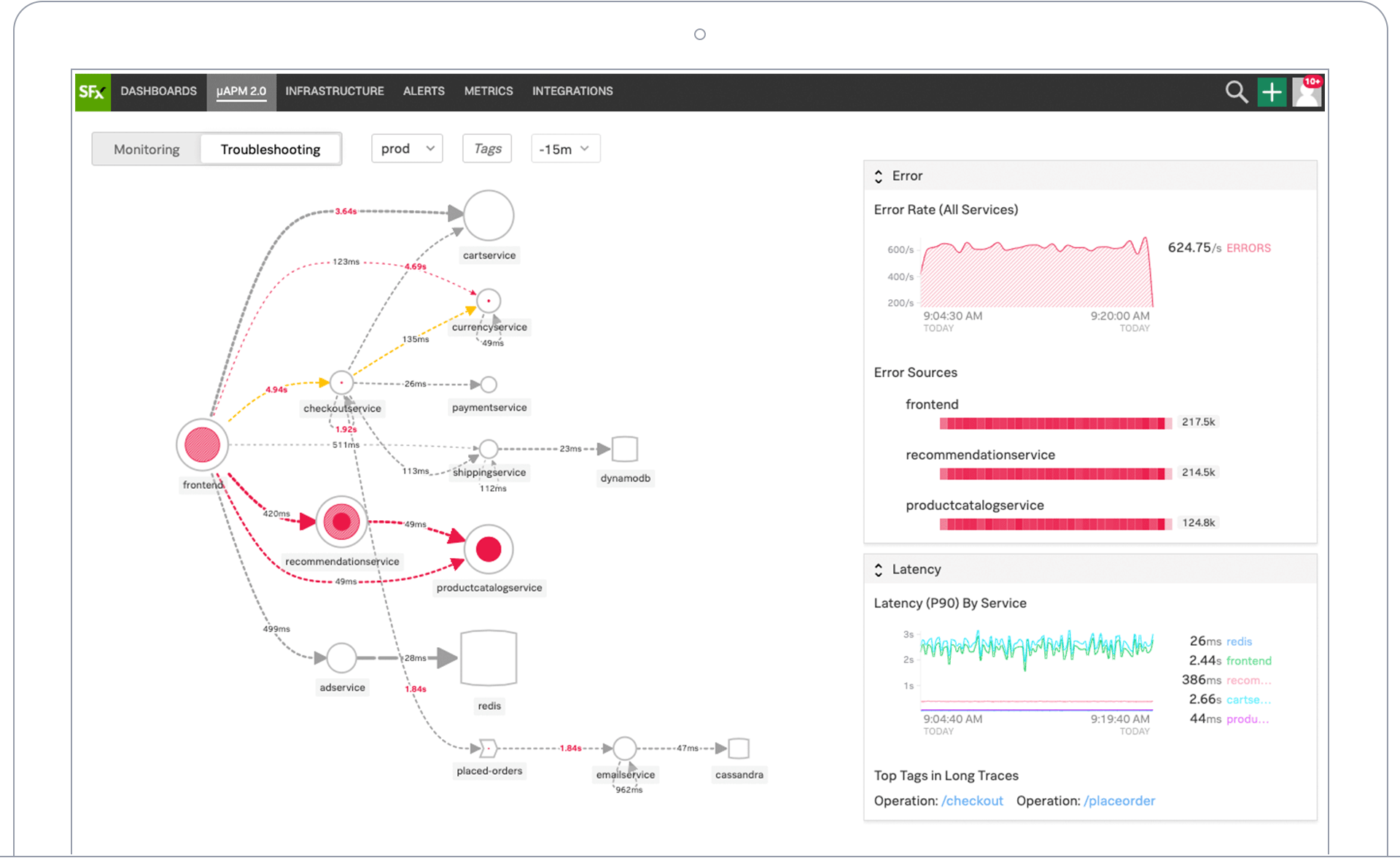 End-to-End Tracing Across Serverless Hybrid Environments

Gain complete visibility into your microservices spanning across serverless functions, and containerized or VM-based applications. Understand upstream and downstream dependencies using auto-built service maps. Additionally, monitor latency of calls made by serverless functions to databases or APIs.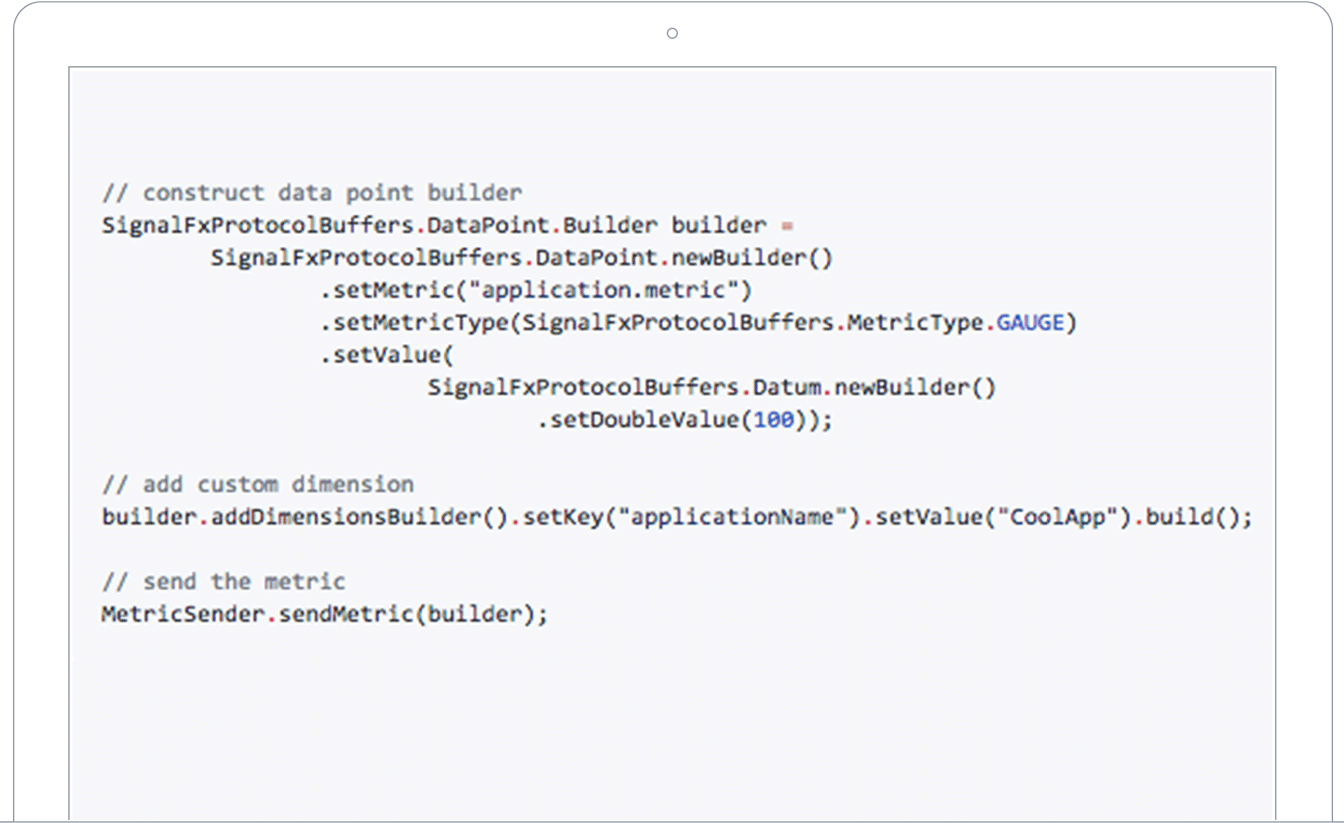 Real-Time Monitoring and Alerting for Every Function on Any Runtime

Use Splunk function wrappers to ingest performance metrics with up to one-second resolution. Function wrappers are available for all major runtimes — Java, Golang, Python, Ruby, C# and Node. Further, seamlessly collect custom metrics to analyze business data and KPIs and get alerted within seconds on any performance anomaly.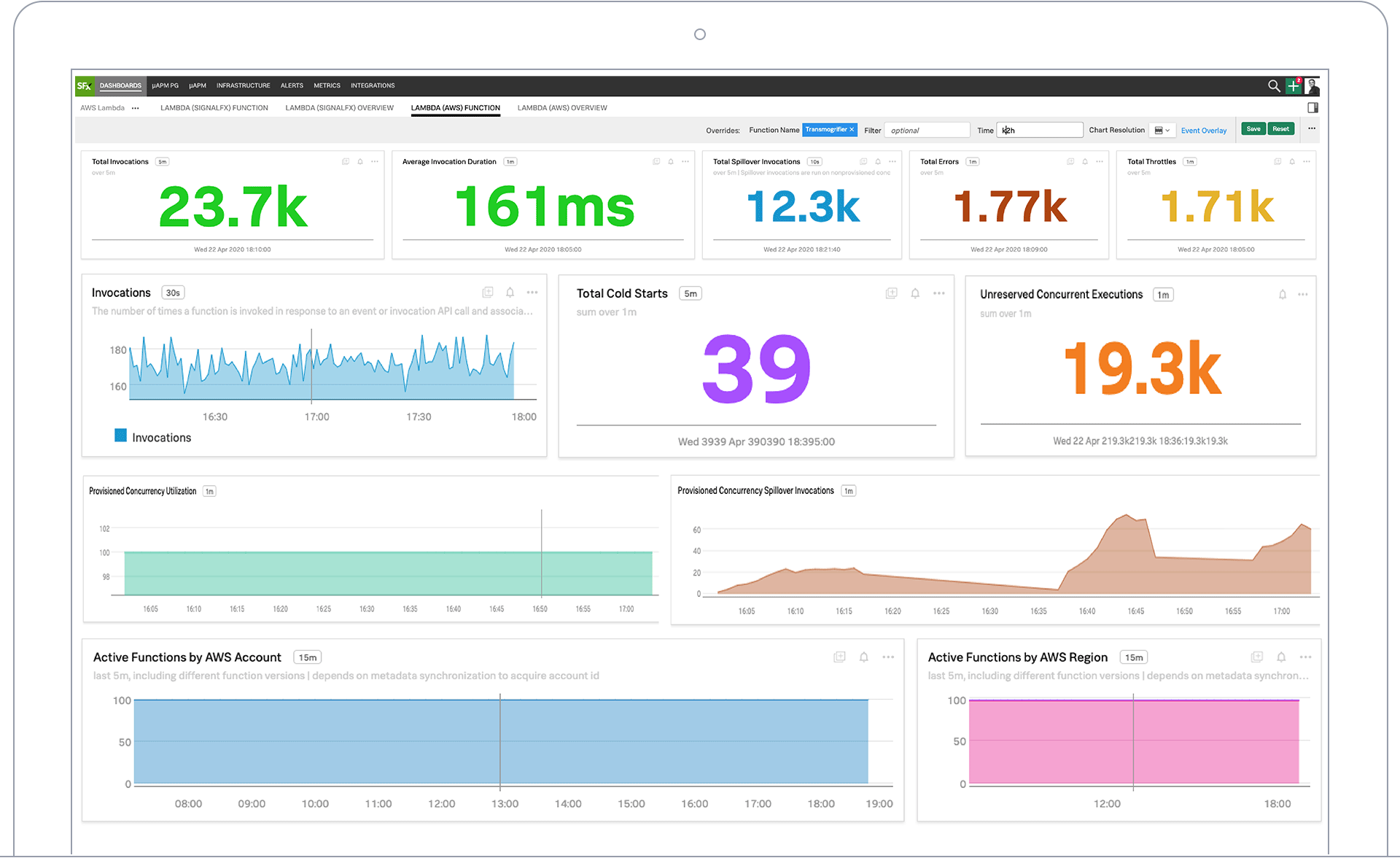 Optimize Performance and Cost With Deeper Insights

Get deeper insights into cold starts, concurrency, throttles and spillovers to manage under provisioned functions. Create alerts on memory, duration, timeouts and provisioned concurrency metrics to deliver flawless customer experiences.

What can you do with Splunk?