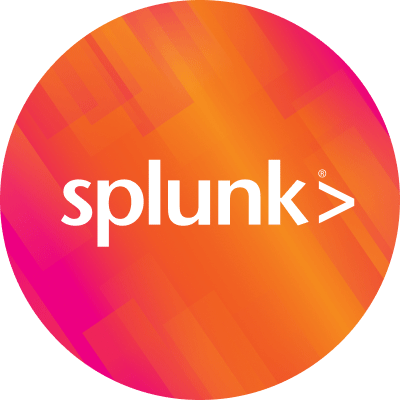 By Splunk April 12, 2021
At Splunk, people are what matter most — and my top priority as Chief People Officer is to cultivate a culture where Splunkers can grow, thrive and be their best selves as they make an impact in driving Splunk's success. That's why I'm so thrilled to announce that Fortune has selected Splunk as one of its "100 Best Companies to Work For" and a top-10 "Workplaces in Technology" company in 2021!
This recognition is a tremendous honor, made even more special by Fortune's rigorous selection process, which consists of stringent criteria and validated employee feedback via America's largest ongoing annual workforce study. To be considered for this award, we first needed to issue a company-wide survey that asked employees to anonymously share feedback around topics like company values, diversity, leaders' effectiveness and the overall Splunk experience.
After our survey results qualified us as a certified "Great Place to Work," we provided a detailed account of Splunk's programs, practices and overall response to COVID-19 — and we had a lot to talk about. We've mentioned some of those things before on our blog, including doubling down on programs that support diversity, equity and inclusion within Splunk and the community, revamping our Splunktern internship program, and creating publicly available Splunk COVID-19 dashboards to help track the virus. While this is just the tip of the iceberg, here are a few other initiatives that we were proud to share with the folks at Fortune:

A Data-First Approach to Crisis
While so much was unknown as the pandemic swept the world early last year, we knew one thing for certain: our first priority was to keep our Splunkers and communities healthy and safe. To accomplish that, we immediately established a cross-functional COVID Task Force to keep track of the rapidly changing reality and use data to drive the best decisions for Splunkers. Throughout the pandemic, Splunk has provided our employees with expert perspectives and data, so they can make informed decisions to better protect both themselves and their loved ones.
Data was also important to understand how employees were feeling along the way. We conducted numerous check-in surveys to see how Splunkers were feeling personally and professionally. The first survey, conducted in June, showed that 94% of employees felt supported by Splunk during this time, 93% said they felt well-supported with timely company communications and 90% said they felt supported by their managers. These insights helped us determine both successes and opportunities, so we could continue caring for our employees' evolving needs.
Creating Community, Finding Balance and Valuing Wellness
Splunkers' mental health and wellness have been key focus areas during my time as Chief People Officer. During the pandemic, we worked proactively to ensure working from home didn't take a toll on Splunkers' mental health, make them feel disconnected or inhibit their ability to focus on their most important priorities — at work and at home. Through extensive industry and neuroscience research on how to improve a sense of security amidst a pandemic, we trained managers to lead with empathy and compassion while supporting extreme flexibility for employees. To make working from home more comfortable and functional, we gave employees $500 to ensure they had an effective home work environment.
But supporting employees meant more than just providing resources. Rest is a right, not a reward, and we wanted to make sure Splunkers took time for themselves during this incredibly stressful time. So, Splunk enacted Pandemic PTO — a safety net of 30 paid pandemic days to cover the time needed to care for children, family and Splunkers' own mental health — as well as four paid global "Rest Days" to allow employees across the company to take a well-deserved break.
We also expanded mental health benefits after hearing overwhelming interest from Splunkers. Through a third party, Modern Health, Splunk now offers eight coaching sessions, eight therapy sessions, guided meditations, group support and a mental health digital library, as well as access to free mental health professionals, via phone or text, through our global Employee Assistance Program.
And, of course, Splunk wouldn't be Splunk if we weren't finding time to have a little fun along the way. To maintain Splunk's strong sense of community, we provided outlets for Splunkers to remain connected with one another — from showing funny work-from-home environments via Slack, to shining a spotlight on rising stars in the Little Splunkers virtual talent show, to sharing ideas and resources for homeschooling children and teens.
A Bright Future
While the last year has been filled with challenges, it has also been filled with progress and hope. It has fundamentally changed our mindset about how and where work gets done. It has enabled us to re-envision our programs, practices and tools so we can address the changing dynamics in our workforce and workplace.
As we celebrate and reflect on this wonderful distinction as one of the "Best Companies to Work For," we do so with an eye toward the future, knowing our work is never done. We'll continue iterating, adapting and listening, so we can make sure that our people are appreciated, communicated with, empowered with data and information, and allowed to be themselves no matter what the circumstance. That's the Splunk way.
----------------------------------------------------
Thanks!
Kristen Robinson