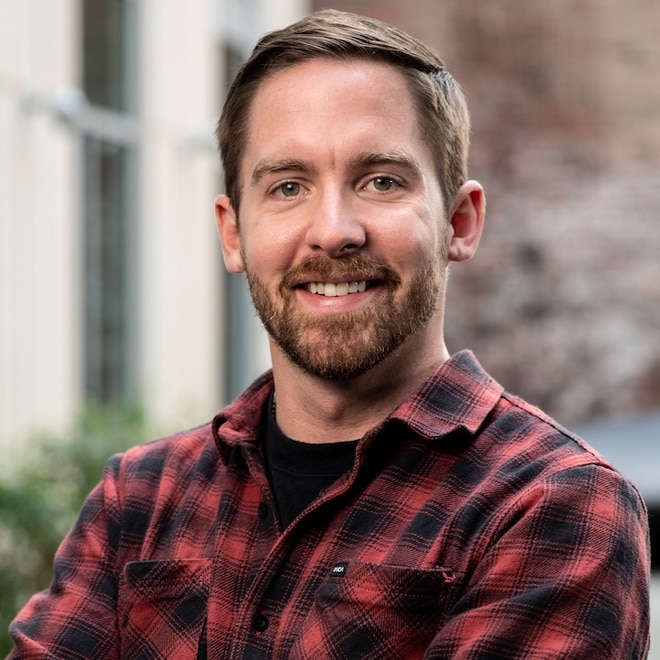 By Ryan O'Connor December 10, 2018
When people ask me about the programs Splunk4Good offers, I do more than direct them to our website—I show them how these initiatives have made a difference in my life and the students I teach. As an Adjunct Professor at the University of Connecticut, I have the opportunity to expose students to tangible real-life experiences in the rapidly-developing technology industry.
How do I do this? Outside of the classroom, I'm a full-time Senior Advisory Engineer on Splunk's Technology Incubation team.
The Problem
It's common for teachers to not have copious amounts of spare time to curate new curriculum or coursework according to each new technology skill that comes along in a specific industry. Typically, Adjunct Professors (like myself) are simply provided the course materials, expected to teach the course as is and then grade the class. Thus, traditional ways of education tend to lag significantly behind from the ever-changing technology industry. This stale method of teaching can lead to heartbreaking questions by students after their lectures, like, "How will this even be applicable in my job?" or "Why am I learning this?"
The Solution
So how can we as educators keep up with the changing technology demands without constantly reinventing our curriculum?
One method I've implemented in my classroom is applying Splunk software directly into student learning using our Splunk license via the Splunk Pledge, which offers education institutions, nonprofit organizations, and military veterans (and their families) access to free Splunk software and training. Students like Zach Ragan are now able to experience real tools they can use beyond the classroom.
"I fully realize the value of the many opportunities that UConn gave me to improve my Splunk skills and increase my value in the job market. It gave me a leg up in the field and will allow me to jump right back into Splunk when I get to work."

– Zach Ragan, University of Connecticut, Class of 2018
I've now taught at least 120 students and six different classes at the University of Connecticut using Splunk. The number of courses using Splunk (just that I've taught) has been trending upwards over the last three years, and I'm projected to increase up to 4 classes in the coming year.

Live statistics from my classrooms using Google Classroom API
Free trainings and licensing from reputable companies like Splunk are great tools to explore and apply in the classroom—I haven't seen many other methods where a teacher can easily implement innovative cutting-edge technology skills into a class, particularly when a student can actually apply and include those skills for in-demand careers.
"These uses have enabled me to grow my skills as a system administrator to further my career in IT while also making me seriously consider moving my IT career towards the monitoring/security sector. All because I was exposed to Splunk in my Network Design & Application class."

– Andre Fecteau University of Connecticut, Class of 2018
I show instead of tell my students "Why Splunk?" by sharing the number of public customers we have on our customers page, some of which are dream places for students to work. I show them search results for the word "Splunk" on popular job search sites and tell them that gaining the skill sets for these exact jobs is as easy as taking the free training that Splunk offers to universities.
Through our Splunk Pledge, we provide a one-year, 10GB license for Splunk software and access to eLearning courses—including Splunk Fundamentals 1 and Splunk Fundamentals 2—to qualifying educational institutions at no cost.
Splunk in the Classroom
Jonathan Moore, MIS program director at University of Connecticut, and I have been able to introduce new skills like Splunk at the university level through our OPIM Innovate initiative. We have a lab space with a number of different ways that students can get their hands on Splunk or other technologies in the realm of Analytics, IoT, VR, and many more. Within our Splunk track specifically students are able to:
Take Splunk Training for free through the Splunk Pledge.
Attend Splunk-focused or industry workshops.
Use the prebuilt "Tech Kits" in our lab which provide guided look into some of the innovative new technologies in our space.
Attend daily "Tech Demos" presented by OPIM Innovate dedicated students.
In this program we have been able to use our free Splunk License to run a full Splunk Enterprise deployment to support all the opportunities for extended learning listed above.
From this initiative, we've found topics that have become so popular, they've turned into full college classes, including:
Business Data Analytics
Industrial IoT
IT Security, Governance, and Audit
Network Application and Design
Injecting technology skills into your class doesn't have to be onerous. Sometimes a minor alteration to a syllabus or curriculum is all it takes to get started.
Here's a tip to get Splunk started in your classroom: Dedicate one or more weeks of class homework to completing the Splunk Fundamentals 1 course (a total of five hours) and/or Fundamentals 2 (a total of ~14 hours). Hint: Five hours of homework is normal for a standard 3 credit university level course. Students would then be prepared to take the Splunk Certified Power User exam.
I hope this inspires you to implement or think of new ways you can bring Splunk into the classroom!
How can you help? Get involved!
Spread the word about the Splunk Pledge and its $100 million commitment to research, education and community service.