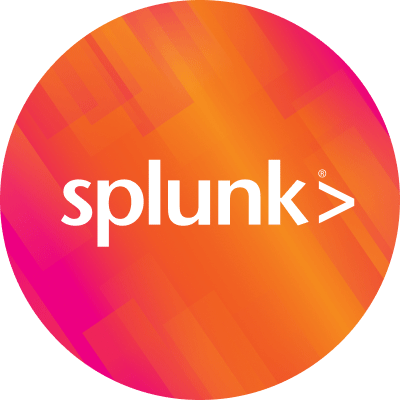 By Splunk April 23, 2020
This article was co-authored by Dawn Manley, Splunk Global Strategic Initiatives and Operations leader for Products and Technology, and Tim Tully, Splunk SVP and Chief Technology Officer.
When we made Splunk Remote Work Insights (RWI) available a few weeks ago, we knew we wanted to share the power of Splunk so any organization could use it to get insights on critical business activities and keep their remote workforces connected. We continue to receive a positive response from our customers and community, as many are leveraging the RWI dashboards and resources to help answer these key questions:
Is the workforce connected to the products and services it depends on?
Are they able to stay productive to support the business?
Are they able to engage and communicate with each other, customers and otherwise?
Zoom In On Zoom
In the spirit of enhancing RWI with your feedback, we received many requests for enhanced insights into Zoom video conferencing and for streamlining the connection to Zoom data. To meet these needs, we have released Splunk Connect for Zoom and Splunk App for Zoom available for free to Splunk Cloud and on-premises users.
Splunk Connect for Zoom provides an integrated, secure solution to collect business-relevant data from your Zoom deployment. In a few simple steps, you can start aggregating information on meetings, participants and patterns of use. Checking for software security vulnerabilities is part of our release process: all known risks have been addressed and we have included recommendations to setup and use the application securely. In addition, users can request expert guidance with onboarding their data.
When you add Splunk App for Zoom, which provides the interface for searches, reports and dashboards for Zoom data, you can dig deeper into monitoring, managing and troubleshooting your Zoom service from a single application.
Importantly, we've offered RWI to help customers monitor their systems, not employees, using data already available from the enterprise. Read our recent blog post about our principles for enabling remote workforces here.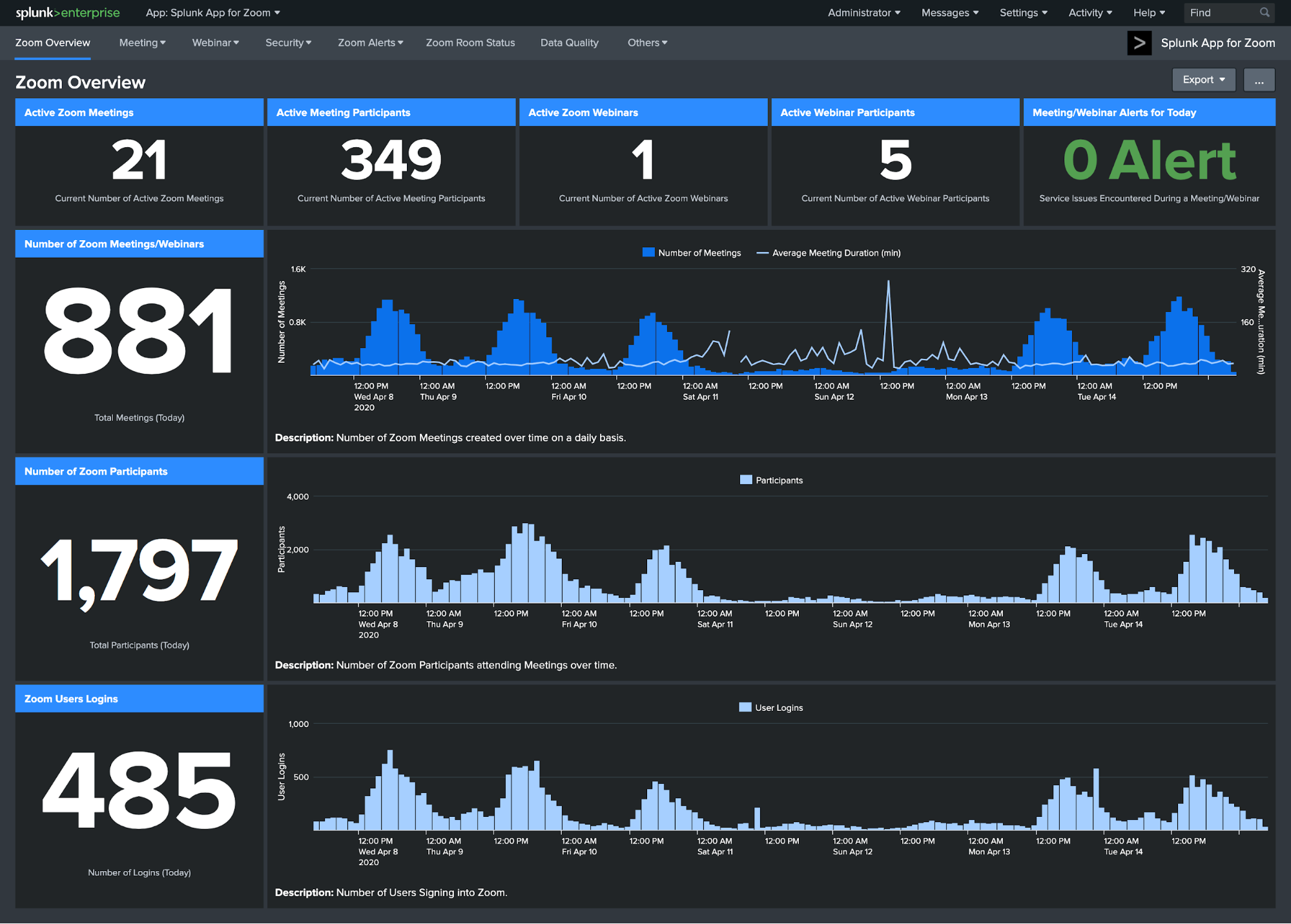 Let's take a look at the value of the Splunk App for Zoom. The first row of the dashboard shows real-time information on active Zoom meetings, number of meeting participants, current webinars and number of webinar participants, and the number of alerts for the current day. The subsequent rows dig deeper into these details and into information on logins per day and trends over time. A user can drill-down further to look at Zoom Room statistics and alerts.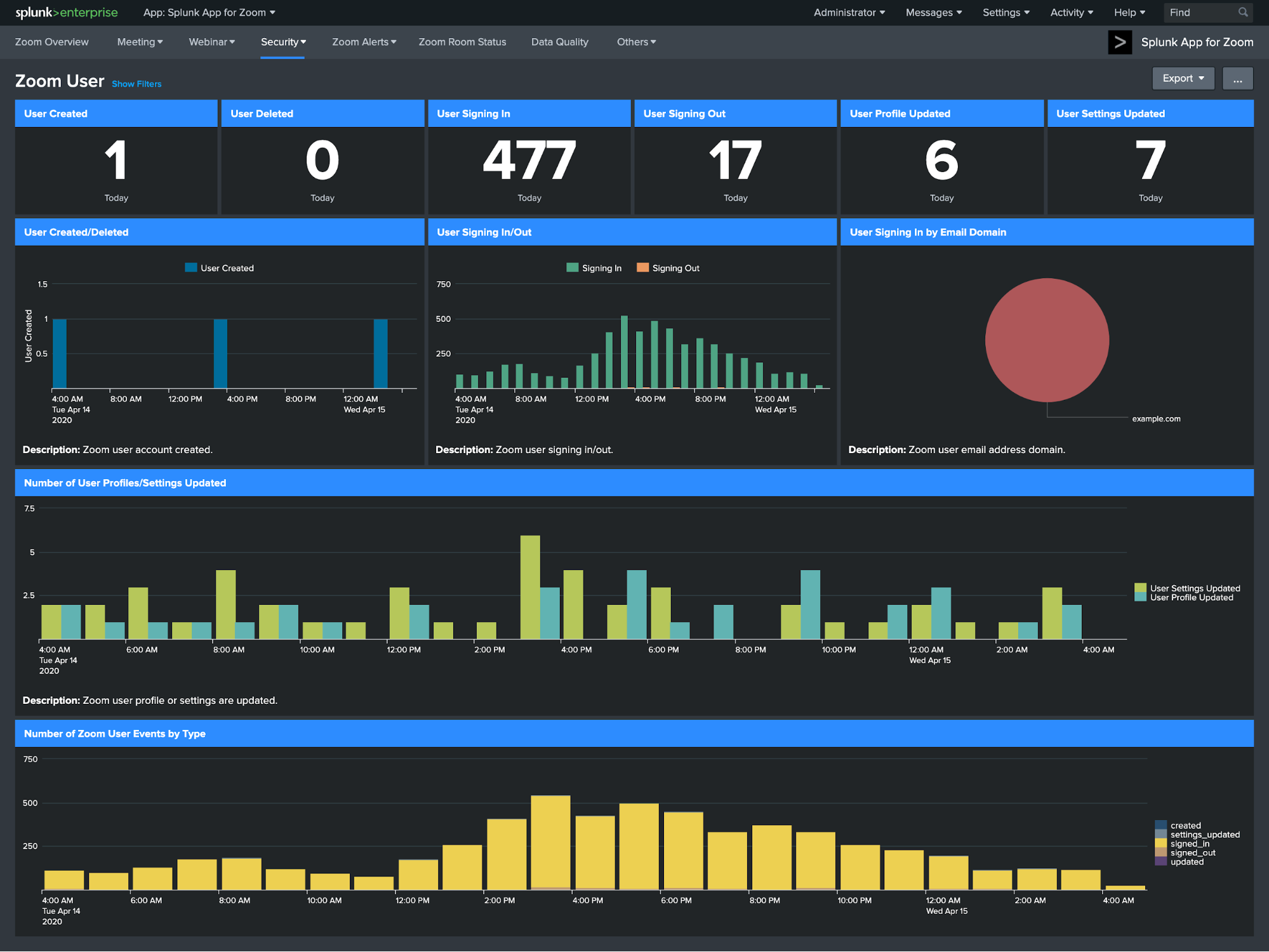 Enhancements to Remote Work Insights
Splunk is full of creators and builders, and that same spirit was behind our original release of RWI-Executive Dashboard on GitHub; anyone can take these Splunk dashboards and customize for her needs.
However, we also realize that many would like a simpler way to get started. We are offering access through a free cloud trial with expert data onboarding assistance. We are also delighted to announce the release of the RWI - Executive Dashboard on Splunk Cloud and Splunkbase. Users can readily use the dashboard in its preconfigured form to gain insights into remote work metrics that address those key questions on connectivity, productivity and engagement, both in terms of real-time use as well as trends over time. The dashboard includes an overview of:
VPN usage as an indicator of connectivity
Application access via Okta to get a sense of business continuity
Zoom video conferencing to understand how employees are continuing to spend time together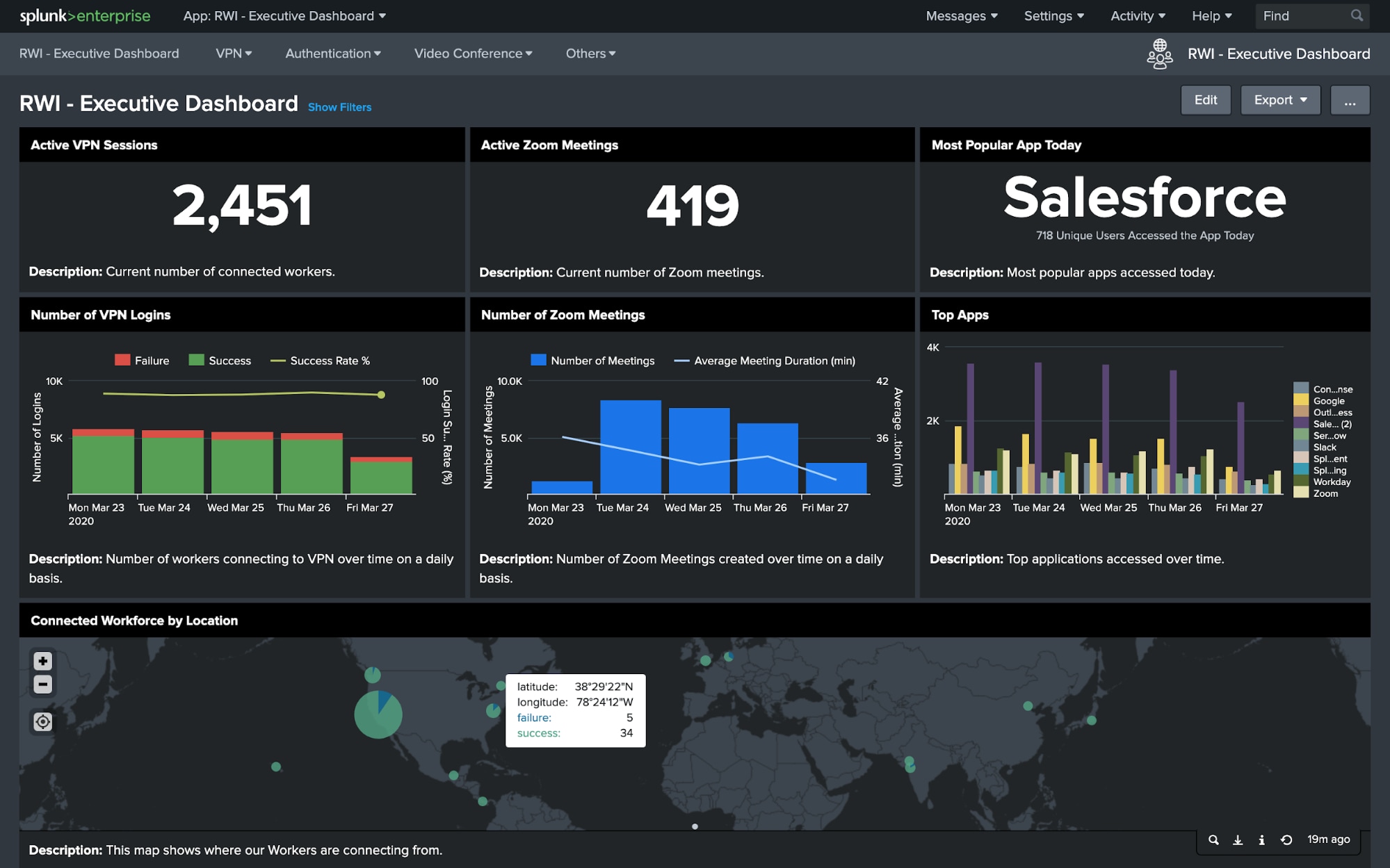 It also provides the ability to drill down into more detailed dashboards for each of these services, as shown below for VPN and Zoom.

Our Commitment to You: Expanding Your Insights, Remotely for Now
Whether you need an executive-level view or details of a particular service, our Splunk teams are focused on providing you with solutions to help your workforce thrive with access to the tools they need to do their jobs.
Interested in getting started but don't have the environment or would like Splunk's expert help? Splunk is offering a complimentary Splunk Cloud environment for a defined period (standard is 90 days) which supports this Zoom content and dashboards, as well as additional sources such as VPN, authentication and Microsoft 365. Splunk experts will assist with your data onboarding and dashboard setup at no charge through the trial period. Contact your Splunk representative or fill out this form to get started right away.
If you prefer to set it up on your own, you can download the Splunk Connect for Zoom, Splunk App for Zoom or the RWI - Executive Dashboard from Splunkbase.
Thanks for the feedback and keep it coming. Please stay posted as we'll continue to publish updates, additional datasource support and new solutions on the Splunk Remote Work Insights page. We are committed to your success and helping you turn data into doing.
----------------------------------------------------
Thanks!
Tim Tully