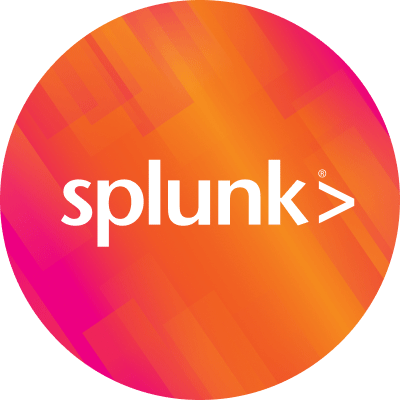 By Splunk February 12, 2020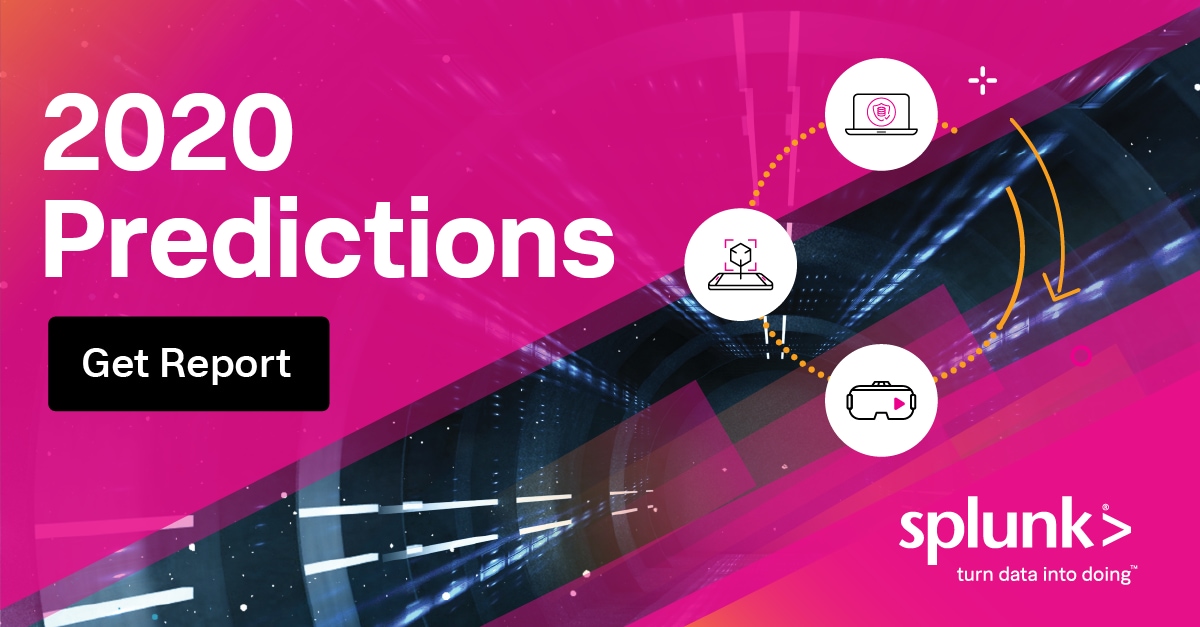 Splunk's 2020 Predictions point to a busy year for higher education institutions – and it all revolves around data. That's the biggest takeaway from our 2020 Predictions, Splunk's annual review of the major trends, challenges, and unprecedented opportunities in the world of information technology.
We're kicking off the new year – and decade – with a release that is full of insights on how universities and colleges can make the most of their data, keep it secure in an increasingly hostile virtual universe, and keep up with the rapid changes sweeping IT. It arrives just in time for you to start your new semester with solid advice in three key areas:
"We're undergoing constant transformation—at Splunk, we're generally tackling several transformations at a time," writes our CEO Doug Merritt in his blog post on 2020 Predictions. "But too often, organizations view transformation as something external: upgrading infrastructure or shifting to the cloud, installing a new ERP or CRM tool. Sprinkling in some magic AI dust. Or, like a new set of clothes: We're all dressed up, but still the same people underneath."
That approach "misses a key point of transformation," Doug argues. "Regardless of what tools or technology is involved, a 'transformation' doesn't just change your toolset. It changes the how, and sometimes the why, of your business. It transforms how you operate. It transforms you."
The Next Wave of New Technologies
5G, augmented reality, virtual reality, natural language processing – the lexicon has shifted yet again, with a suite of new technology options entering the marketplace and creating new synergies for every institution. It adds up to yet another tech-driven inflection point for colleges and universities that must simultaneously think through how to:
Teach the emerging landscape to prepare students for the new world of work
Deploy those same systems to optimize day-to-day operations
Capitalize on an ever-wider opportunity to combine academic knowledge and value-added services for revenue-generating partners off campus


The first step in embracing the next wave of technology and optimizing its use is to liberate the mountains of data that so many higher education institutions house in siloes, with limited visibility or access across academic departments or between departments and administration.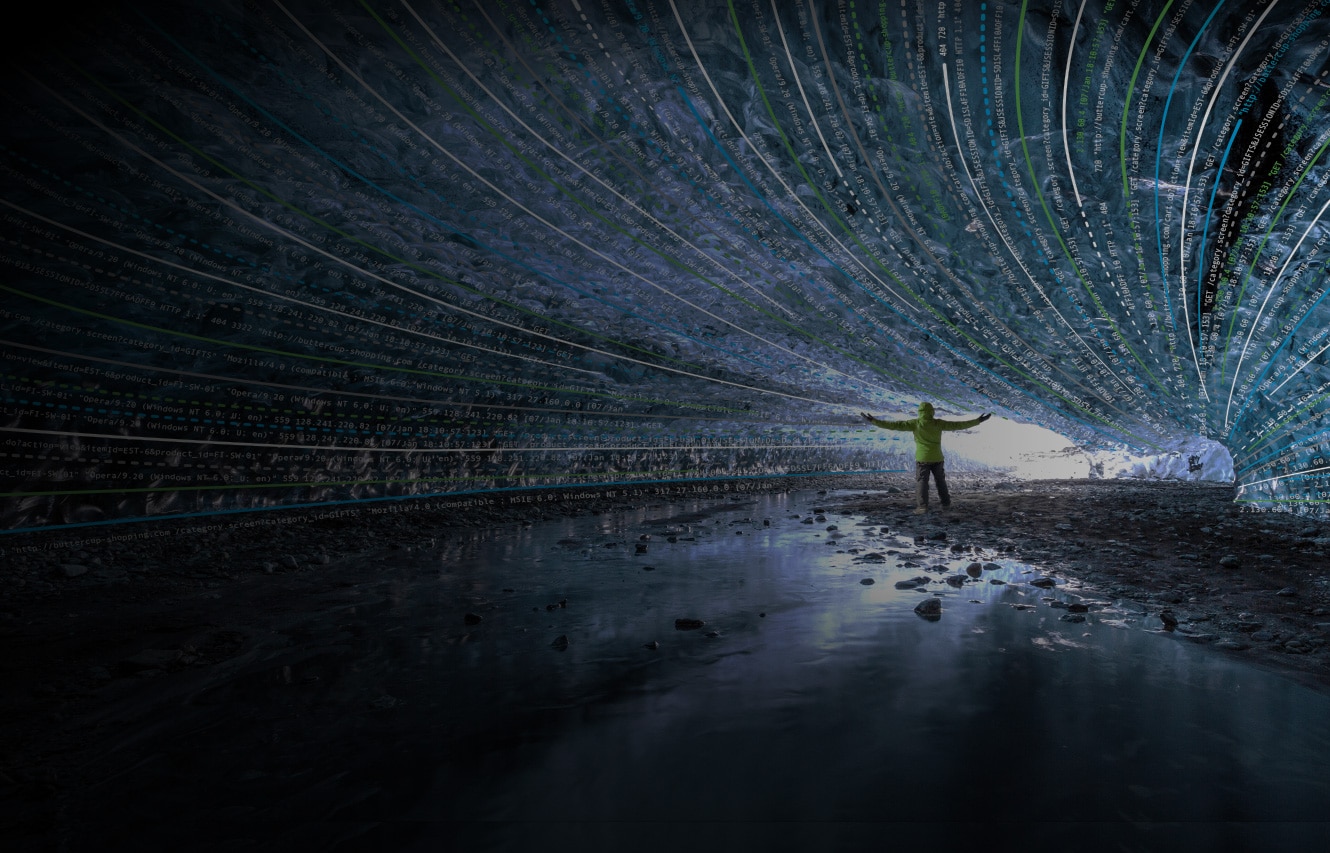 "Dark data" is the new term for the 55% of organizational knowledge that is somehow restricted or invisible to decision-makers, according to our State of Dark Data Report. It's a gap that results in unwarranted costs to institutions of all kinds. Solving this problem is a crucial first step to tapping into the opportunities ahead.
At a time when machines are already reading and grading college entrance exams (with mixed results so far), while wider use of AI raises flags about biases baked into the system, it will also be up to the post-secondary community to step carefully as it embraces natural language processing.
But it will still be imperative to take that next step, since no entity is better positioned than a post-secondary institution to tap into the benefits of a new IT paradigm while testing it against human needs and expectations. The stakes for getting those values right couldn't be higher— and the effort begins with understanding the fine distinctions between artificial intelligence and machine learning and getting a practical sense of which one to use when, and why.
Withstanding the New Security Threats
The numbers in our 2020 Predictions are hair-raising: a monumental 6.4 billion fake emails issued per day in 2018, with a single phishing campaign generating 550 million unsolicited messages. But that's just the intro course.
If your expanded lexicon doesn't include "deepfakes," it needs to — because increasingly, hackers are becoming all too adept at convincingly putting someone else's words in a person's mouth. That reality forces everyone on your staff to constantly question whether the convincingly genuine message they've just received from a student, an administrator, a fellow team member, or another department is real or fake.
"This is a technology that would have sounded exotic in the extreme 10 years ago, now being well within the range of any lay criminal who's got creativity to spare," said Andrew Grotto, a fellow at Stanford University's Cyber Policy Center, in a media interview last fall.
It's a chilling insight that puts student privacy at the center of an accelerating conversation about cyber-policy and data protection.
Add outright cyberattacks to the equation, and it's no surprise that cloud security is a key preoccupation for 2020 and beyond.
But this is another instance where standing still is not an option. With legacy, on-premises systems often vulnerable to devastating hack attacks, the cloud is becoming an increasingly attractive option across higher education. One where security protocols can be assessed and updated in real time. But this option does not it doesn't eliminate the need for a very effective in-house security team.
"Ironically, the Achilles' heel of IT security is the one thing that can never truly be eliminated: the human factor," says Keith Kops, our global head of security. "When employees click on a phishing email, open the door for a friendly stranger, or leave their laptops unlocked while they take a quick restroom break, they're unwittingly inviting the threats inside."
IT Across the Post-Secondary Enterprise
Wearable consumer devices, experiential technology, and process automation are among the longer-standing trends receiving a boost from the latest wave of new devices and systems. And 2020 may be the year when IT providers finally realize that user experience and human interaction are where their new products and services sink or swim.
"No matter how far technology has advanced," says Sendur Sellakumar, our Chief Product Officer, "Organizations are still built and grown by people. Leaders who don't understand the fundamental humanity of the enterprise are doomed to fail."
That simple, basic insight puts universities and colleges in the pole position to set the standard for systems that meet students' and employees' needs, and deliver on that expectation by helping companies develop and test their new IT.
"In the digital age, every year feels like the dawn of a new decade. But there is no question that we're on the cusp of a third consecutive decade of enormous transformation,"our 2020 Predictions state. While "the broadest, and smartest, prediction is that data will continue to open up new possibilities," the report concludes, predicting specific futures "is less about betting the farm on one trend or outcome, and more about building broader resilience into your organization. Smart leaders are prepared to weather adverse change, and to seize the initiative when the stars align."
----------------------------------------------------
Thanks!
Rich Seidner