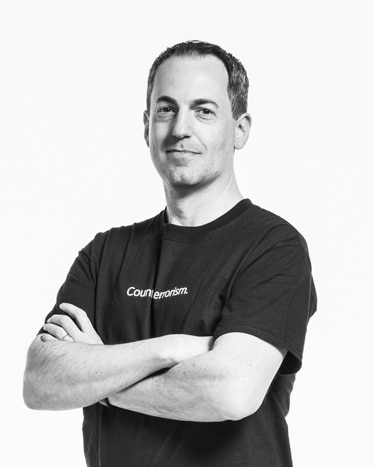 By Frank Dimina May 08, 2019
In my 3+ years at Splunk, I've been lucky enough to work with customers of all types and sizes, across Government and Education. And during that time, one thing that I've consistently learned is that no matter the organizational size, everyone is realizing that they have untapped value hiding in their data—data that can be leveraged to overcome the challenges we face to make confident decisions at mission speed.
Public service today requires you to make critical decisions to accomplish your mission and the number of decisions you must make daily is rapidly accelerating. The unfortunate reality is that you have to make faster decisions, but at the same time, you cannot afford for them to be wrong. After all, a few unhappy citizens or students are all it takes to get on the front-page news!

And this is the challenge of public service today:
How can I make decisions faster?
How can I be more confident in each decision I make?

The Era of Data Chaos
Well, why is this still a challenge? Don't we have all the data we need to make these decisions? You quickly realize that thanks to new technologies like mobile, cloud and IoT, the data landscape is exploding, creating a mess! Not only is it unpredictable and diverse, but it is also difficult to collect and make sense out of. The result is data chaos—chaos that traditional approaches are not equipped to deal with and it's only getting worse.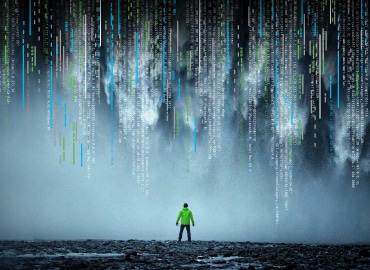 But innovators are finding that embracing this chaos leads to real-time visibility and unprecedented insights helping them make fast, confident decisions. We refer to this as reaching a state of data leverage. Data leverage is not a binary state, this is not about checking a box that says "I am now data-driven," but a progressive journey based on the maturity and desired outcomes of your organization. But for every organization, regardless of where you are at today, there are four critical and distinct stages to becoming more data-driven.
Four Steps to a Data-Driven Decision
IMAA—Investigate, Monitor, Analyze, Act—is the acronym that holds the key to transforming your organization by leveraging your data:
Investigate. The foundation of data leverage is the ability to ask questions and refine those questions in real-time. Everyone across the organization has the need to investigate – security incidents, application performance, data center outages, the list goes on and on. One of the main tasks of the information worker today is to figure out "what happened and why?"
Monitor. Your questions soon become insights. Insights that you want to be answered often. Automating these questions through continuous monitoring creates real-time situational awareness. Observing them over time creates a baseline and allows for a full understanding of your organization. Soon reactive becomes predictive, as investigations lead to alerting and proactive notifications.
Analyze. Analytics provide you with predictive capabilities. Technologies such as machine learning and artificial intelligence can be leveraged for deep analysis of massive datasets to discover anomalies, hidden patterns and future trends. Petabytes of data are now an asset instead of a roadblock – helping you gain a deeper understanding of how your organization operates and what is about to happen across every department.
Act. With a clear understanding of your environment, its patterns and trends, you can now optimize your work. The monitoring and analytics stages have increased confidence in your decision-making, but corresponding actions are still manual and ad-hoc. With the ability to automate repetitive tasks and orchestrate workflows, you can begin to react at machine speed. In addition, repetitive and lower tier work is eliminated, enabling your people to focus on more strategic efforts.

This proven four-stage approach helps you rise above data chaos, leveraging it to make informed decisions and act at the speed the mission requires.

Data has the power to transform government, enhance educational experiences and improve the lives of every citizen. With faster access to data, we can respond to threats and better defend our country. With greater fidelity, we can make smarter, more informed decisions in the service of our citizens. And with new technologies, we can help more people use data to understand their circumstances and seize new opportunities.
Splunk has been helping government agencies, educational institutions and industry for over a decade in leveraging data to make confident decisions that accelerate successful outcomes.
Whatever your state in your data journey, whatever your maturity, we can help. Learn how we can help you triumph over your data chaos and make it work for you!