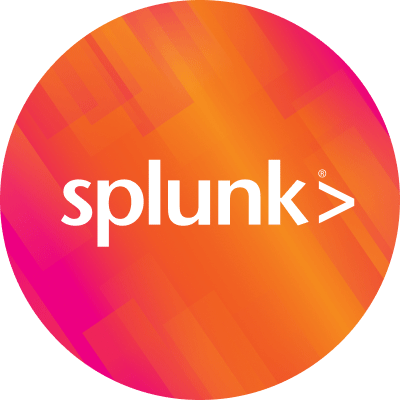 By Splunk October 20, 2020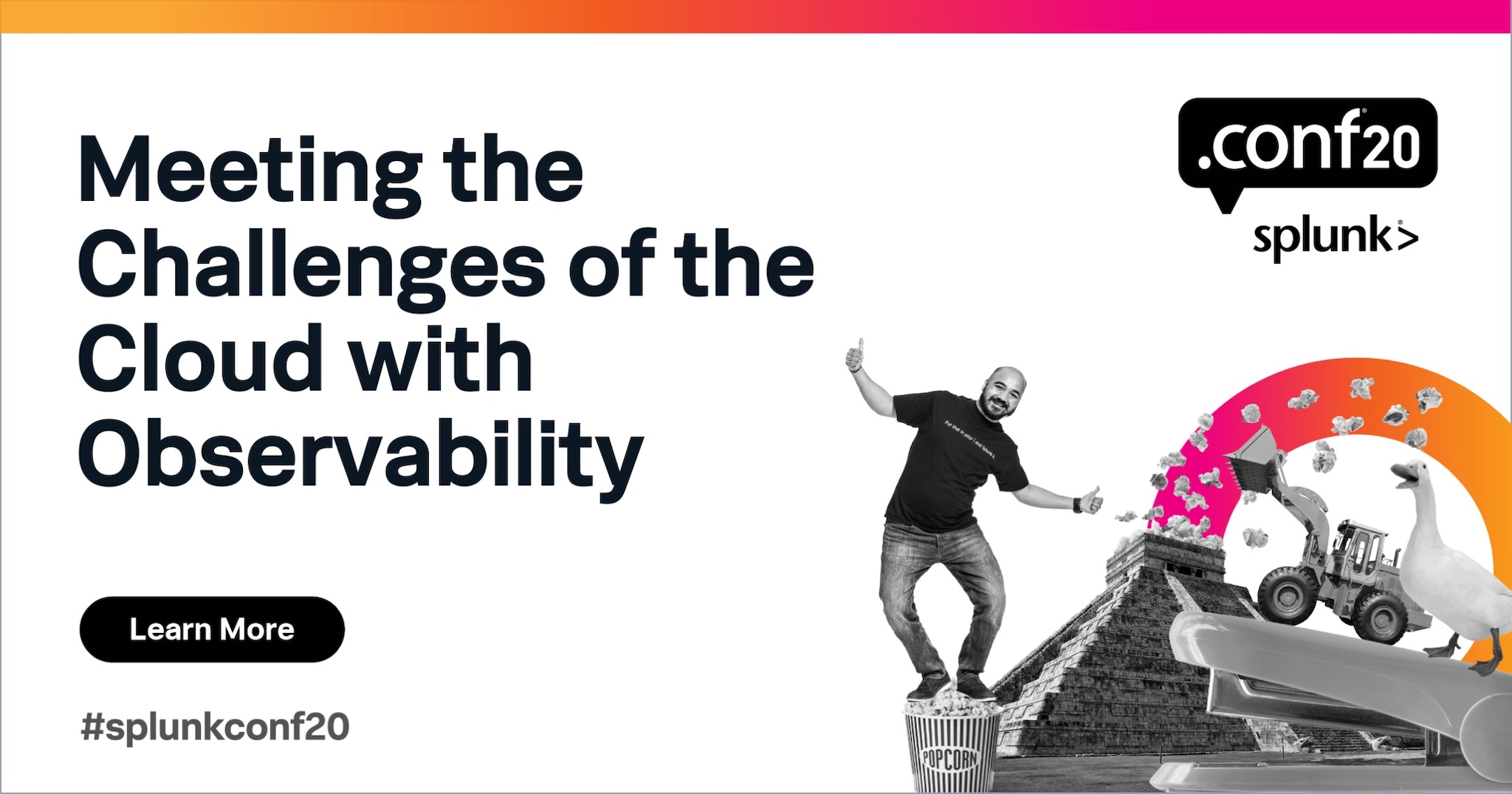 If you're attending Splunk's .conf20, there's a very good chance you're moving workloads to the cloud, refactoring your existing applications on cloud-native architectures and building net-new digital applications. These trends are driving unprecedented adoption of containers, Kubernetes, microservices and serverless architectures.
Gartner estimates that by 2022, more than 75% of global organizations will be running containerized applications in production, a significant increase from fewer than 30% last year. While these cloud-native technologies offer tremendous flexibility and speed for your application initiatives, they come with a new set of operational challenges that you will need to address.
The Splunk .conf20 event showcases an enormous range of news and information, much of it related, unsurprisingly, to the impact of the pandemic. The rapid acceleration of digital initiatives, including the need to deploy SaaS services for remote workers, has forced a lot of companies to make a lot of decisions and changes very quickly. It's also made it more important than ever for IT and DevOps leaders to be able to have an end-to-end view of their entire networks.
Companies need real-time streaming, full-fidelity ingest and AI-driven insights across all their data, at any scale. They need to be able to quickly, confidently and reliably migrate workloads to the cloud and modernize and build new apps. They need a single, tightly integrated user experience across monitoring, troubleshooting, investigation and response.
At .conf20, we laid out our plan to make that happen, starting with a symbolic change that carries a larger, concrete message.
One Splunk, One Name
Over the past year, we jumped headfirst into observability with the acquisitions of SignalFx and Omnition, two of the leading innovators in infrastructure monitoring and APM, and critical complements to our incident response solution, VictorOps. These industry-leading products you've come to rely on will now have different names, names that reflect our focus and commitment to bringing best-in-class products unified under a single, integrated portfolio. That's why we're retiring the SignalFx and VictorOps brands and renaming our products under a single Spunk brand. The following name changes went live at .conf20:
There are more changes to come as we implement our unified naming structure, and you'll hear about them in the next few months, but what's more exciting are the highly anticipated new features that these products bring to our Observability Suite.
Splunk Observability Suite
The Splunk Observability Suite, now in beta, is the industry's most comprehensive and powerful combination of solutions designed to help IT and DevOps teams tackle new monitoring challenges that other tools simply can't effectively address. Splunk's Observability Suite gives users a seamless workflow for monitoring, troubleshooting and investigation with a single and consistent user experience across all metric, trace and log data. The Observability Suite includes not only product updates but new products, including:
Splunk Log Observer (beta): Our new Log Observer product, which is specifically built for DevOps users and use cases. It's entirely cloud-hosted and offers out-of-the-box integrations for fast time-to-value, and it provides a point-and-click search for rapid in-context log exploration for troubleshooting and forensic analysis.


Splunk Real User Monitoring (beta): Helps developers understand and optimize the user journey, and web and mobile engineers understand if anything impacted a set of end-users after a release. Our new RUM product leverages the same unique capabilities as our APM solution, using the OpenTelemetry standard for data collection, full-fidelity ingestion, real-time streaming architecture and AI-driven analytics for direct troubleshooting. We are now the only solution in the market that can provide end-to-end, full-fidelity transaction monitoring that allows organizations to completely understand the experience of every single customer.


Splunk Observability Mobile (beta): Puts the alerts, charts and dashboards you use daily on a daily basis, right into the palm of your hands.


New Features for Splunk Infrastructure Monitoring, Splunk APM & Splunk On-Call:
1) Splunk Infrastructure Monitoring: Access controls (beta) to give administrators control over who can access and change data, even more control over read/write permissions as well as more visibility into ingest and API tokens.

2) Splunk APM: Tag Spotlight (GA) provides granular trending and correlation between SLOs and specific tags, along with more auto-instrumentation including .NET for APM. Also, Business Workflows (beta) that allow user definition and monitoring of end-to-end transactions, as well as centralized management.

3) Splunk On-Call: Enhanced integrations with Okta, JIRA and Microsoft Teams for On-Call integrations have been enhanced, as well as stakeholder notifications, team views and virtual war rooms and the mobile app.

New Additions to the Splunk Family
If the suite and the new product features weren't enough, today Splunk announced the acquisition of Plumbr and our intent to acquire Rigor, two companies with deep expertise and intellectual property in APM.
Plumbr is an Estonia-based company that has deep expertise in Java profiling, byte code instrumentation (BCI), database monitoring and real user monitoring. The addition of Plumbr expands our APM capabilities and helps us accelerate our vision to provide our customers with the most comprehensive Observability Suite, with best-in-class APM for all applications including traditional Java and .NET enterprise applications.
We're also announcing our intent to acquire Rigor, an Atlanta-based Digital Experience Monitoring company. Rigor offers advanced synthetic monitoring and optimization tools that help organizations ensure the highest performance and best possible user experiences for web applications. By bringing Rigor into our Observability Suite, we are rounding out our capabilities around Digital Experience Monitoring and will be able to offer our customers both RUM and Synthetics.
Looking Ahead
In addition to the news and product announcements, there is one message I hope everyone takes away from .conf20: The worlds of business and technology have changed permanently, and faster than we could have imagined. I would estimate that over the past eight or nine months, we've seen changes that would have taken five to ten years if the pandemic hadn't occurred. By addressing these challenges and adopting the necessary observability solutions, we can try to turn the technological challenges of 2020 into a catalyst for future growth.
---
Follow all the conversations coming out of #splunkconf20!
----------------------------------------------------
Thanks!
Karthik Rau