USE CASE
Kubernetes Monitoring
Kubernetes Navigator provides a turnkey and easy-to-understand hierarchical view into the health of Kubernetes clusters. AI-driven analytics expedite troubleshooting, and logs in context make it easy to drill down into granular information quickly, lowering MTTR.
Scaling Kubernetes with Google Cloud and Splunk
An intuitive way to manage the performance of Kubernetes environments

Monitor Kubernetes Behavior

Instantly get a comprehensive out-of-the-box hierarchical view of Nodes, Pods and Containers.

Context is Key

Bring Kubernetes data together with infrastructure data, application data and logs without context switching
SignalFx acts as a great single source of truth for how well all of our Kubernetes clusters are running.
Previous
Next

Product Capabilities
Understand and manage the performance of Kubernetes environments — faster than ever before.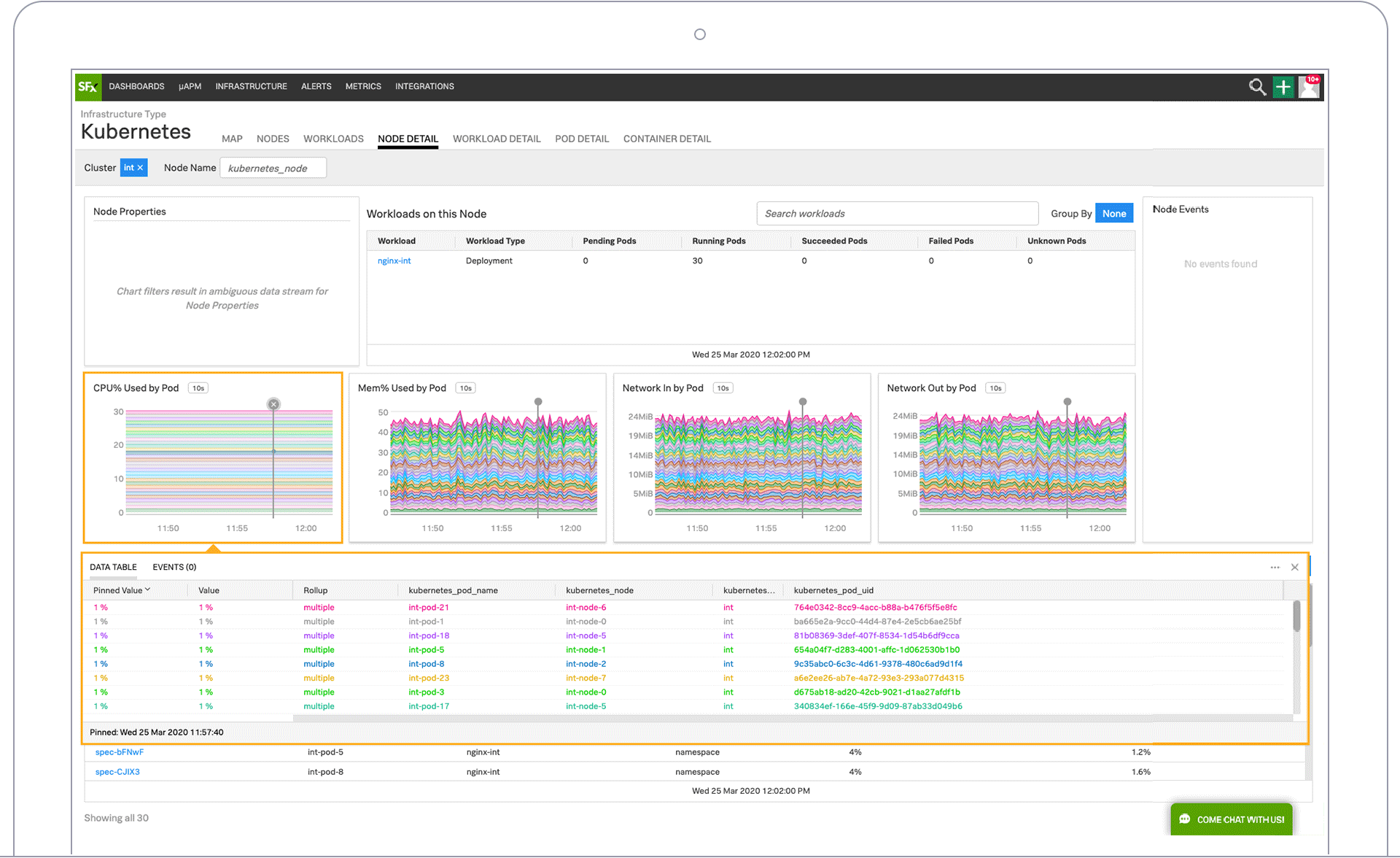 Fully-Automated Kubernetes Monitoring
Zero-touch configuration with automatic discovery of Kubernetes components lets you instantly monitor the entire stack. Rapidly determine correlation and causation with automatic, intuitive relationship mapping between containers, workloads and infrastructure.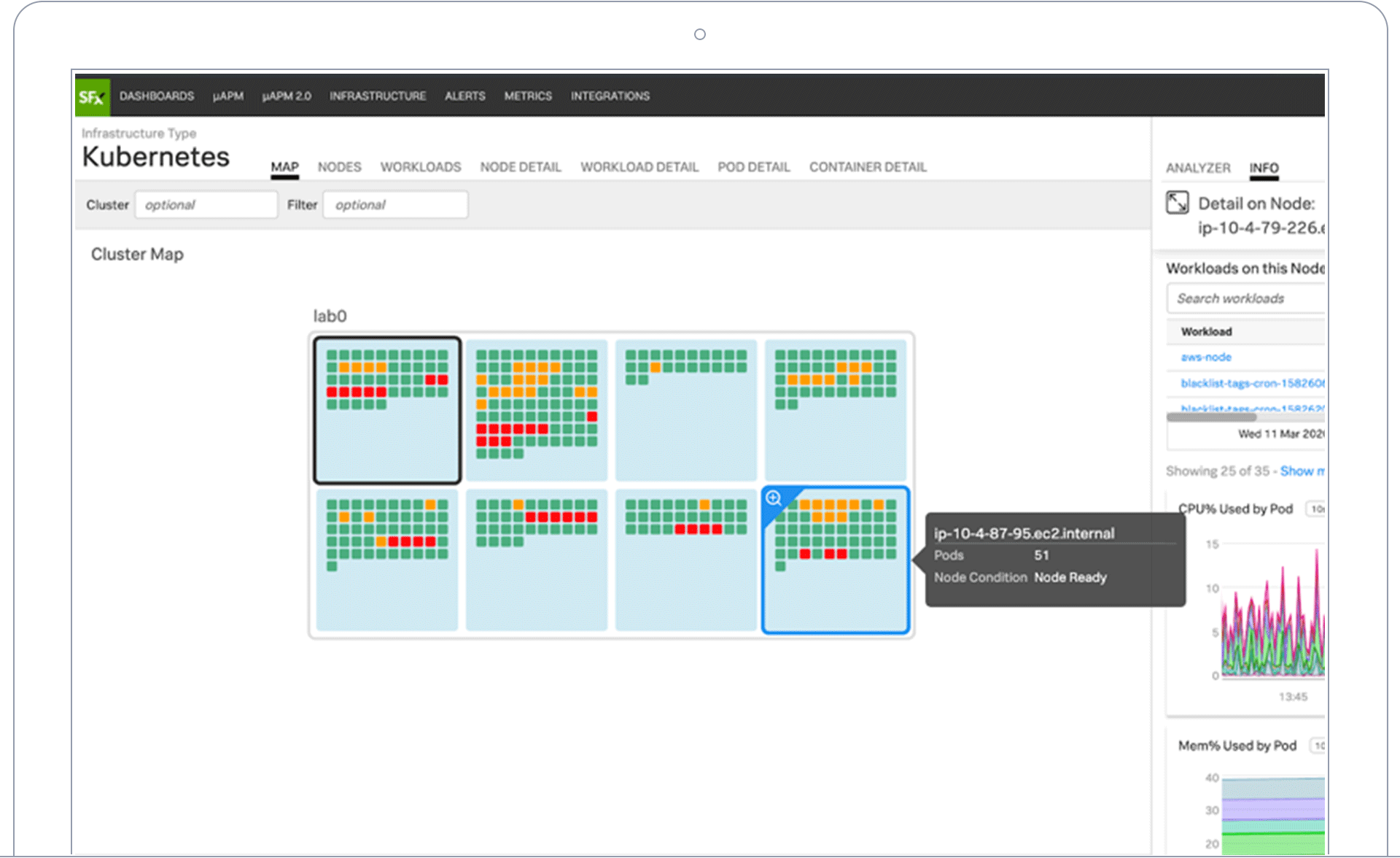 Dynamic Cluster Map
Understand the health, interdependencies and performance correlation in Kubernetes clusters with pre-built, curated visualization. Hierarchical navigation lets you quickly drill down to node, pod and container levels in seconds. Additionally, gain visibility into the performance of workloads like ReplicaSets, Deployments, and Job.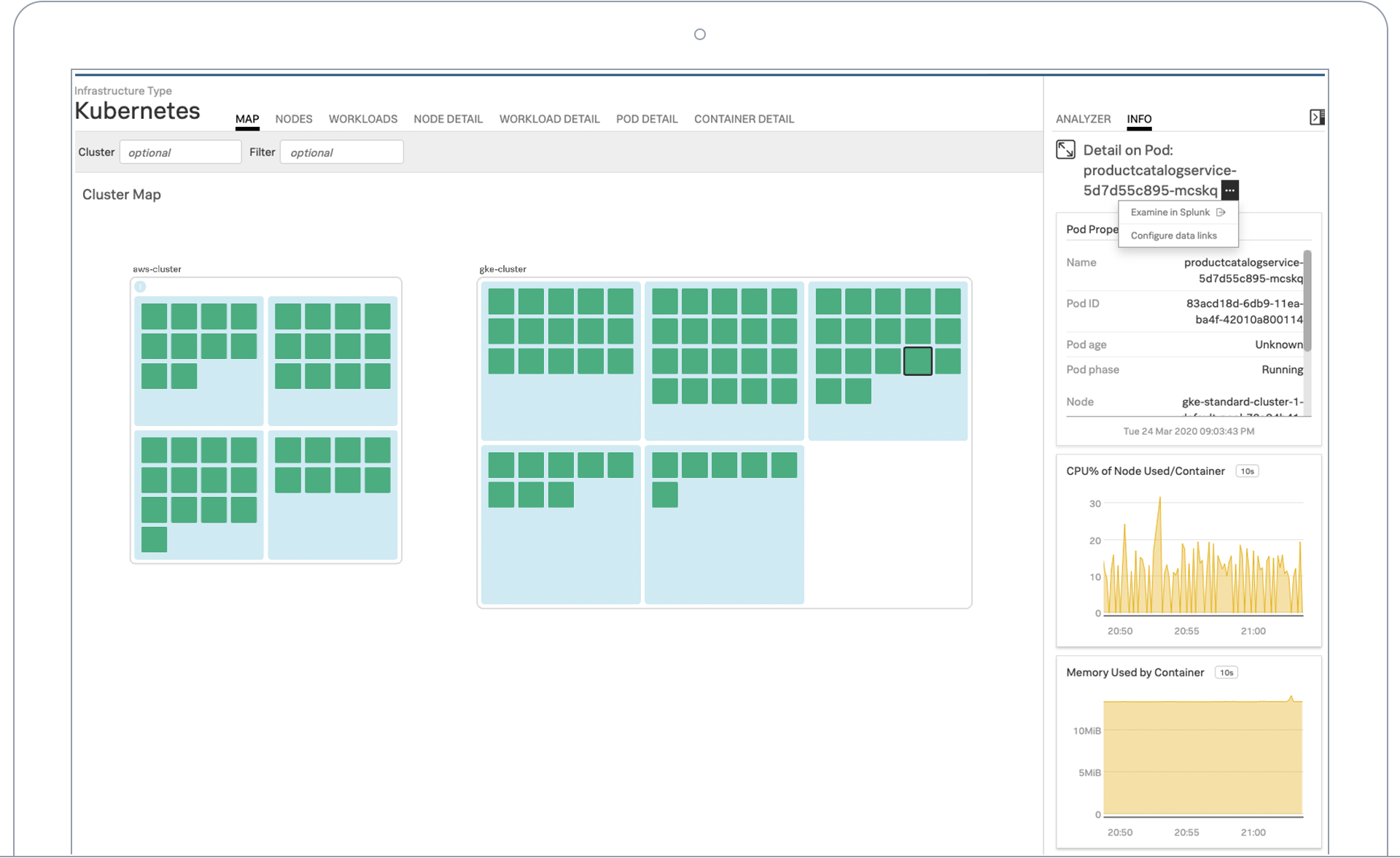 Logs in Context
Eliminate context switching and accelerate root cause analysis with out-of-the-box integrations with Splunk Enterprise and Splunk Cloud. Visibility into lifecycle events for Kubernetes components and API Server Audit logs helps you understand your security and compliance postures.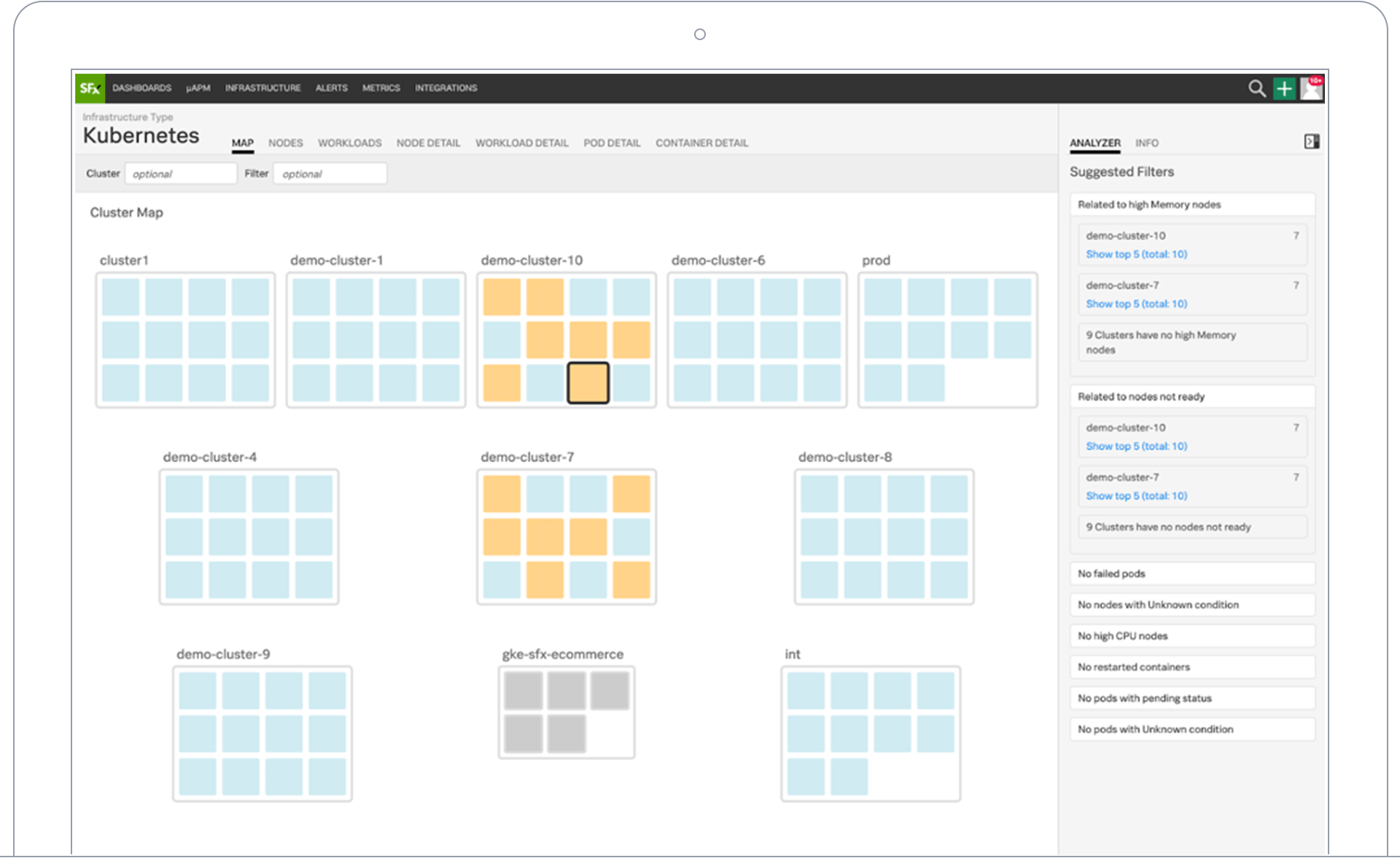 Kubernetes Analyzer
Expedite triaging and troubleshooting with AI-driven analytics that automatically surfaces insights and recommendations. Sophisticated algorithms including Historical Performance Baseline and Sudden Change, detect system-level issues such as a sudden increase in Goroutines or container restarts and alert within seconds.
What can you do with Splunk?