Accelerate your journey to the cloud and achieve the agility and flexibility needed to drive high performance. Splunk provides full-stack visibility into your private, hybrid and public cloud environments to limit downtime and disruption when migrating workloads.
Going through a cloud-native evolution? Minimize the risks.

Make Cents of Costs

Get visibility into cloud costs and forecast demand

Infrastructure Insights

Detailed usage reports help you identify underutilized instances and troubleshoot over provisioning
Customers come to us saying, 'I looked at the data and it shows I need to buy more capacity,' because they have access to their data. SignalFx makes achieving customer satisfaction so much easier.
Previous
Next

Product Capabilities
Innovate faster in the cloud with confidence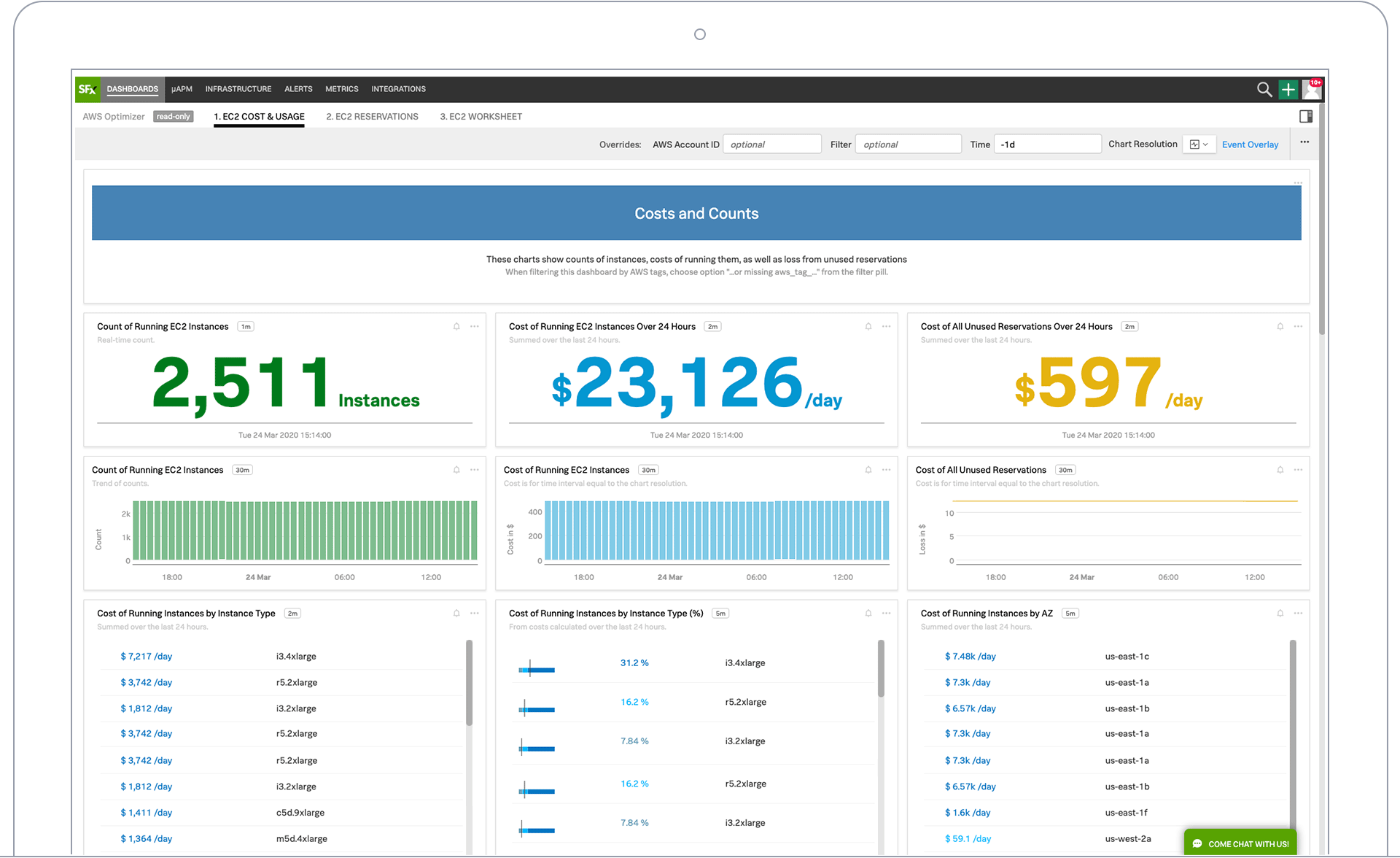 Achieve Capacity and Cost Control
Prevent infrastructure costs from rising with cloud cost optimization and detailed usage reports. Use historical data to forecast demand and provision instances upfront before committing to buying capacity. Model growth and resourcing on deep systems insights. Attribute spend to availability zones, specific services, instance types or even customers.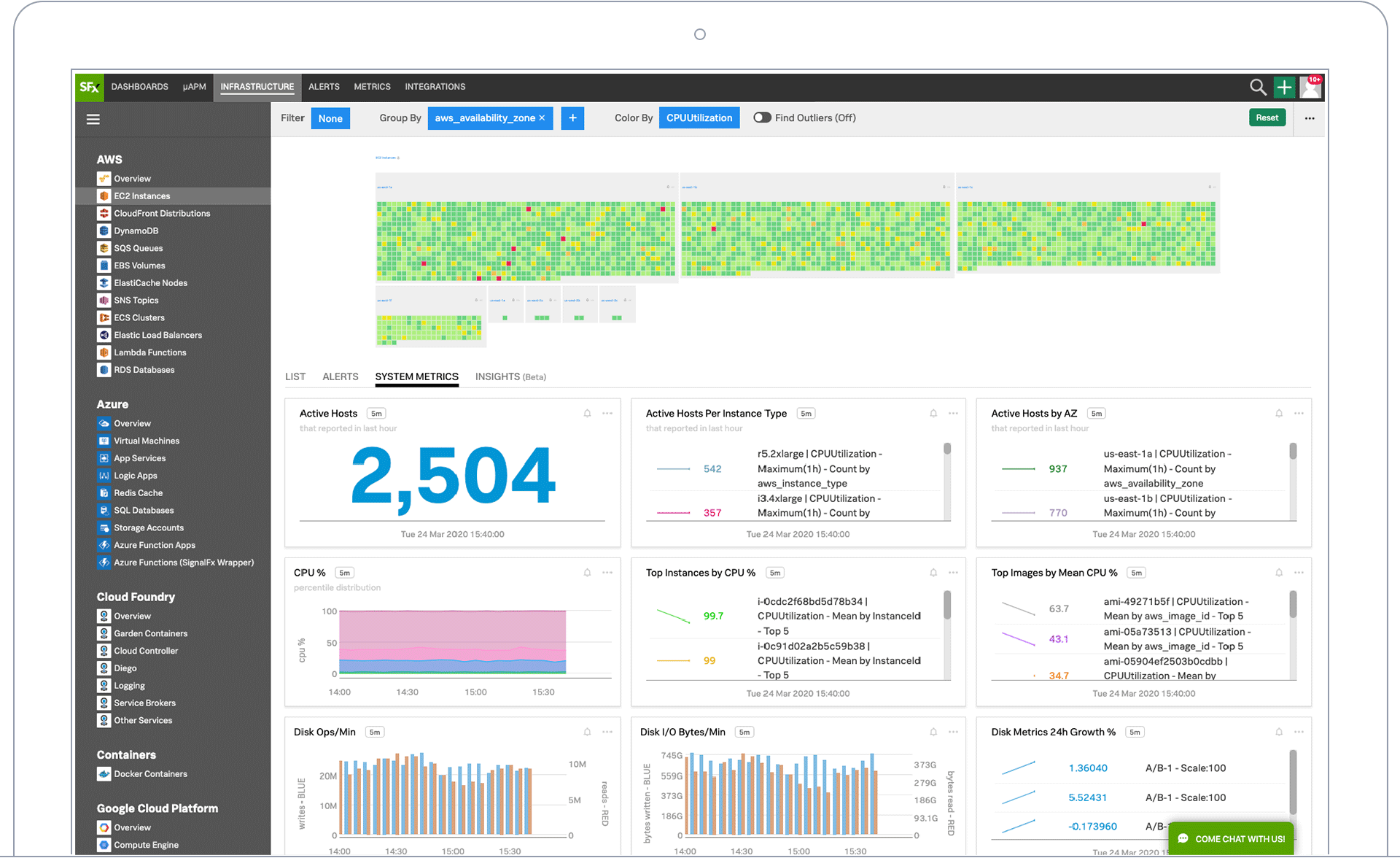 Illuminate Opportunities for Operational Efficiency

Get a consolidated understanding of your topology and baseline performance for initial operational intelligence. Visualize infrastructure availability and performance for operational efficiency and smoother migrations. Improve visibility and correlate system and business health metrics to help drive decisions. Make better-informed decisions on whether to provision reserved or on-demand instances.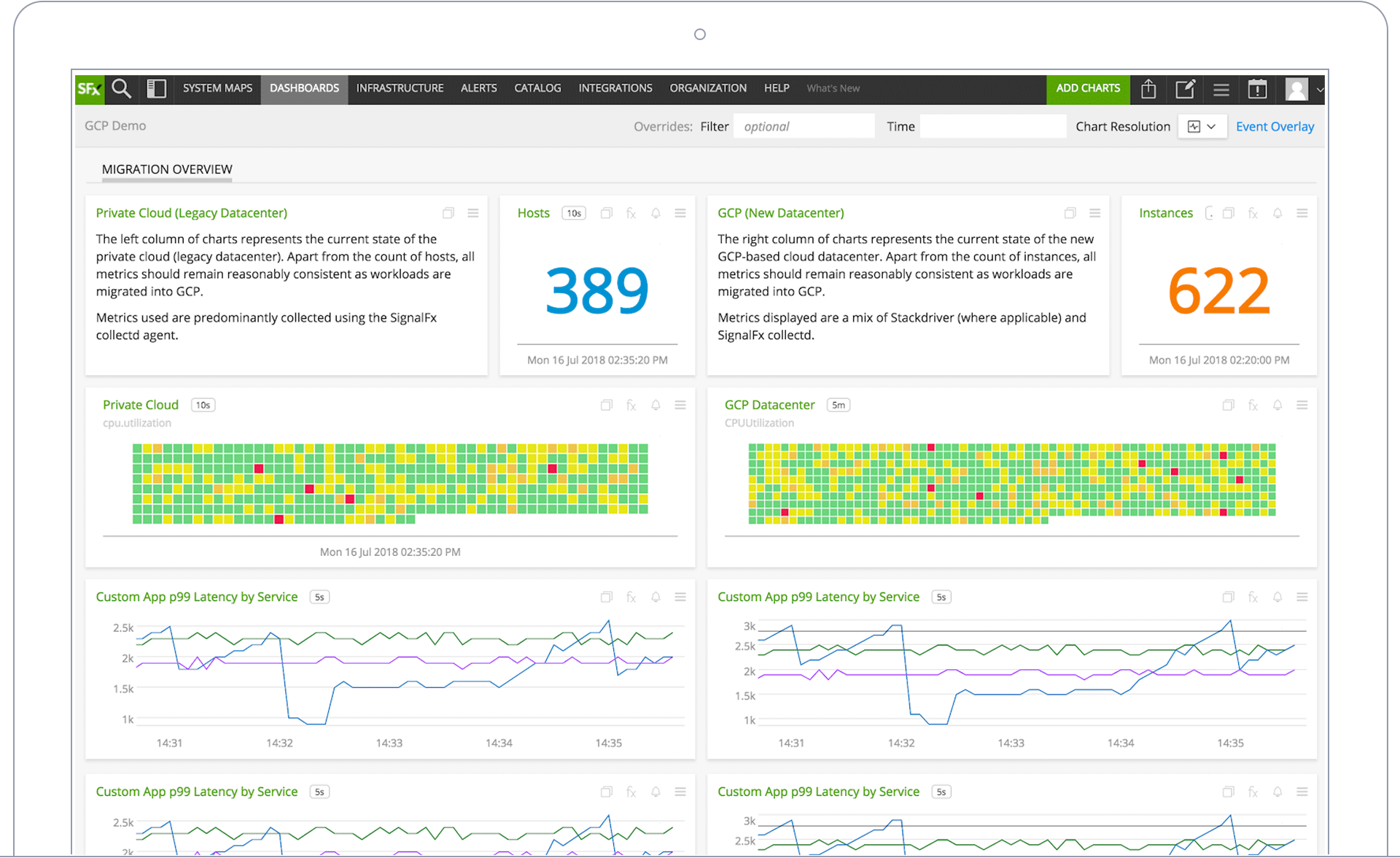 All the Rewards of Cloud-native Without All the Risks
Remove the risk of migrating to the cloud — whether it's the first time, between on-prem and a cloud provider, or between different cloud providers — with a unified view of your legacy and cloud environments on a single platform. Monitor KPIs and workloads across multiple clouds and environments with real-time aggregation. Track key metrics such as service latency, CPU utilization and number of hosts.
What can you do with Splunk?