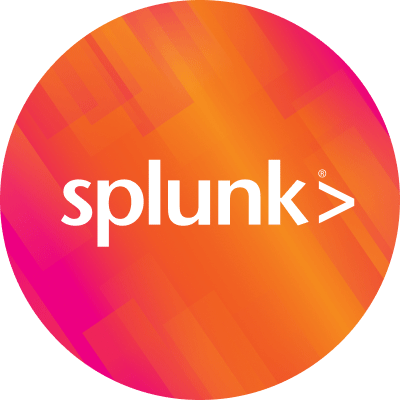 By Splunk June 26, 2020
I
n our series "Meet the Splunker," we introduce you to team members at Splunk who have been recognized for consistently demonstrating our corporate values. Today, we sit down with Helen O'Keeffe, Splunk's EMEA University Programme Specialist who was recently recognized as being a Splunker who most represents our corporate value of "Open." Keep reading below to learn more about how she demonstrates strong collaboration and inclusiveness everyday in her work!
---
Can you tell us a little about yourself?
My name is Helen, and I've been a Splunker for almost 6 years now. I'm originally from Ireland, and I'm based out of the London office.
What is your current role at Splunk? What does a typical day look like for you?
I manage EMEA's University Recruiting program, which means that I focus on ways to attract and retain top university interns and graduates. Any given day, you can find me speaking with students at career events, developing strategies to strengthen our brand at universities, or working with our managers on hiring the next intern to their team.
I'm also co-chair of Splunk's Womxn+ EMEA group, and a member of Splunk's Global Diversity and Inclusion committee. This means I'm really involved in organising initiatives to strengthen Splunk's culture of inclusion, and bring more diverse talent into the business — I get to meet so many interesting people every week!
Why did you decide to join Splunk?
I joined Splunk 6 years ago when the company was about 1,200 people globally. I'd previously worked for a large tech company with very defined and robust processes, so Splunk's then start-up environment was very appealing — I felt I'd really have the opportunity to make an impact. My first role was in supporting recruitment for the entire EMEA region during a period of intense growth. I soon saw a real need to hire more junior talent that we could develop into future leaders, and address the wider issue of diversity. Thus, the EMEA University Recruitment program was born!
What project are you most proud of since you started working at Splunk?
One project very close to my heart is our collaboration with Re:Start, a diversity program that upskills young people from the Prince's Trust and Military Veterans in Cloud Technologies. I'm so proud of incredible individuals that we've brought into the business through this program and the amazing things they have achieved since being here. Knowing that this work has helped to positively impact the diversity of Splunk's workforce is extremely rewarding.
What are your hobbies? Or what can we find you doing outside of work?
I'm from a big Irish family, so socialising and music are two important aspects of my life — I love meeting friends over a good meal, going to concerts, and I play four instruments! Much of my free time is spent exploring — I've been living in London for 10 years now, and have yet to tire of the endless variety and the culture that it has to offer. I'm an avid traveller, and many of my weekends are spent discovering new places. At the beginning of this year, I went on safari in South Africa — as an animal lover, the opportunity to see "the big five" in the wild was the ultimate dream!
Get to know more about Helen from her team's words below!
"I've had the pleasure of working with Helen on various occasions, and every time she is genuinely enthusiastic about Splunk and everyone at Splunk. Helen goes out of her way to plan a lot of different events, from external events to bring in young talent to creating a wonderful Women in Tech group in the UK, so that everyone can get together and meet each other. Helen has supported me a lot during the time I've been at Splunk and you can tell that she lives all of the Splunk values in everything she does!"
"Ever since joining Splunk just over a year ago, I have been working with Helen very closely. She is extremely motivated to make a change, does not give up easily despite obstacles or objections and wants to make a positive change. She has helped to bring in so many talented interns and graduates; attends A LOT of recruitment career fairs and events (often works weekends and travels across the country in her free time) runs Women in Tech lunches and events, gets involved in D&I initiatives. I think Splunk would not be the same without her!"
"I've worked with Helen on several occasions around Women In Tech events. She embodies the do-acracy of Splunk and is behind so many impactful events at the office for Splunkers, family members of Splunkers, of course our customers. Events like Bring Your Kids to Work Day, WIT Splunk4Rookies (Splunk for beginners), Oxfest Stem Group events (to attract more female students), and more."
"Helen is an absolute legend. She is passionate about splunk and driving D&I and university recruitment efforts. She goes above and beyond to spread the Splunk story traveling to tons of universities across europe."
"Helen O'Keeffe is a pleasure to work with ! I have had opportunities to work with her for generating student interest in our company and for getting young women more aware and open to careers in technology. She is very passionate about encouraging careers in technology to younger minds, and really goes the extra mile to make that happen."

If you'd like to join us, check out Splunk Talent Acquisition Jobs or visit Splunk Careers to learn more about bringing your passion to Splunk.
----------------------------------------------------
Thanks!
Grant Bassett