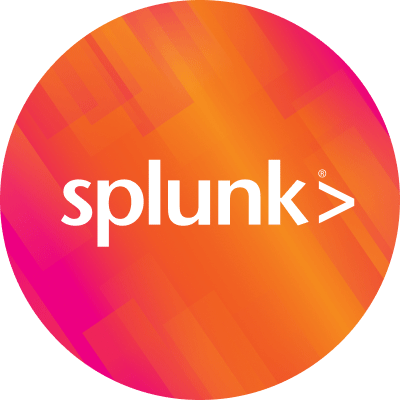 By Splunk June 12, 2020
In our "Meet the Splunker" series, we introduce you to team members at Splunk who have been recognized for consistently demonstrating our corporate values. Today, we sit down with Yisroel Bongart, Splunk's Staff Sales Engineer who was recently recognized as being a Splunker who most represents our corporate value of "Passionate." Join us as he shares with us his enthusiasm for Splunk's products and people!
---
Can you tell us a little about yourself?
My name is Yisroel Bongart. Yisroel is the English transliteration of the Hebrew word for Israel, like the country...and the nation. You can call me Israel.
I started life as a Splunker in May 2016. I spent my first year as a CAST member (Customer Advisory and Success Team). Specifically, I was a Senior SAE (Splunk Advisory Engineer) which was the precursor to the current CSM (Customer Success Manager) role today.
In May 2017 I transitioned to the role of Senior Sales Engineer. For the first 9 months I was on the New York Metro Named Accounts team after which I joined the newly created Strategics team where I've been ever since.
Prior to joining Splunk I was at Morgan Stanley where in 2010 I began leveraging Splunk as a customer and immediately became a fan.
I work remotely from Brooklyn, but am associated with our NYC office in Manhattan.
What is your current role at Splunk? What does a typical day look like for you?
A typical day as a Strategics Sales Engineer includes strategizing and collaborating with the RSMs (Regional Sales Managers) I am paired with, researching and responding to customer inquiries, meeting with and enabling customers, collaborating with many departments across Splunk such as Product Management, Engineering, Sustaining Engineering, Support, CSM, Specialists, Architects, Competitive and more, collaborating with my team and enabling myself...all in the pursuit of customer success, satisfaction, enablement, excitement, adoption, expansion and new product sales.
Periodically throughout the year I prepare, present and facilitate customer events such as monthly NYC Splunk User Group meetings, SplunkLive!, .conf and the occasional trade show.
Why did you decide to join Splunk?
As a customer I had the privilege of working with quite a few Splunk legends such as Nimish Doshi and Ryan Ahlers who were both my SEs over time, Sanford Owings who was my PS consultant, Kristine Chamberlain who was my RSD (Regional Sales Director), Uvl Uppuluri who was my CSM before the SAE program was even formalized (Uvl pioneered and created the SAE/CSM program) and last but not least, Jeff Champagne who was my Client Architect and who, the day after I left Morgan Stanley, suggested the SAE role which I secured five months later.
You may ask, "What drove you to decline all other offers and hold out for Splunk during five long months of unemployment?"
In addition to my awe of Splunk Enterprise as a product and the close relationships I built with my Splunk account team (not to mention the extended team within Splunk working to get me a "seat on the bus" as we referred to it at that time...folks like Vi Ly and others) I had a moment of clarity when I realized how important it was to me to join a positive, supportive, growing company. That realization gave me the determination and stamina to "bet the farm" on joining Splunk.
Needless to say, I have no regrets.
What project are you most proud of since you started working at Splunk?
I'm definitely most proud of the many strong and deep relationships I've established with each of the many customers I've worked with over the years. I'm proud of the Splunk volunteer events I've organized with Habitat for Humanity, the fundraising I did for the Hammer Squad Boxing Institution in memory of my friend, Splunk manager and mentor Eric Plett and I'm proud to be a Splunk T-Shirt slogan author ('Don't be a SOAR Loser' is mine), but in terms of projects, I'm most proud of the work I did with one particular customer.
Working with Jeff Champagne, Sanford Owings and Product Engineering/Development I came up with a creative technique, based on the the Splunk Enterprise "Search Filter" feature, to enable the customer to manage access to their 50+ TB of data at a more granular level than "per index access" which is Splunk Enterprise' out-of-the box and only supported data access feature.
Over time, I've consulted with many account teams and several customers outside my patch regarding this technique and I've consulted with the Product team regarding future strategy in this space as well. I also presented on the topic at .conf19 under the title Index Impasse: Limiting Data Access on a Per Event Basis.

What are your hobbies? Or what can we find you doing outside of work?
Well...I've been married to the same lovely and amazing woman going on 28 years. We have 5 children ranging in age between 11 and 26, two of which are married. We also live what some refer to as an ultra orthodox or Hassidic Jewish lifestyle which keeps us pretty busy. Between all that and the fact that I really enjoy my work...honestly, I haven't taken the time to develop many hobbies...
I definitely enjoy experiences. I recently took advantage of the 2019 Splunk/Trek partnership discount and bought myself a bike. A friend and I ride around Prospect Park in Brooklyn several times a week.
My wife and I discovered Cancun recently and it has become an annual highlight for us to get away as a couple.
I enjoy reading, museums and Times Square pop-up digital experiences with my eleven year old and having grown up in Minnesota with horses and boats, I enjoy animal and aquatic experiences as well.



I also periodically arrange casual get togethers for local Splunkers so those of us who primarily work remotely can stay "plugged in" with our fellow Splunkers. I know...I'm a Splunk nerd...and I'm afraid there's no cure for that.
Oh...and I'm the creator of the unofficial Hugger. and Not a Hugger. Splunk T-Pins. For some reason the Hugger. pins are not as popular as they used to be...
For the record, I love all Splunkers but I'm Not a Hugger. — go Tim Tully!

Get to know more about Yisroel from his team's words below!
"Yisroel is the most passionate Splunker I have met in my nearly 4 years at Splunk. He not only is passionate about the customers he works with but also Splunk and the communities he is a part of. Over the years I have known him, he has lead .conf talks with customers and organized community events. He stepped up and organized a highly successful Habitat for Humanity event for the NYC Metro Teams to volunteer for. He is always spearheading these types of events for the non-Splunk communities. Yisroel also organizes and runs the NY Metro Splunk User Groups on a monthly basis."
"Yisroel reaches out to fellow Splunker's such as myself when we are going through some rough personal issues. Yisroel could truly be nominated for all of the categories in the Values awards and would be in the running for all of them."
"Yisroel is the personification of passionate and is an amazing Splunker."
If you'd like to join us, check out Splunk Sales Jobs or visit Splunk Careers to learn more about bringing your passion to Splunk.
----------------------------------------------------
Thanks!
Grant Bassett