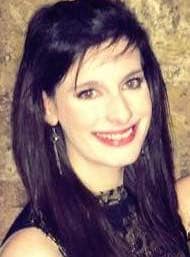 By Helen O'Keeffe April 04, 2019
At Splunk we, are always looking at ways to engage with future tech talent, and encourage young people to consider a career in technology. The final years of secondary education are extremely formative for any young student, with important decisions being made around future educational and career paths. Recently, we were given the chance to meet with students at Edgbarrow School's future career event, and recognised this as a great opportunity to meet young people, and to give them an insight into working in the tech industry. Dapo Ogunde, Sales Development Manager, represented Splunk at this event – and tells us about the experience in his own words:
I was recently asked to attend a School Career's Fair for students at a daunting stage of their lives. When I think back to my High School Career Fair, I was both nervous and excited to see what options were available to me - so as soon as I stepped back into that environment, the buzz was a very familiar feeling!
It was fun to engage with students of different levels, from Year 9 to Year 12, and hearing about the various subjects they were studying. Many were interested to know what we do at Splunk as the company name caught their attention and in most cases, that's how our conversations started.
As you can imagine, a lot of 13 to 17 year olds don't know what they want to do after school - whether that's university or straight into work, but I still met a good number of students that do! It was encouraging to hear from a group of young ladies who were all interested in coding; and a couple of students studying computer science and IT spoke about how they wanted to continue a path doing something more technical.
I also had a particularly interesting conversation with a young woman studying business studies who thought that all we would have to offer would be technical roles, but encouraged her to consider us - or any tech company - as the industry needs more women in both technical and non-technical roles.
To drive a strong message, and give comfort to those who felt unsure of the paths they should take, I shared the story of how my manager; Natalie Maybin worked first in a chip shop, followed by becoming a receptionist, and then continued to work her way up to where she is now - a successful Director in an awesome software company. It's not just about your education or experience, it's about having the drive, hunger and passion to be successful. I felt it was important to encourage students to do free online courses to get a taster, and partake in summer internships (paid/non-paid) to try different things and really figure what they do and don't want to do. For example, our 12-month internship for students at University seeking experience in industry as part of their course – SDR and SE roles.
All in all, it was an enjoyable experience to speak with students and parents regarding options available, and to share what I could to help make this step for them a little less daunting.
Thanks to Dapo sharing his experience! Interested in an internship or full time role at Splunk? Head to our careers page. Available internship roles appear under the "University" tab.
Thanks for reading!