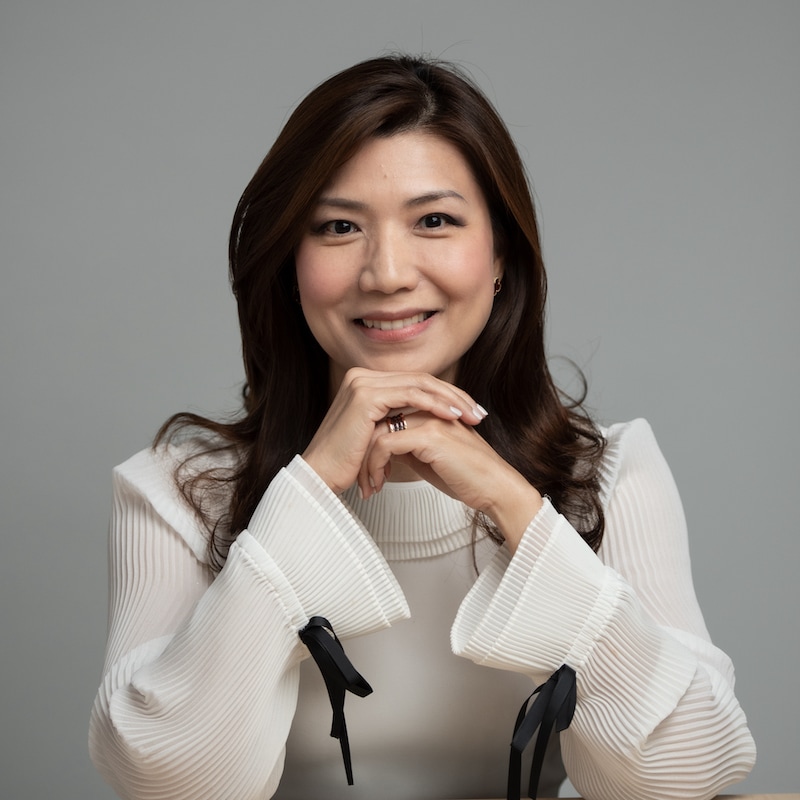 By Raen Lim March 10, 2021
In my recent blog post, "Getting New Talents Ready for Future Market Demands," I shared about Splunk Singapore's partnership with Nanyang Polytechnic (NYP) as part of our community contribution that's aligned with our Splunk for Good initiative.
Both Splunk and NYP share the common vision of equipping future tech talents with the required skills and knowledge to address the demands and challenges of the current workforce. One of the initiatives Splunk supported last year – the NYP Diploma Plus Programme does just that. It equips students with Splunk technology mastery over a 10-day virtual training, and those who completed the course can then apply for a certification!
A total of 24 NYP students recently went through this programme, including 18 year-old NYP student Michael Ang. Michael recently shared with us his inspiring story when he had his first taste of tech and what makes him a tech whiz today.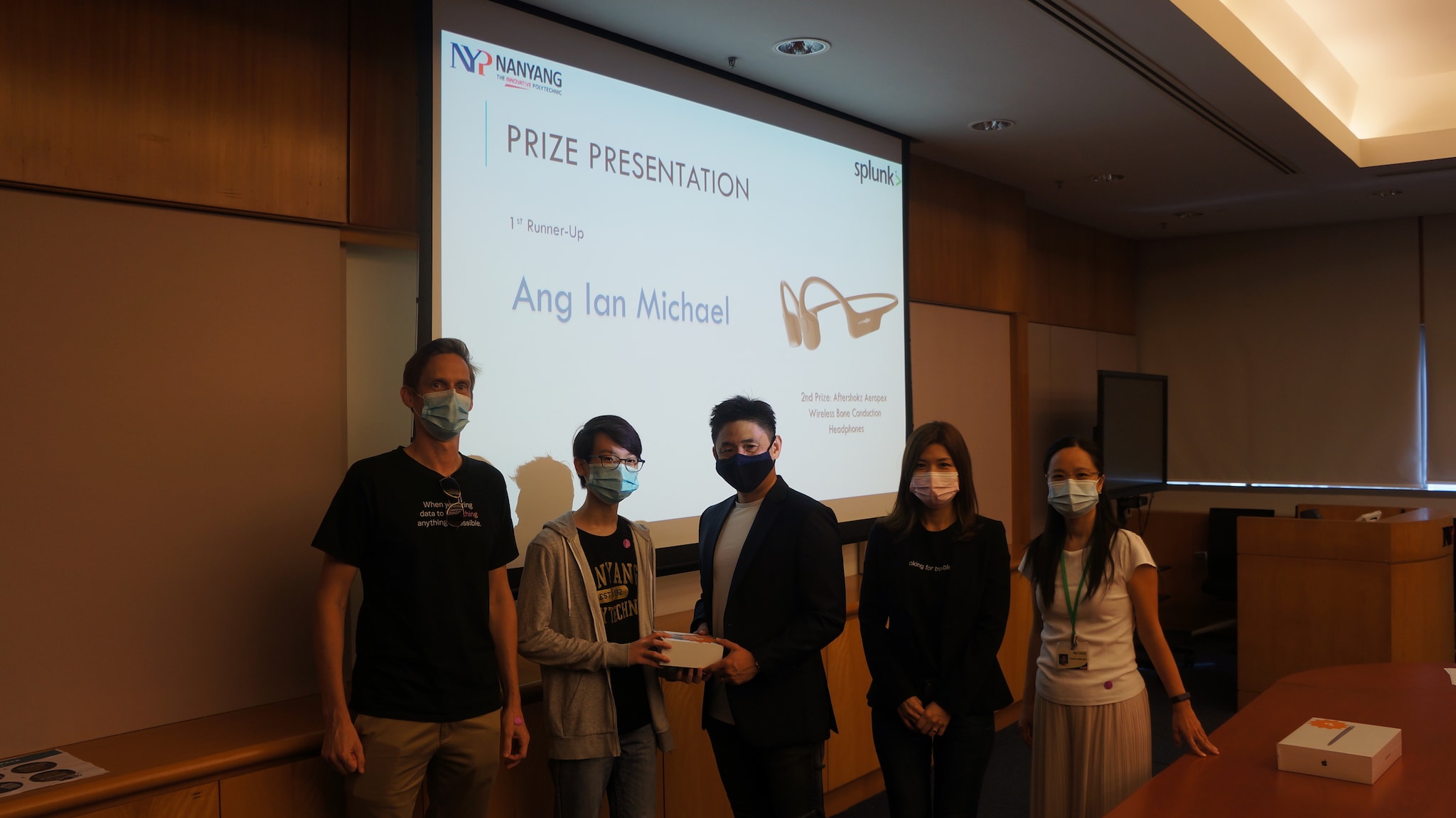 Michael Ang won the 1st Runner Up in the Splunk Challenge 2020
He Started Young!
At a tender age of nine, Michael's parents handed him his first smartphone. Unlike many of his peers who were engrossed in playing mobile games and checking out the latest updates on social media, Michael was curious to find out what else he could do with his new device, apart from its usual, 'on-the-surface' functionalities.
He eventually rooted his smartphone (he was just 11 years old), where he installed a custom ROM and fiddled around the advanced settings and features.
When he was in secondary school, Michael set up his own network connectivity at home using four different routers with a budget of under SGD150, enabling him and his family to enjoy high speed internet connectivity at almost every corner of his house.
This tech whiz also intends to start a YouTube channel where he will produce educational video content that share basic IT skills and tips, which he sees lacking in the online space currently. He believes resources like this would come in handy for those who need visual references.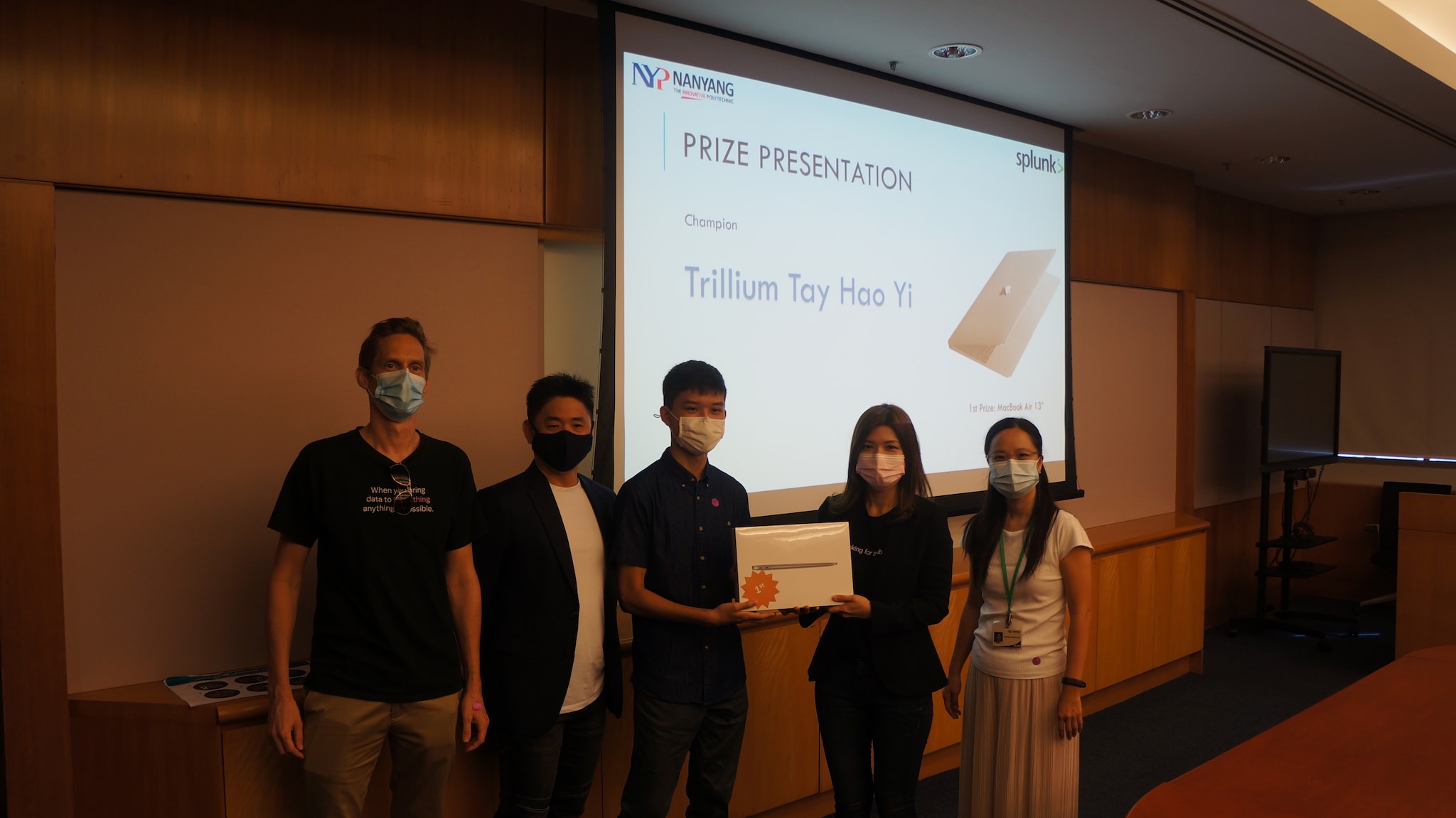 Splunk Challenge 2020's Champion Trillium Tay Hao Yi
An In-depth Understanding of IT, Thanks to Splunk
Michael also talked about his experience with Splunk's solutions. He said the Splunk platform would be a useful tool for companies to monitor, analyse and manage the growing amount of data that companies are generating.
Michael has completed up to the Administrator level of the Splunk technology mastery programme, and has decided to be certified after he completes his Full-time National Service.
He participated in the Splunk Challenge 2020, a competition held in collaboration with NYP that celebrates tech ideas that tackle real-world challenges using the Splunk platform and applications. He was crowned first runner-up at the Splunk Challenge 2020 with his idea of a centralised dashboard that analyses COVID-19 related data, such as number of cases, mortality rate and infection, as well as other salient information that will help authorities make informed decisions about travel bubbles.
"The great thing about the Splunk Challenge is we're able to see how Splunk solutions and applications work in the real world. It also offers us an opportunity to be creative and innovative when we come up with solutions that address various industries' needs,' Michael added. He also believes that having a good grasp of Splunk solutions will give graduates an edge, as they are more prepared to meet the needs and demands of the industry.
Desire to Make an Impact in the Tech Sector
Curiosity sparked Michael's interest in technology. It led to his eventual decision to not just pursue a career in IT, but also to make an impact in the industry. He is currently pursuing his Diploma in Cybersecurity and Digital Forensics at NYP, and is looking to read a Degree in Computer Engineering in the future. His decision stems from a desire of bringing change to the hardware space, especially in aspects that would impact cybersecurity and resilience.
"The architecture of a CPU's hardware can sometimes be vulnerable to cybersecurity threats. That's something you cannot easily change, as compared to a software issue. I would like to help improve and enhance CPU's architecture to ensure IT products and infrastructures in the future are resilient against various types of cyberattacks," Michael, who aspires to work for companies that design and manufacture CPUs, shared.
Michael believes that this is a way he can add value to the tech marketplace and industry, as he will be working towards upgrading sustainable solutions that will benefit customers and businesses.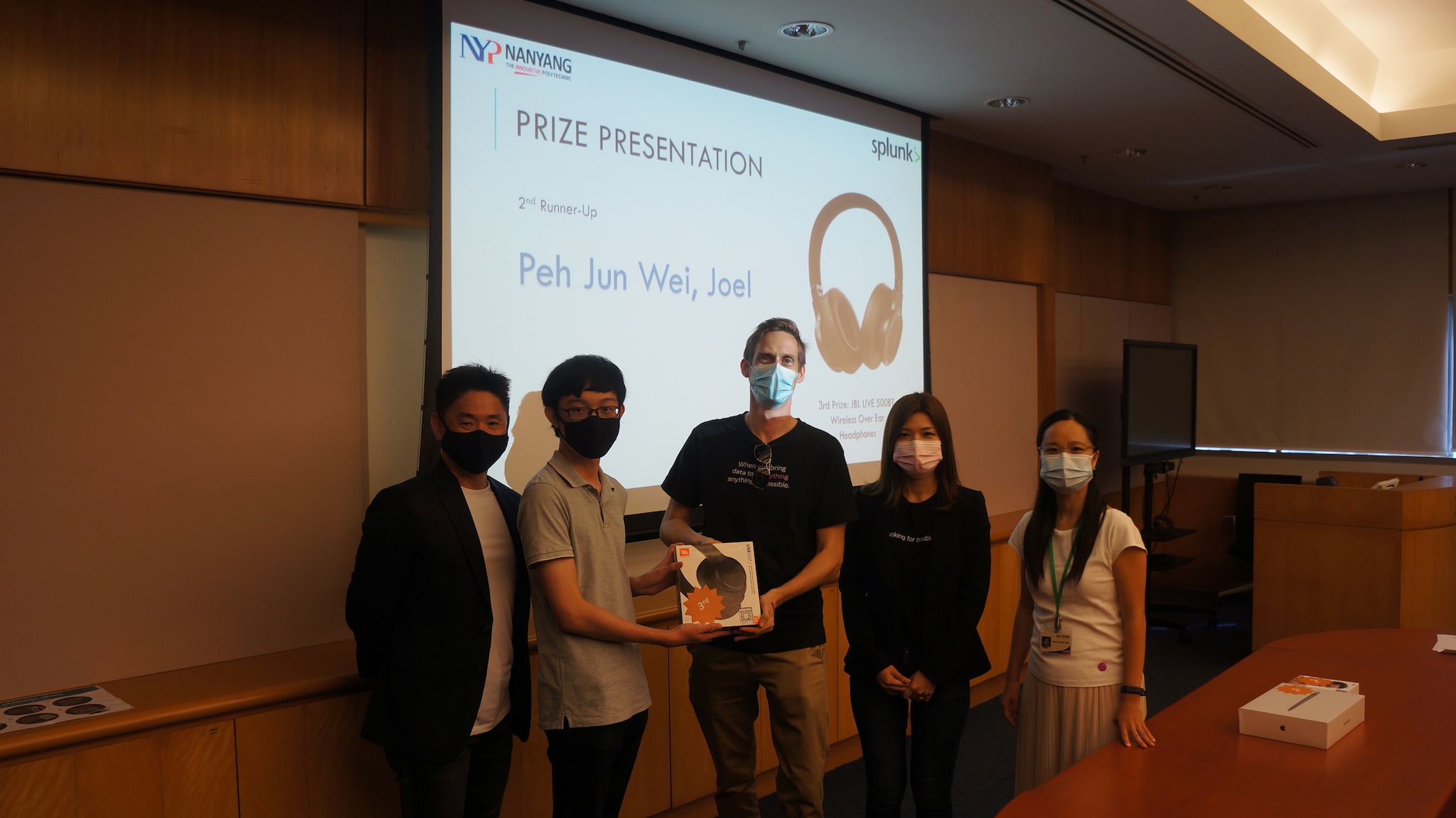 Splunk Challenge 2020's 2nd Runner Up Joel Peh Jun Wei