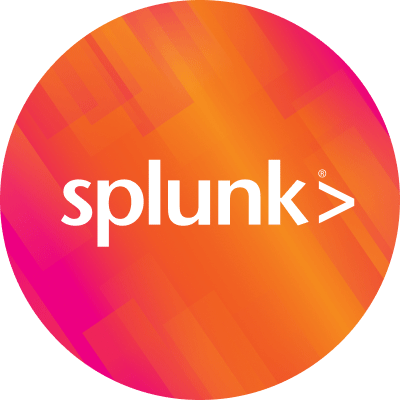 By Splunk September 25, 2017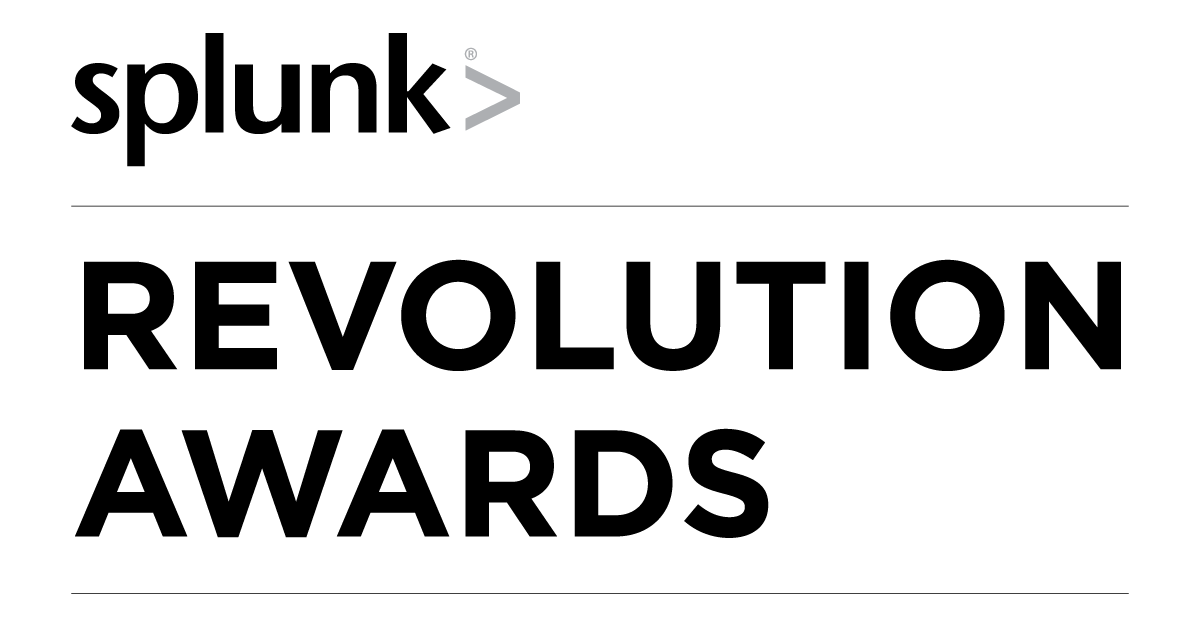 Splunk customers, partners and employees gathered tonight in Washington, D.C. to kick off Day Zero of .conf2017 and celebrate this year's Revolution Awards winners. The annual Splunk Revolution Awards, which recognize truly spectacular achievements from customers and partners from around the world and across multiple categories, were announced to the crowd in the Community Theatre located in the Walter E. Washington Convention Center.
Splunk CEO Doug Merritt announced the winners along with the new class of SplunkTrust members. This is the third year of the SplunkTrust program, which honors the most helpful members of the Splunk Community. Tonight, 42 members were recognized and each of the new members were given their fezzes and pins—read more about it in this blog post from Eric Grant, "The SplunkTrust 2018 in All Its Fezzed Glory."
Each award winner received a Revolution Awards trophy, a $200 gift certificate to the Splunk Store, and VIP treatment at .conf2017.
And now, to share the winners.

The Developer Award
Kyle Smith, Aplura
Kyle authored the "Splunk Developer's Guide," a book that helps developers learn advanced data enrichment techniques and create stunning data visualizations.
The Enterprise Award
Nathan Haynie, T-Mobile
A long-time Splunk champion, Nathan enabled the right processes, understood customer challenges, and focused on bringing value from Splunk as a true enterprise operational data platform.
The Innovation Award
Ashish Bhutiani, Function1
Ashish developed Luna, a Slack Bot that allows teams to run Splunk searches and show graphical visualizations of data without ever leaving Slack.
The Ecosystem Award
Discovered Intelligence
As a professional services and reseller partner from Canada, Discovered Intelligence has developed several Splunk apps and programs to ensure customer success. Nominated by Splunk customers: Pfizer, Sunlife, Kinross Gold, and Ceryx.
The Ninja Award
Robert Lynch, Murex
Robert created a new code line performance monitoring dashboard in Splunk so that developers and testers can get their environments onto Splunk in 20 seconds or less!
The Commander Award
Brian Best, Micron Technology
Brian led the adoption of Splunk across the Micron enterprise and created a deployment plan to help shift employee mindset from reactive to proactive.
The Commander Award
Dawn Berry, Centers for Medicare and Medicaid Services, U.S. Dept. of Health and Human Services
Dawn navigated federal bureaucracy and facilitated both executive support and user adoption of Splunk across the Dept. of Health and Human Services.
Thank you and congratulations to all of the 2017 Splunk Revolution Award winners! We are so inspired by the work you've done and continue to do.
The Splunk Revolution Awards will open for nominations again in the summer of 2018 via Splunk Blogs and Splunk.com! Do you have a great customer or partner Splunk story that you want to share? Please send us your Splunk stories anytime via: tellusyourstory@splunk.com
Are you interested in becoming a SplunkTrust member? To learn more about how to get involved or nominate a peer, visit the SplunkTrust page.
Thank you!
Amy Perry
Customer Marketing Manager
Splunk Inc.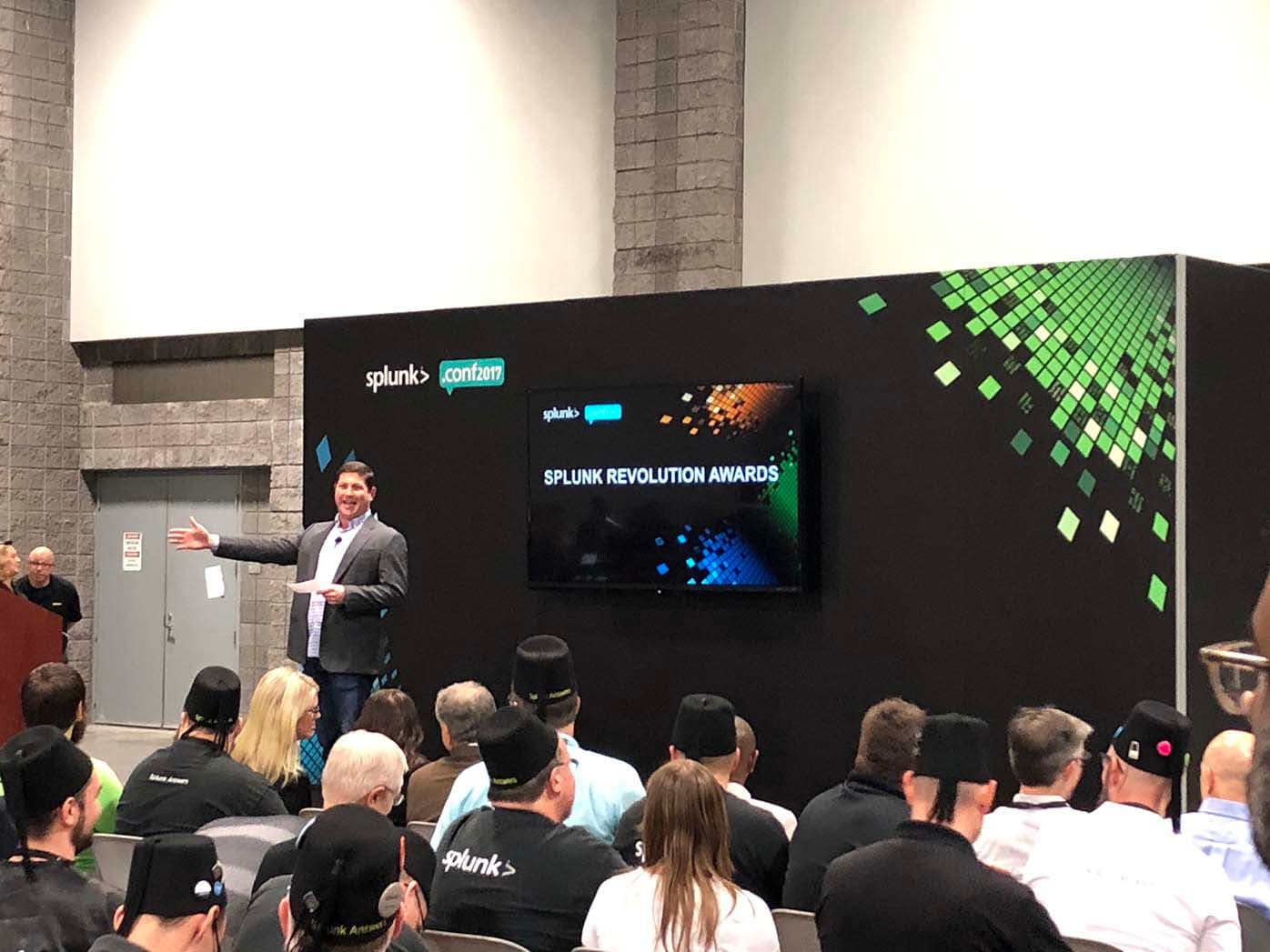 Brian Goldfarb, Splunk CMO, shares welcoming remarks
Follow all the conversations coming out of #splunkconf17!
----------------------------------------------------
Thanks!
Amy Perry