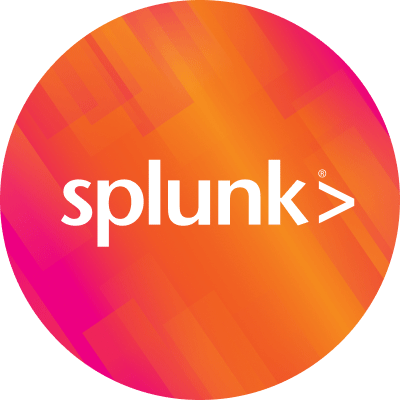 By Splunk September 17, 2018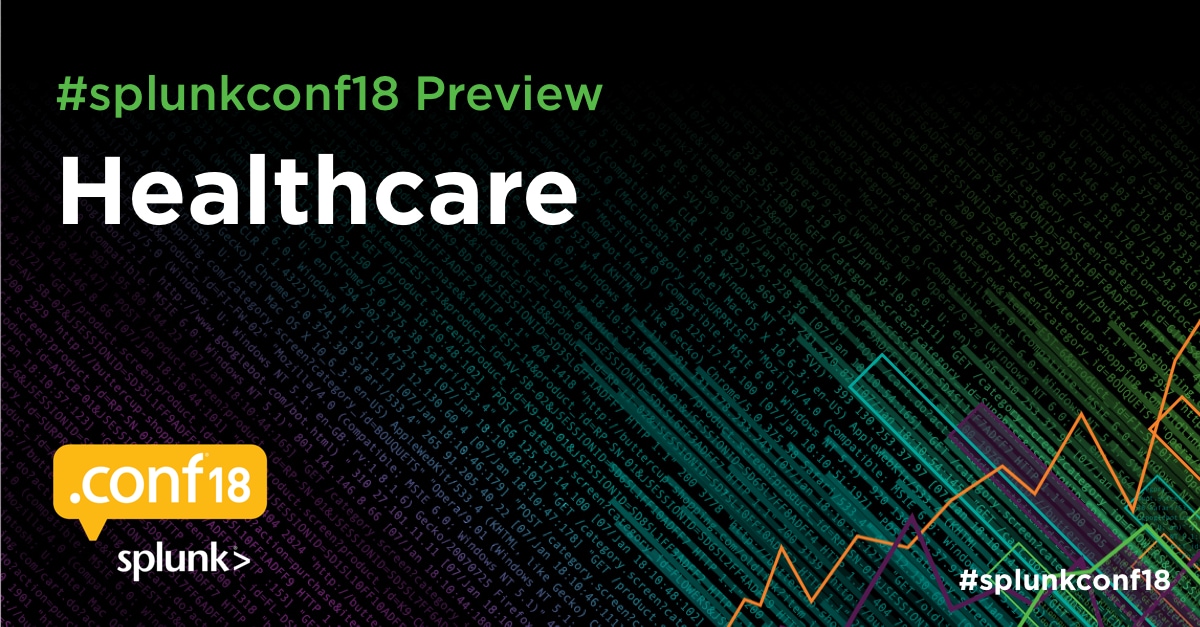 Data is everywhere, but it can be challenging to harness it. As much as 30% of the entire world's stored data is generated in the healthcare industry. In our data-driven world, we must be able to draw more insights and conclusions from ever-increasing amounts of information.
A number of important trends are shaping the future of healthcare—the critical need for privacy and security protection, challenges of interoperability, and the digitization of healthcare data. The continued uncertainty and risk the healthcare industry has been facing has motivated our Splunk healthcare customers to create privacy auditing and controlled substance diversion platforms, replace legacy technologies, and up-level service monitoring.
Our customers have the ability to analyze their machine data at a level never before possible. Come join us at .conf18 to learn how data is the powerful force driving healthcare forward at NewYork-Presbyterian, McKesson, and Kaiser Permanente.
SEC1984 - Creating Privacy Auditing and Controlled Substance Diversion Platforms for Healthcare
(Wednesday, October 3, 3:15-4pm)
NewYork–Presbyterian (NYP) Hospital selected Splunk as the platform for monitoring access of Electronic Medical Records (EMR), patient privacy auditing, and identifying potential diversion of controlled substances (i.e. opioids). Additionally, Splunk is the cornerstone of the NYP Security Operations Center, operating in the traditional role of log management/SIEM. In the role of privacy platform, the system has the ability to scale for any additional future and existing healthcare system via the use of a custom data model. This includes imaging systems, biomedical devices, EMRs and many other clinical applications. The controlled substance diversion platform will enable healthcare organizations to identify potential diversion of opioids by employees across multiple use cases, a nationwide crisis. Splunk will integrate with various healthcare IT systems to ensure the accuracy of the data, providing alerts and reports to facilitate investigations by privacy and compliance officers, as well as pharmacy teams responsible for diversion programs.
SEC1374 - How We Built an Efficient Healthcare Privacy Monitoring Platform
(Wednesday, October 3, 11:30am-12:15pm)
A hospital network with 50,000 of local and remote healthcare personnel asked Splunk for help to make sense out of humongous amount of event data generated by 30 different healthcare applications—Epic, Agility, Athena, ARMS, Cerner Lab, CROWN, Eagle, Encompass, Allscripts, Eclipsys, EMPI, Imagecast, iNYP, IPRS, Soarian, Streamline, TeleResults and identity management systems—to name just a few. The big challenge is to correlate diversified and complex event logs generated by these healthcare applications. From privacy violations to inappropriate medical records access, Splunk ingested and integrated large datasets together to provide a single pane-of-glass view across multiple campuses, departments and applications. This session will explain how Splunk managed data ingestion, normalization, summarization and acceleration to provide close to real-time detection and insights into doctor and provider activities.
SEC1905 - 159 Security Use Cases in Record Time With Splunk and Kafka
(Wednesday, October 3, 3:15-4pm)
For years, McKesson toiled in the dark and cold with a SIEM technology that wasn't meeting their advancing needs for thwarting adversaries. Their international healthcare business kept moving forward, demanding capabilities they couldn't deliver: to perform granular endpoint data analysis, prevent recurring insider threat where IP was being stolen, and to provide full surveillance into the new Office 365 environment. To lean forward, McKesson is now leveraging a massive Kafka infrastructure and the newly released, open sourced Splunk Connect for Kafka, along with HEC. McKesson can globally scale to meet the needs of the business, ensuring an ease of data onboarding, high reliability and redundancy of critical security data. Today, McKesson is completing the process of tuning and maturing the 159 carefully designed use cases that shore up their defenses and advance their security maturity and how they became a key contributor to the Splunk Connect for Kafka open-source community. Come learn from McKesson's story, and speed down the road at "Kafka Scale" towards true adversary disruption!
IT1362 - Monitoring Kaiser Permanente's Open Enrollment with Splunk ITSI
(Thursday, October 4, 11-11:45am)
Open Enrollment is a critical time of the year for Kaiser Permanente where new and existing members enroll for the upcoming year's benefits. The Kaiser Permanente IT team needed to improve and up-level their service monitoring for Open Enrollment and decided to leverage Splunk IT Service Intelligence (ITSI) for that strategy. Learn how the Kaiser Permanente IT team worked closely with their business partners to determine key business processes and data sources, ultimately building Splunk ITSI Glass Tables that provided business value in a matter of weeks.
Come join the Splunk and healthcare dialogue at .conf18. We hope to see you in Orlando!
---
Follow all the conversations coming out of #splunkconf18!
----------------------------------------------------
Thanks!
Shirley Golen