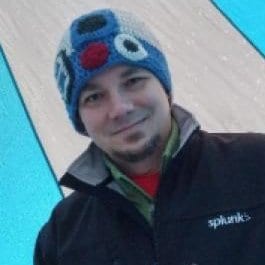 By Jason Hupka August 07, 2020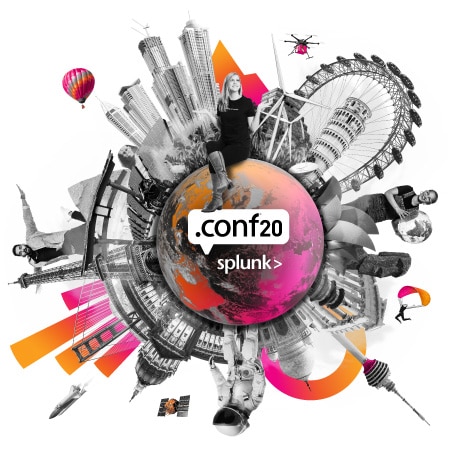 The SplunkTrust is an amazing group of people, and they never cease to inspire me with their contributions to the Splunk community, and the lengths they will go to help others find success with Splunk. The group's thought leadership on Splunk, and most importantly how to integrate Splunk into an IT ecosystem, is unparalleled.
Even though this is the inaugural year for the SplunkTrust track, its roots come from SplunkTrust member Tony Reinke launching Splunk BSides at .conf18 where attendees could view specialized content in the Community Lounge area. Tony, along with SplunkTrust peers Rich Mahlerwein and Clara Merriman, continued this effort for .conf19. Members of the SplunkTrust bring an expertise due to been there, done that, and not just with Splunk. They have a combined decades of experience of best practices for implementing Splunk in the enterprise no matter if your use case is IT operations, security, or observability, and they know how to best integrate Splunk into your ecosystem.
For .conf20, the SplunkTrust track consists of deeply technical sessions submitted and chosen by the members of the SplunkTrust. This is their track, and I'm very proud of the group for the content they are bringing for .conf20. The SplunkTrust track contains seven sessions, and I'd like to highlight three of those to give you an idea of what this track is about.

Session Highlights
TRU1143C: "Splunk > Clara-fication: Job Inspector." Presented by SplunkTrust members Clara Merriman and Martin Müller.
This session will provide you with the background and pro-tips for using the Job Inspector within Splunk. The Job Inspector is an extremely useful tool when troubleshooting and optimizing your SPL and understanding what Splunk is doing under the hood.

TRU1315C: "Administrators Anonymous: Splunk best practices (and useful tricks) I learned the hard way." Presented by Tom Kopchack.
Tom has over six years of experience as a Splunk administrator, architect, and instructor, and was inducted into the SplunkTrust at .conf19. This session will be applicable to any .conf20 attendee looking for pro-tips and mistakes to avoid in their own environment.
TRU1276C: "Splunk Dashboard Journey: Past Present and Future." Presented by SplunkTrust members Niket Nilay and Clara Merriman.
Whether you're new to building dashboards in Splunk, or a seasoned veteran, this session will cover the journey from SimpleXML to more complex dashboard creation mechanisms using CSS extensions, javascript additions, and more to help you create the most appealing visualizations to bring your data to everything. Come see these two dashboarding experts share their experience in creating impactful visualizations.
I am continually humbled by everything the SplunkTrust does for the members of the Splunk community, and the fabulous content they are bringing to .conf20 in the SplunkTrust track is one example of that. Be sure to register for .conf20, and find a fez in one of the SplunkTrust track sessions!
---
Follow all the conversations coming out of #splunkconf20!