Give Splunk's new infrastructure monitoring analytics technology a whirl.
Actionable Insights
Splunk® Enterprise helps deliver operational analytics for end-to-end insights across your entire infrastructure. It provides deep visibility into faults, events, capacity, configurations and the security of your server and network elements, whether in traditional datacenters or distributed cloud infrastructures.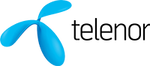 Splunk® at Telenor
Splunk has provided Telenor the visibility and operational insight to keep its IT systems and networks running at peak performance. Telenor is using Splunk Enterprise for troubleshooting, monitoring and security investigations.
Read the Case Study
Enable Data-Driven Insights and Decisions
Prevent Business Outages

Make Informed Decisions

End-to-End Visibility
Prevent Business Outages
Proactively monitor your physical and virtual server infrastructures and associated network elements and gain visibility into performance, configuration, access and faults. Spot bandwidth hogs, performance spikes and high impact events by tracking network data from wireless devices, switches and routers, firewalls, and others, by using SNMP, flow protocols (Netflow, sFlow), syslog, PCAP and API-based transfers.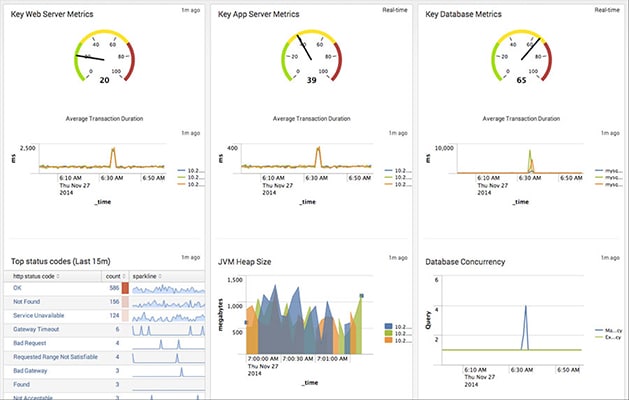 Make Informed Business Decisions
Analyze and optimize costs through server capacity tracking, utilization chargeback and security reporting in real time. Achieve maximum ROI by optimizing your network capacity, identifying latencies, managing bandwidth, and identifying top networking resource consumers and their usage patterns.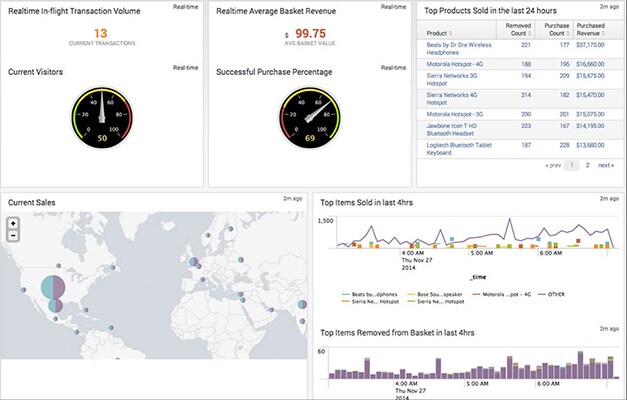 Achieve End-to-End Operational Visibility
Mitigate issues proactively with holistic insights into server performance, faults, events, performance metrics, logs and more. Gain in-depth visibility across multiple technology domains and correlate events across these heterogeneous infrastructure elements for end-to-end insights.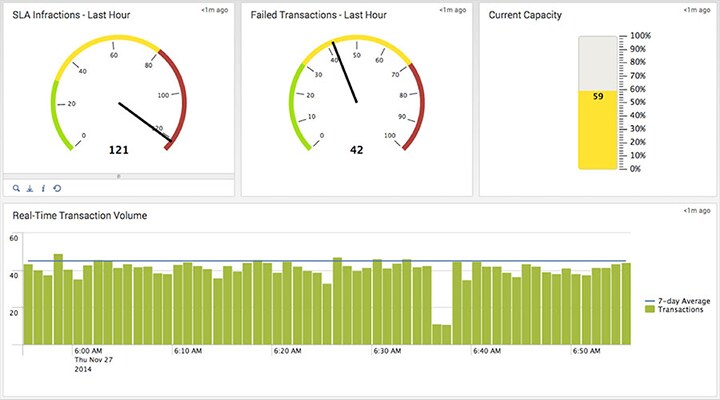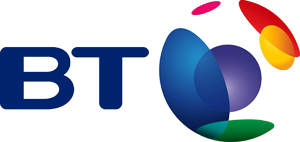 "Splunk gives our customer service, NOC staff and network engineers comprehensive real-time event data
for incident response, chronic problem identification and optimization."

-Dave McCallum, Network Platform Architect, BT Design
Related Apps
Splunk App for Stream
Enhance operational intelligence with the capture of real-time streaming wire data, without instrumentation.
Learn More
Arista Network Telemetry for Splunk
Visualize network telemetry data from Arista switches for visibility into application performance and network events.
Get the App
Cisco ACI for Splunk Enterprise
Gain real-time central visibility and proactively monitor the various elements of Cisco ACI deployments.
Get the App
Ask a Network Monitoring Expert
Need help with your environment and requirements? Send us your questions and we will get back to you as soon as possible.
If you need immediate assistance, check out our community forum, Splunk Answers.
Contact Us