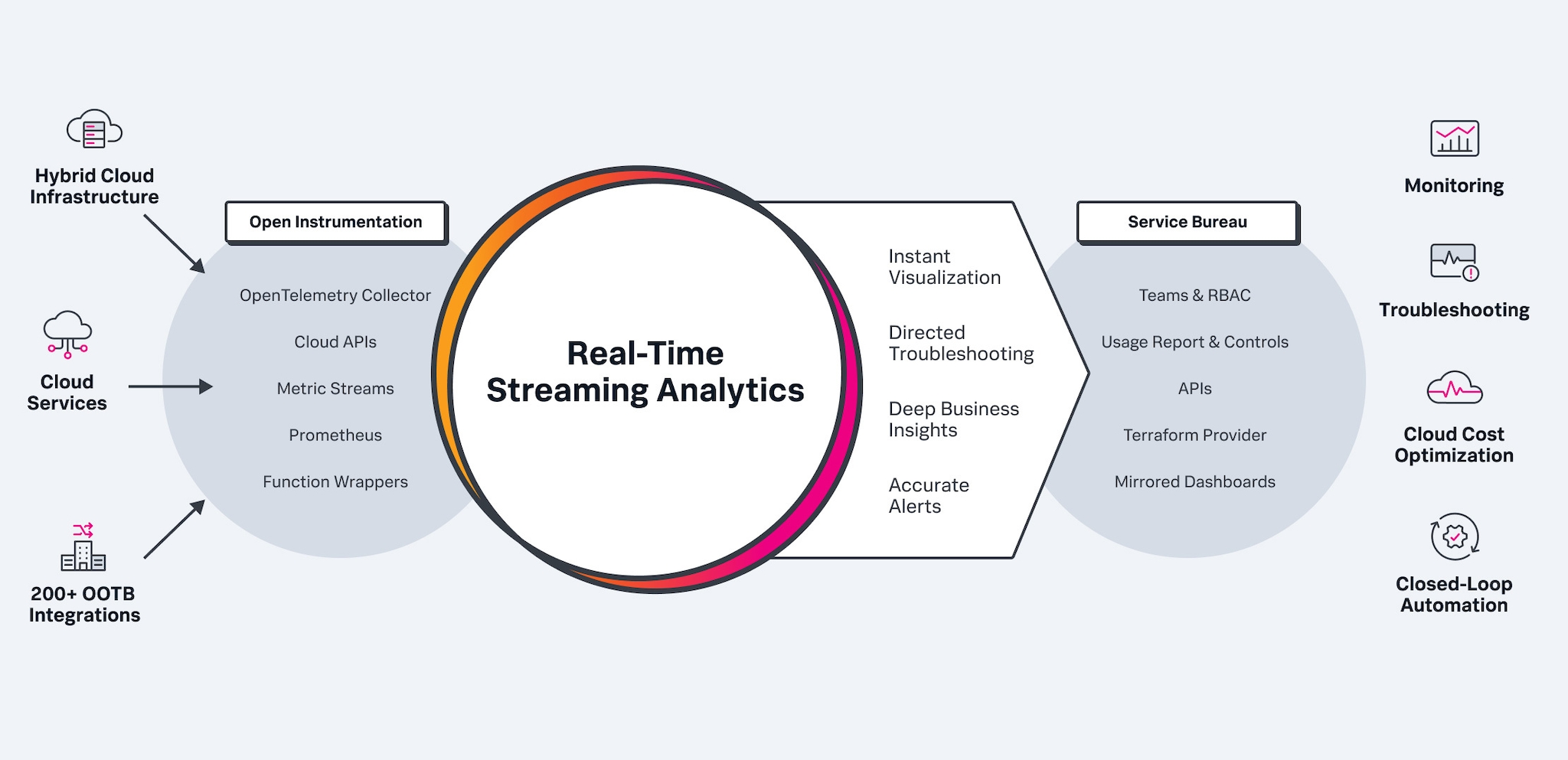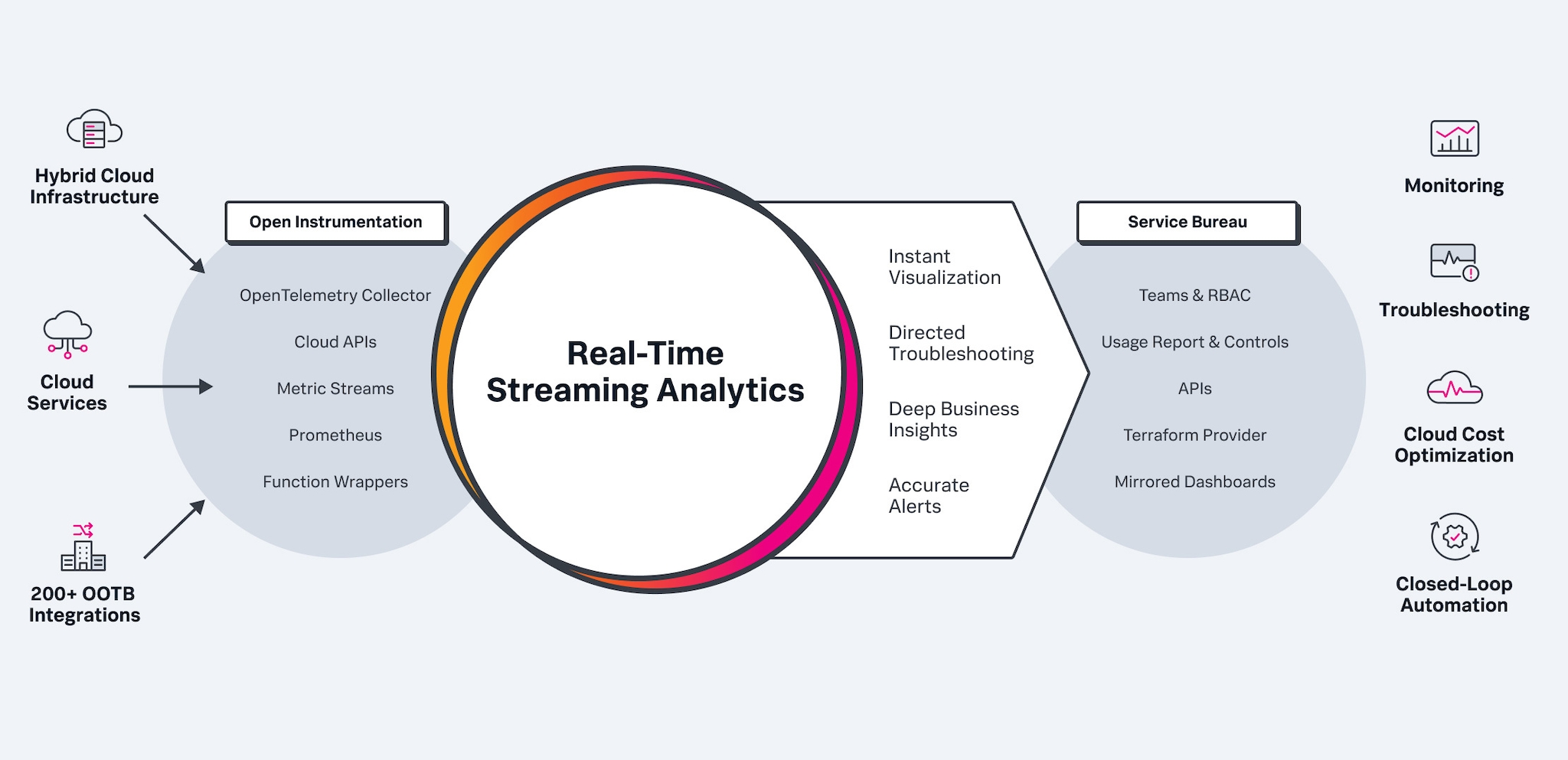 Real-Time Actionable Alerts
Act before infrastructure performance affects end-user experience. With built-in data science, Splunk instantly and accurately alerts on dynamic thresholds, multiple conditions and complex rules to eliminate alert storms and dramatically reduce mean-time-to-detect.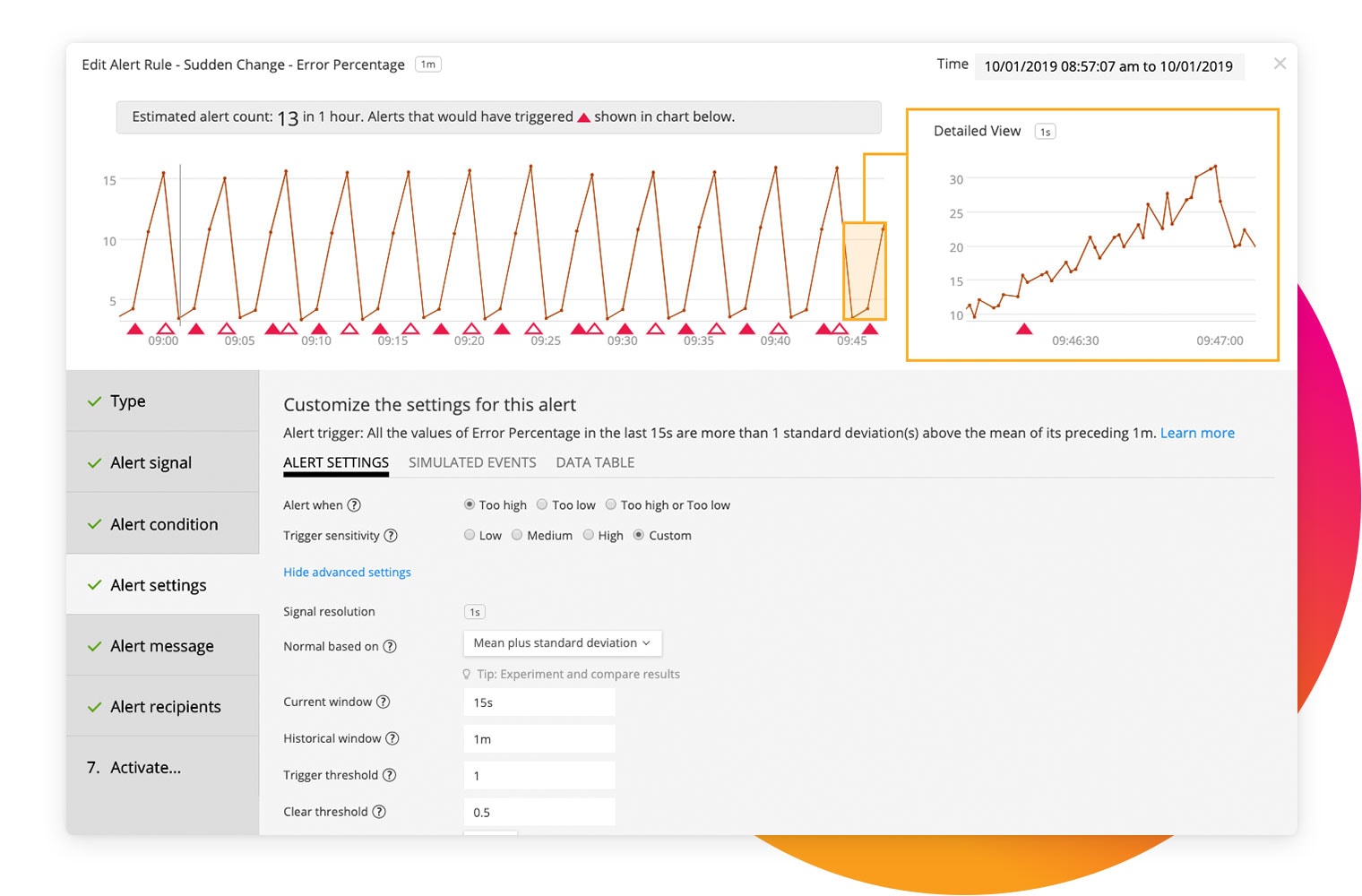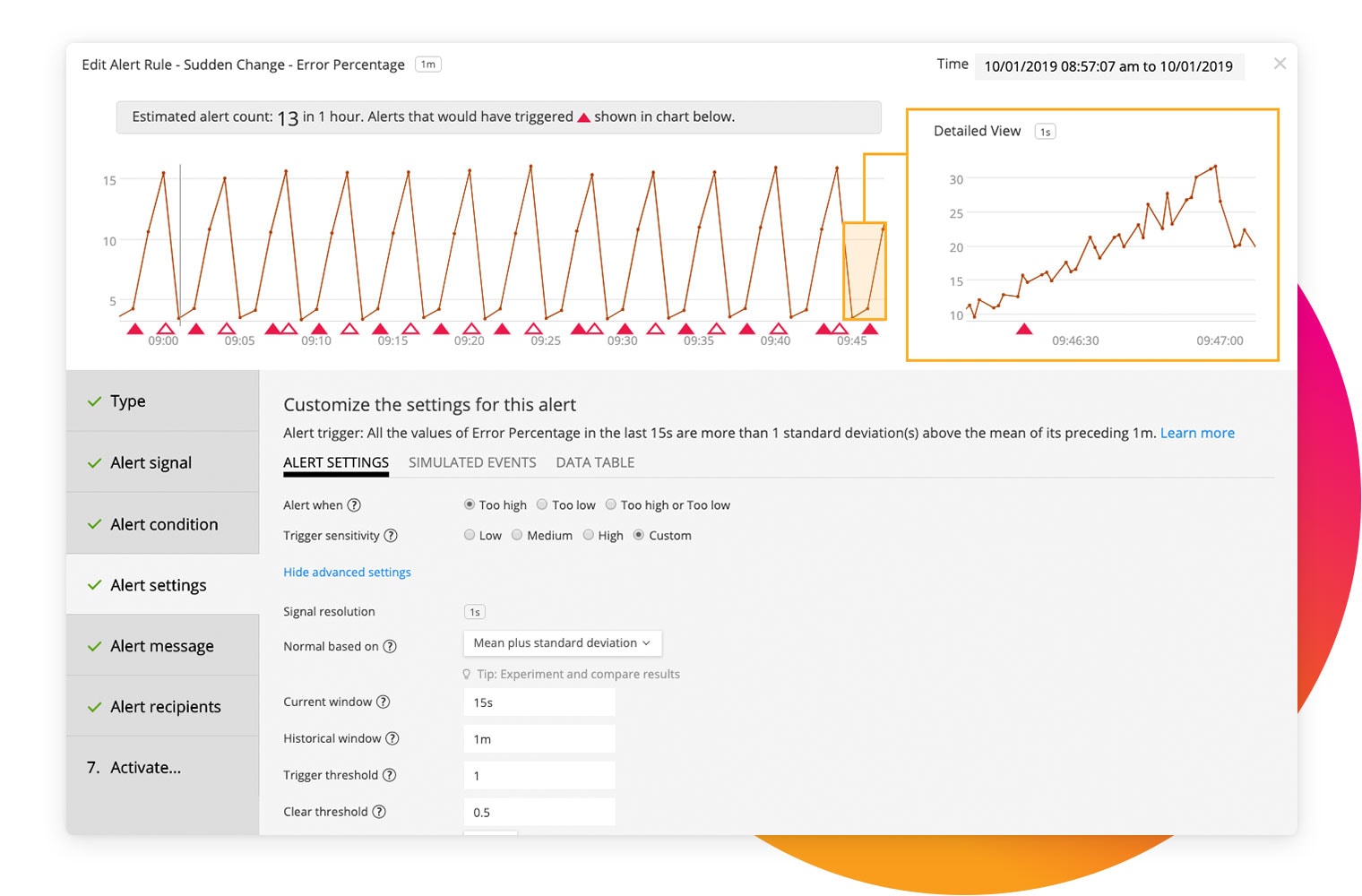 Scale With Confidence
Analyze performance across hundreds of thousands of ephemeral components, multiple deployment environments, application versions and billions of events. Achieve DevOps agility with monitoring-as-code. Drive closed-loop automation such as auto-scaling to ensure a flawless end-user experience.