use case
Server Monitoring Software and Tools
Downtime can be costly. Get to the source of the problem before your servers fail. Splunk software provides deep visibility into your server activity and the security of your server elements, whether in traditional datacenters or distributed cloud infrastructures.

Webinar - Intro to Splunk Insights for Infrastructure
Server and infrastructure monitoring by Splunk, because nobody likes a slow server
Monitor physical and virtual server infrastructures proactively and spot issues before they become outages
Why Splunk for Server Monitoring?
Use Splunk for server monitoring to spot trends in performance before they become serious problems that directly cause downtime.

Legacy tools are often a motley crew that operate in silos. Splunk® software goes beyond silos and gives you a way to quickly transition from monitoring to troubleshooting without "context switching."

Too often IT teams are busy dealing with tools rather than working on more strategic projects. No longer. Splunk frees you from managing a random assortment of monitoring tools so you can spend your time doing the more impactful work you love.

PRODUCT CAPABILITIES
Enjoy seamless infrastructure and server monitoring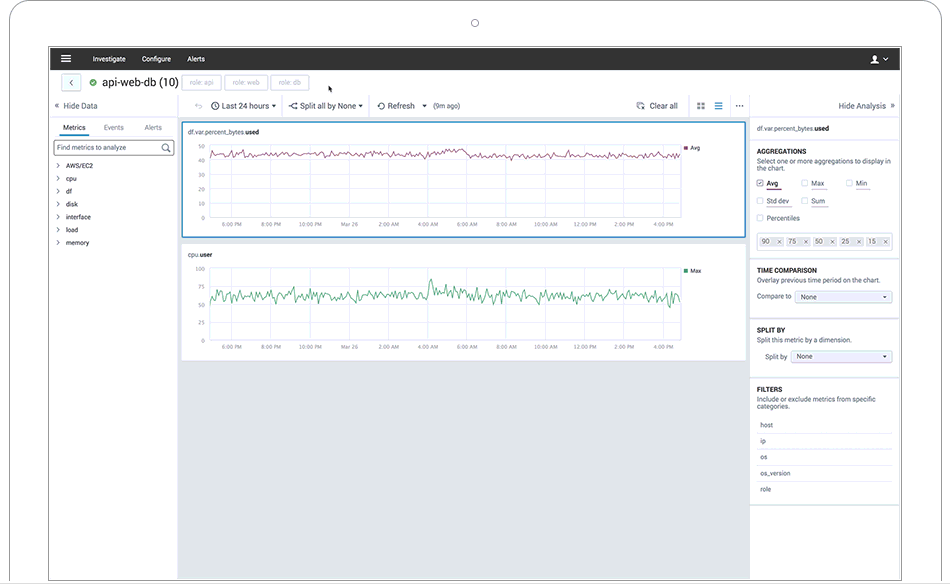 A Unified Experience
Metrics and Logs in One Place
Metrics, like CPU usage, are great for monitoring. Logs are great for troubleshooting. Combining the two lets you determine trends and current statuses, and immediately conduct an investigation to assess the root cause of a problem.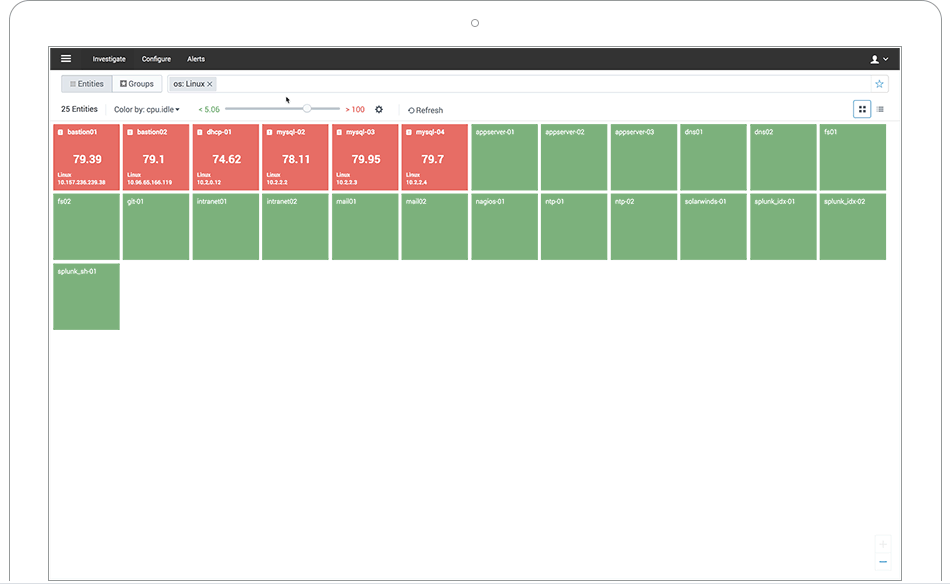 Spot Trends in Seconds
Spot Analytics Trends in Seconds
Make root-cause analysis faster using lightning-fast dashboards and alerts to identify trends and perform investigations.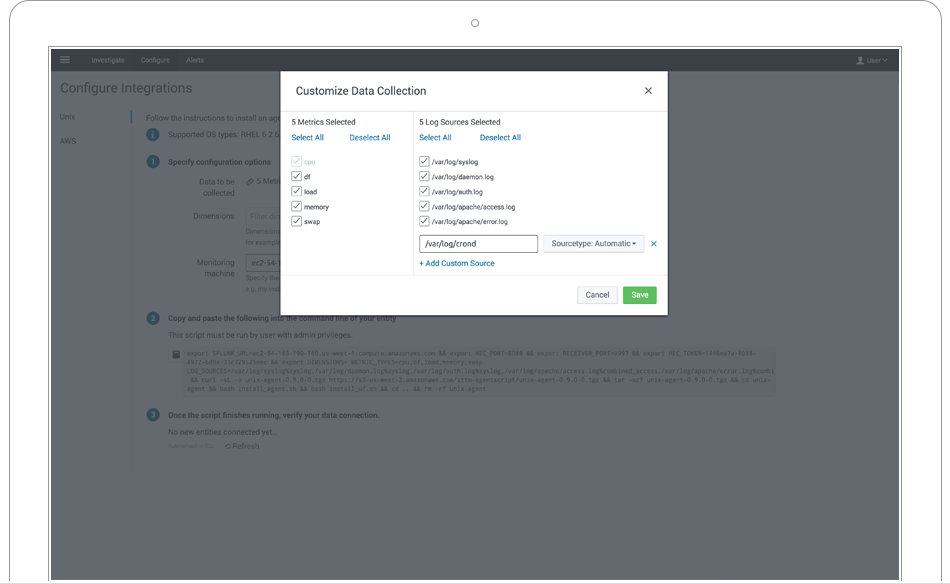 Rapid Time to Insight that Scales
Start Seeing Results in Minutes
Deploy agents quickly and start seeing results in minutes with Splunk Insights for Infrastructure. Then, when you're ready to expand, you can grow into Splunk® Enterprise for additional use cases spanning teams or managing large environments. Or take it from infrastructure to service monitoring with Splunk IT Service Intelligence.
splunkbase
Related Apps
Splunk apps for server monitoring provide deep visibility into faults, events, capacity, configurations and the security of your server environments. Splunkbase has 1000+ apps and add-ons from Splunk, our partners and our community. Find an app or add-on for most data sources and user needs.

Financial Services
Your IT environment is complex and your customers are demanding. Give them what they want.
Bank on Machine Data

Healthcare
Your IT systems enable the HIE platform. Analyze them to see what's going on.
Boost IT Health

Public Sector
Your citizens and government employees expect better services.
Find Out How to Deliver