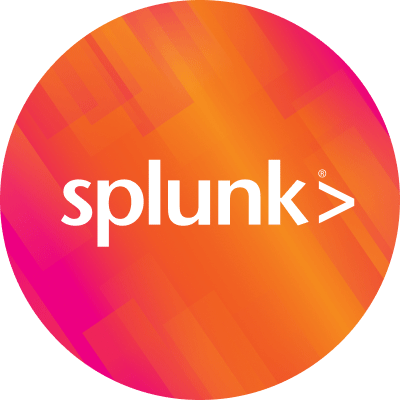 By Splunk March 16, 2011
Last week was almost unreal to me. As I sat in the lobby typing this and waiting for the next meeting, I noticed I had a small cut in my little toe, a cough that wouldn't go away since 2 weeks ago and a pimple right in the middle of my nose. Pimple – déjà vu. Probably I was too stress, or perhaps this is due to the lack of sleep or most likely the reason is because I am still young. They say only young people have pimples.
I was in Tokyo for the entire of last week, and on the 11th March when the massive quake struck, I was commuting on the train to our partner's office. That day started great and we had a great POC in the morning followed by that meeting to be held at 3pm.
I was running late for that 3pm meeting, and I know it is a bad idea to be late in Japan. At precisely 2:46pm, the train I was commuting on jolted to a stop and I was exasperated. Announcements soon came in Japanese language, and I have no idea what it was trying to describe. Commuters looked absolutely normal – one lady continued to read her novel, while others continued to look at the screens of their phones.
As I sat there stonily, the quake hit the train. At first it felt like someone was rocking the train gently, and seconds passed before the train felt like it was out in the open sea and we were rocking violently for several seconds.
This is bad I thought. In retrospect, this is very bad. I tried to call our partner, telling him I will be late for the meeting. Both phones that I had with me weren't working – the phone system was completely down, and remained unavailable till 24 hours later. The train managed to pull itself to the next train station and service was halted. The time is now 3:18pm, and I was late. With 2 more train stations to go, I decided to walk ½ mile to the partner's office.
Throughout this time, I had thought that the quake was mild, similar to the ones that I had experienced during the past few days. The meeting went on, amidst strong aftershocks and we finally finished the meeting at 7pm. If I had known the severity of this quake, I would have canceled the meeting and requested my partners to contact their families and relatives to ensure everyone is fine.
I started my long 3.5 hours walk back to my hotel from the partner's office. Train services were closed for the day, and I didn't really want to spend the night outside. Throughout the walk, I noticed a sense of serenity and calmness in the air. People were queuing up orderly to make phone calls, others sat in the train stations patiently in the hope that train services will start again. There was massive congestion on the roads, but there was no blaring of horns or anything of that sort. However, many shops such as Starbucks and MacDonalds remain closed, and whatever remains open has most of their shelves empty of food.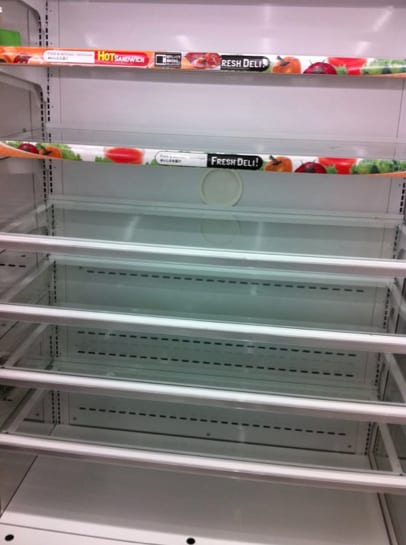 On this bombshell, I have to sidetrack a bit to mention that our partner Netis based off in China has just created an Earthquake Monitoring tool for Splunk. Live feeds were taken in from http://earthquake.usgs.gov using RSS, and the Google Maps App as well as a RSS parser was used to parse the relevant information such as Longitude and Latitude.
This is how the logs look like:
Wed, 16 Mar 2011 04:13:27 +0000 title="6 – NEAR THE EAST COAST OF HONSHU, JAPAN"
link=http://earthquake.usgs.gov/eqcenter/shakemap/global/shake/c00023zp/
description width="100″ align="left" hspace="10″ />

Date: Wed, 16 Mar 2011 03:52:05 UTC
Lat/Lon: 35.7951/140.803
Depth: 25

"Tue, 15 Mar 2011 20:44:04 +0000 title="5.7 – NEAR THE EAST COAST OF HONSHU, JAPAN"
link=http://earthquake.usgs.gov/eqcenter/shakemap/global/shake/c00023qk/
description width="100″ align="left" hspace="10″ />

Date: Tue, 15 Mar 2011 20:30:00 UTC
Lat/Lon: 35.2518/141.193
Depth: 23.8
Field extractions were performed.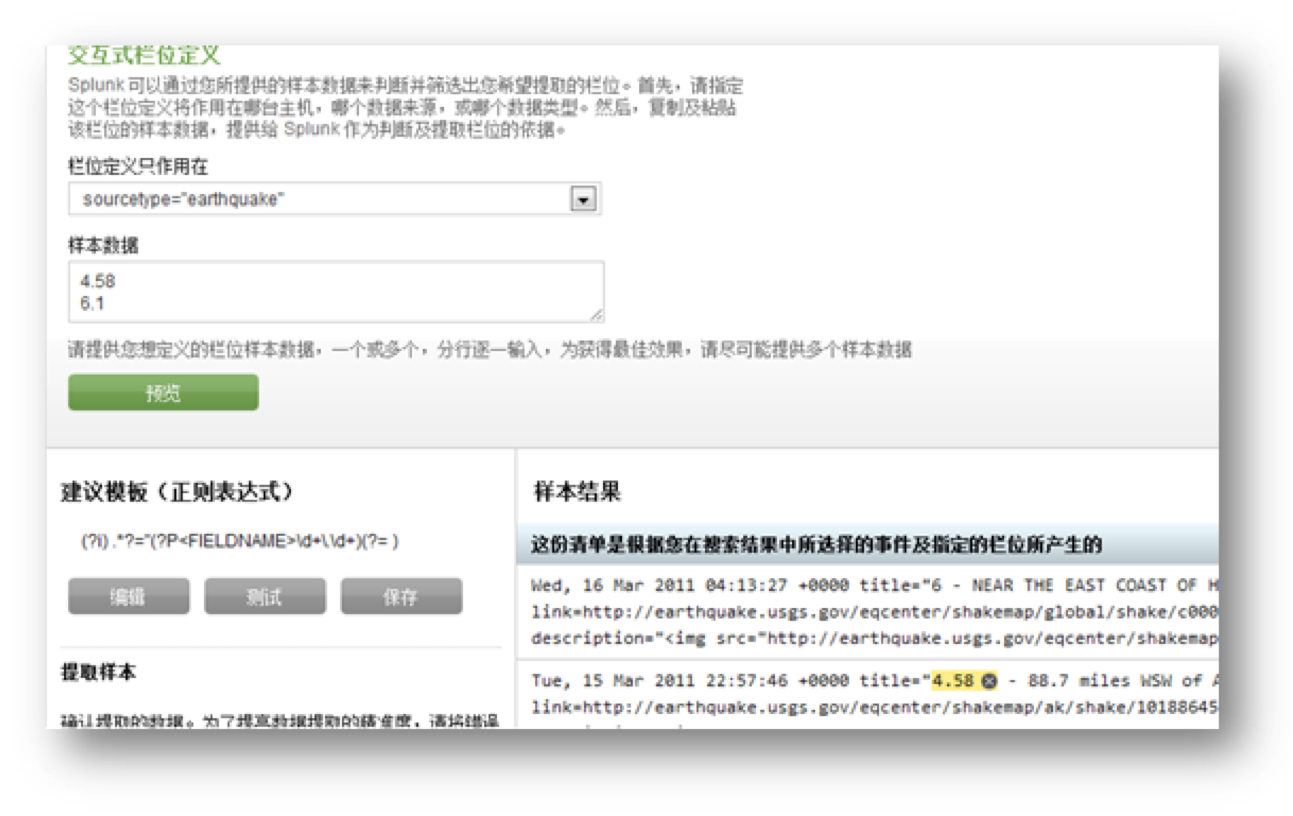 Quakes > 5.0 around the world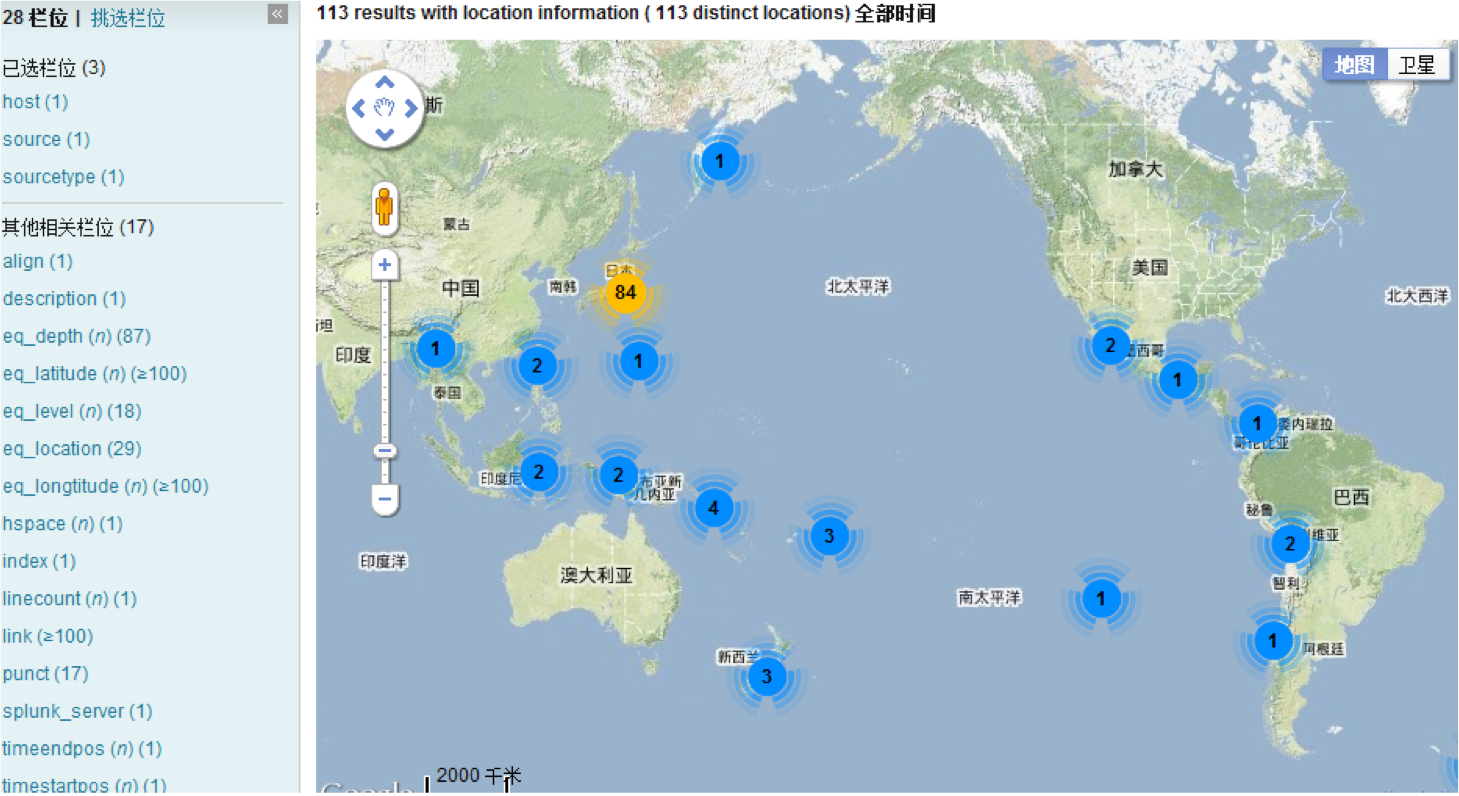 Quakes in Japan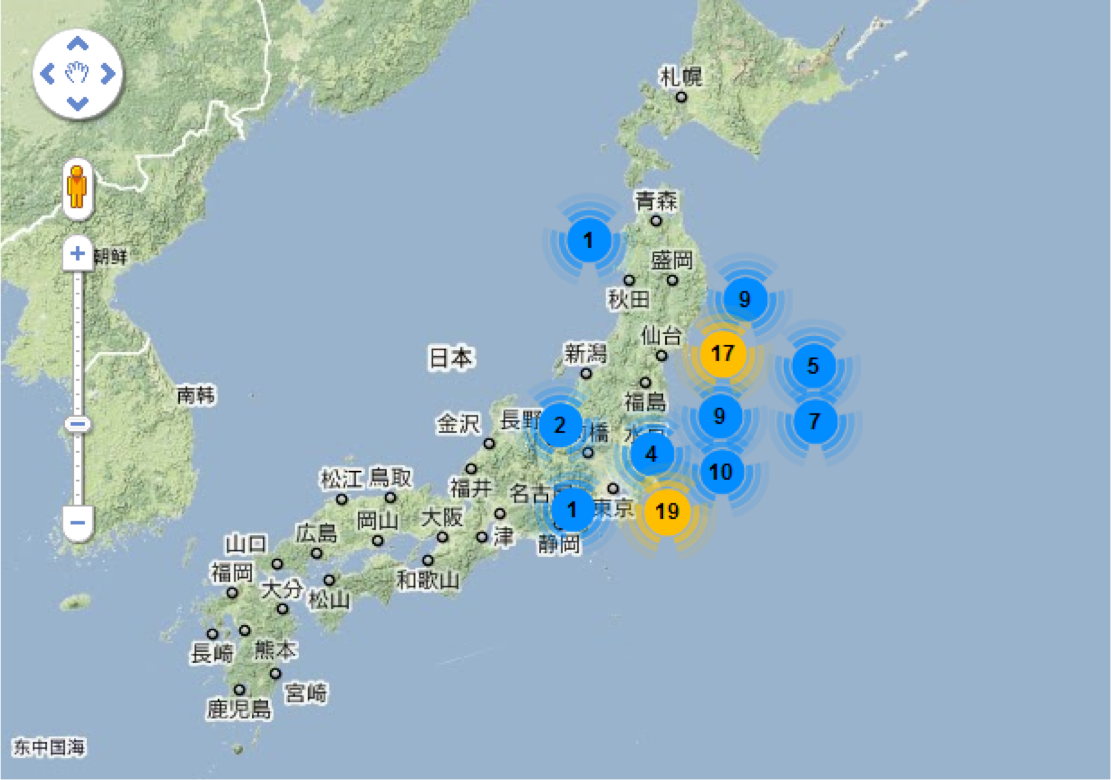 Timechart of the Quakes over Time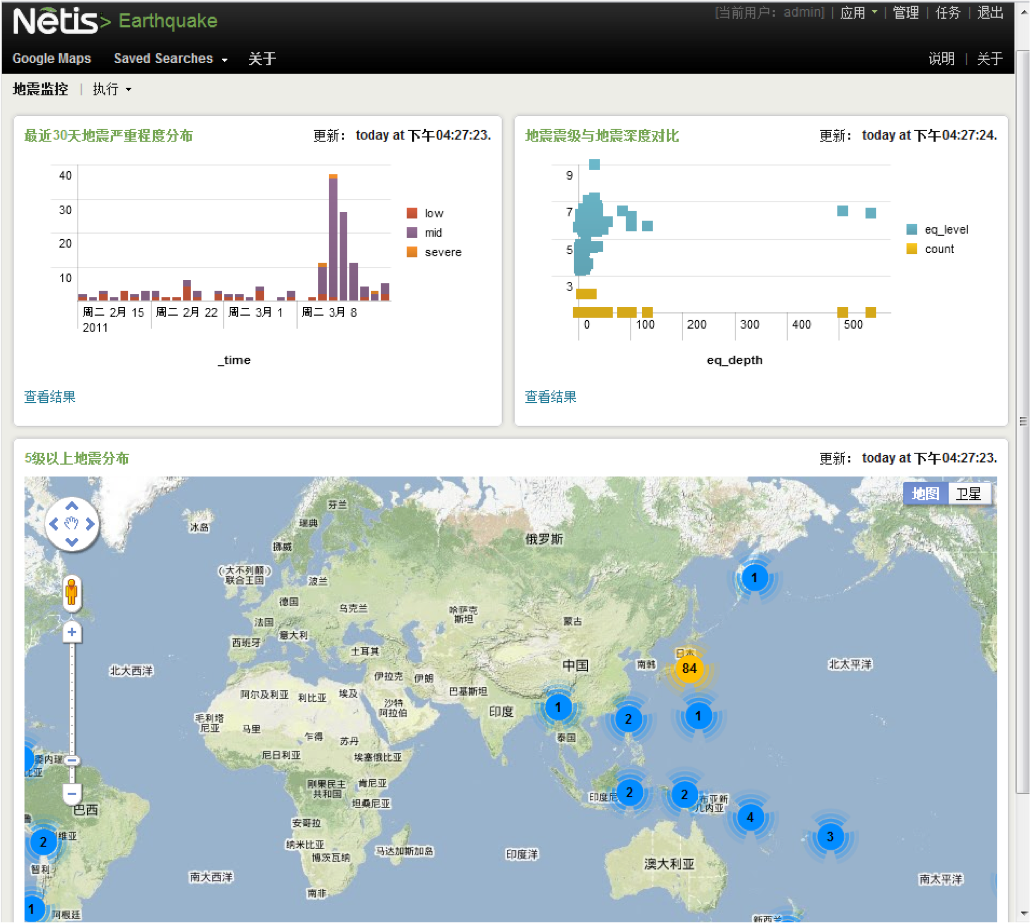 On this note, our prayers are with the people in Japan, and god bless.
----------------------------------------------------
Thanks!
Tat-Wee