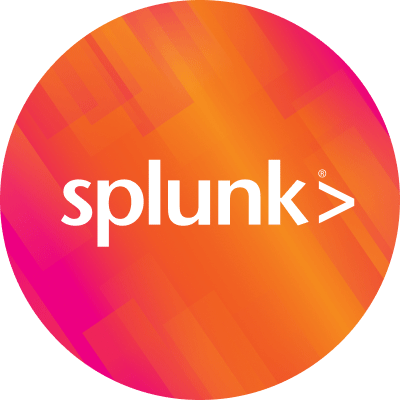 By Splunk September 22, 2020
At Splunk, we've always been proud of our strong Million Data Points culture, and over the last year, we've found new ways to elevate women employees and help them thrive. I'm pleased that our ongoing efforts have once again been recognized by Fortune Magazine, which has placed Splunk on its list of Best Workplaces for Women.
This is our second year in a row on the list, but our workplace looks very different than it did a year ago. A global pandemic compelled us to adopt a company-wide remote work environment, while social justice issues and environmental disasters have created a greater need for community and support. Yet despite these challenges, we continue to adapt to our changing world to ensure that all women feel safe, equally valued, and able to bring their authentic selves to work. Here are a few of the ways this accolade reflects our culture of diversity, equity and inclusion.
An Upward Trajectory
At Splunk, we regularly see and hear from the many women in powerful leadership positions, including Susan St. Ledger, our president of worldwide field operations; Kristen Robinson, our chief people officer; Carrie Palin, our chief marketing officer, and many more women in vice president and director roles.
According to data from our first Diversity Annual Report, released in May 2020, representation of people identifying as women occupies an ever larger portion of the overall workforce at Splunk. In 2019, women constituted 27.7% of the total workforce, representing a steady climb from 25.3% in 2017 and 27% in 2018.
In addition to increasing overall representation, Splunk women are also taking on elevated positions. In leadership roles, our global workforce representation of women rose to 26.9%, up from last year's 25.1%, while representation of women in management positions jumped to 28.6% from 25.7%.
The steady increase of women — and women leaders — in the Splunk workforce is the result of strategic recruitment and retention efforts to build out diversity. As the Data-to-Everything(™) company, it's on us to use data to hold ourselves accountable, to know where we are strong and to identify where we can do better. And while we still have further to go to fully achieve our diversity goals, it's encouraging to see our hard work pay off.

A More Inclusive Community
Our inclusive culture is beautifully sustained and nurtured through our network of nine Employee Resource Groups (ERGs), which provide a voice, support and community for women and underrepresented groups. And with around 600 members, our Womxn+@Splunk ERG is the largest and one of the most active at Splunk. The ERG helps empower members by creating opportunities for conversation and building a diverse community through events, career development and industry thought leadership.
Earlier this year, the group wanted to be even more inclusive of the diverse community it represented and adopted its current name — Womxn+ — to be more intersectional. The + in Womxn+ not only encompasses cis women, but also trans and non-binary folks. The x in Womxn+ also extends inclusion to women of color, and indicates that women are their own free and independent agents, while the "plus" also expands inclusivity to allies and others.


Listening to Learn
The conversation around inclusivity for women at Splunk is a work in progress. We recently held a series of executive listening sessions, in which our ERG members spoke openly to leadership about their lived experience and the issues that were most important to them — the beginning of what will be an ongoing dialogue. Some of their biggest challenges included balancing their work and professional life with mounting family responsibilities — caring for young children or learning to homeschool them in a new, virtual environment. And it was inspiring to see that leadership not only listened, but took their feedback to heart.
We know that younger generations of talent are increasingly drawn to organizations that are serious about racial equity and social justice — and they're right to be. We must continually hold ourselves to a higher standard. As the mother of two young girls, I hope that the workforce they enter is one in which we won't need Chief DEI officers — that equity and inclusion will simply be the way we all do business. Until then, I'm preparing for the next steps on the journey to create a more equitable world for them and all women at Splunk.
----------------------------------------------------
Thanks!
Suzanne McGovern