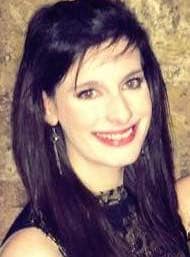 By Helen O'Keeffe May 07, 2020
Welcome to our 'Meet the Splunktern' blog series. In this installment, I caught up with SE intern Serena Patel to hear about her experience throughout her internship at Splunk.
Hi Serena! Tell us about yourself!
I'm studying towards a BEng in Engineering Management at Loughborough University, and I'm currently on my placement year as a Presales Engineering intern at Splunk. Some of my hobbies include swimming and playing tennis….but I'm also known for being a bit of a foodie!
What motivated you to apply for an internship at Splunk?
Before applying, I wasn't familiar with Splunk. It was only after receiving a message on Linkedin about a Presales Engineering internship that I started my research.
After browsing the website, I was hooked - particularly with the customer use cases! Splunk is used in organisations across numerous verticals, and I knew this would be a great company to start building my knowledge of the industry and a foundation for me to grow.
From tying the laces on my ASICS trainers (who use Splunk for their design and manufacturing processes as well as security) before heading to the gym where I Shazam a good song I hear playing (who use Splunk for real-time business insights), and even to ordering my Domino's pizza (who use Splunk for business analytics, IT operations and security) show only a FEW of the really cool ways Splunk is used in organisations and products I interact with every day.
Splunk is also known for being one of the greatest places to work whilst actively empowering employees to embrace their five key values. Giving employees the opportunity to give back with Splunk for Good as well as creating support groups for diversity and inclusion such as women in technology, really did solidify my decision that it was an opportunity I couldn't miss!
As I already had an idea of what a Presales Engineer did, I was excited with the idea of getting hands-on with the product and developing not only my technical skills but also soft skills that I can use in all different aspects of my life.
What kind of experience have you gained from your internship?
A LOT! Throughout the last 9 months at Splunk, I can only describe my experience as being a whirlwind. Working with the Commercial Sales Engineering team to develop my communication and presentation skills and learning as much as I can about Splunk and the product means I can now work with sales representatives, speak to customers, run demos, lead webinars (such as Splunk 4 Rookies), as well as generally support my colleagues.
I've also been privileged enough to get involved in numerous events from helping at Splunk Live! London to Gartner events, not to mention working with younger students to promote and inspire careers in technology.
Having been given the opportunity to undertake numerous forms of training and enablement has provided me with extensive knowledge and understanding about the Software Sales Industry and working life that I can only take forward as I finish my degree and consider my future career, especially after coming straight from university. Being in an environment with colleagues who support one another through our roles and work together to engage and satisfy our customers has really proved an invaluable experience.
What has been your favourite moment at Splunk so far?
I definitely couldn't come up with one particular moment! If I had to choose, I'd say the opportunity to lead and work on a real opportunity with a customer has been fantastic. Additionally, as Splunk has a fantastic culture with so many different events and experiences (not to mention the fun games around the office) I have managed to interact with individuals from various departments and build friendships that I can take forward.
What is the coolest project you're working on?
One of the coolest projects I've been engaged in has been around the "Splunk4Rookies" workshops that are delivered by the Sales Engineering team. I'm working on some reporting to help the Marketing, Sales, and Sales Engineering teams get insight into the different workshops. This is to ensure everyone can make the best decisions on how to deliver the sessions and make it most valuable to everyone participating. This project has really shown me the value of using data to make decisions and left me confident that I'm delivering something that can be used within the organisation on a regular basis!
Sounds like we've been keeping you busy! What's your favourite snack in the kitchen?
After some much-needed deliberation, as honestly there are a lot to choose from, I'd have to say the Oreos (although a Twix always hits the spot as well ;)) - if you spot them you better be quick, everyone loves the snacks!
Tell us about your experience of working from home.
When I first found out that we would have to start working from home, I was absolutely dreading it! I'd been having a blast in the office every day and really didn't like the idea of working remotely. As I started to re-create my desk from the comfort of my room, and I began getting into a routine - the idea grew on me. My team and I, who were mostly office-based started using tools like Zoom, Google Drive and Slack to remotely collaborate a lot more. By keeping up those communication channels it really felt like I was engaging as much as I was in the office! Using our cameras during all of our meetings felt much more like we were discussing things face to face and throwing in time to socialise really helped to break up the day. As time has passed I've managed to adjust to the new way we're working and have created a new routine to really help be proactive and make sure I'm provisioning enough time for my work but also dedicating out that much needed time to relax and keep up my other hobbies.
Thank you Serena for taking the time to share your experience!
---
Our internship program (the "Splunktern Program") is a 3 month, 6 month or 12 month program where interns get real-world, hands-on experience working with teams on exciting projects. We live by a "work hard, play hard" mentality so not only are Splunkterns challenged with working on awesome projects, Splunkterns also participate in really fun social events and endless networking opportunities!
To learn more about a day in the life of a Splunktern and to hear about some of the cool projects that our interns have worked on in the past, please check-out our University Blog series.
Thanks for reading!
Helen