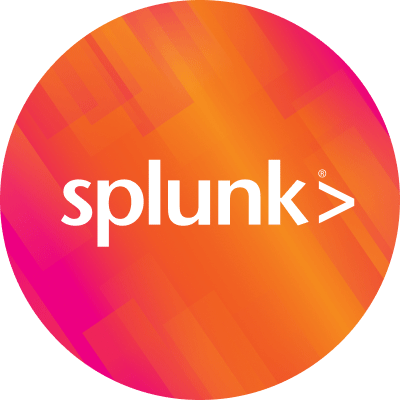 By Splunk April 16, 2020
In our series "Meet the Splunker," we introduce you to team members at Splunk who have been recognized for consistently demonstrating our corporate values. Today, we sit down with Irene Lai, Splunk's Senior Marketing Communications Manager of APAC who was recently recognized as being a Splunker who most represents our corporate value of "Passionate." Join us as she shares with us why she decided to join Splunk and why her work here is so meaningful!
Can you tell us a little about yourself?
I'm Irene, Splunk's Senior Marketing Communications Manager of APAC, based in Hong Kong and travelling around the region. I joined Splunk in March 2017, just celebrated my third anniversary.
What is your current role at Splunk? What does a typical day look like for you?
Wearing multiple hats, I handle all PR/comms and customer success stories in APAC. From developing strategies, planning to execution, I'm responsible for scaling the brand awareness across the region through thought leadership, executive communications and customer storytelling.
Everyday is packed with excitement. I work closely with teams in different time zones (U.S. and APAC in particular), along with cross-functional stakeholders at all levels including corporate communications, field marketing, executives, Area VPs, sales, sales engineers, channels, etc. — and I'm managing several agencies for PR.
Usually I start taking calls with the U.S. team early in the morning, then go back to the office to continue my work. Throughout the day, I need to communicate with internal and external parties to execute the PR and customer reference activities for various markets, which involves lots of coordination and collaboration.
Why did you decide to join Splunk?
I've been working in B2B tech for ages. I first started my career at international PR firms, then moved in-house taking regional external and internal communications roles at Oracle, Motorola, etc.. B2B tech is still my favorite area as it moves so fast, new technologies come up everyday, and people in tech tend to be fast-paced. I always feel that there's so much to learn and time is never enough.
Big data is no doubt the hottest topic in recent years, and Splunk is well-known as a thought leader in this arena, so I was attracted to the company instantly.
I like building things from scratch, which gives me a lot of satisfaction. Knowing this APAC communications role was a new position, I applied without hesitation.
In the past three years, I have had opportunities to work with executives and teams across functions and regions, who have been given me great support and encouragement. Every one of them is driving my passion! My decision to join Splunk has proven correct.
What project are you most proud of since you started working at Splunk?
What I'm most proud of (and most grateful for) is initiating all things PR and customer reference for APAC as a one man band, with amazing support from the best global PR/ Marketing team and executives that I've ever worked with.
To highlight a few, I've:
Kick-started the PR programs in China and Japan, ramped up the PR momentum in ANZ and significantly increased the media coverage across the markets
Supported 7 APAC media at .conf19, completed 30 executive briefings in 3 days
Completed 20+ customer success stories of various verticals and use cases so far — more to come!
Led the thought leadership and executive profiling programs at global events such as World Economic Forum and RSA, generating series of positive coverage

What are your hobbies? Or what can we find you doing outside of work?
Travelling to places I've never visited and talking to people there, cooking/eating, yoga, skiing, hiking, photography, pottery making, painting, learning new things... I never feel bored =)
Get to know more about Irene from her team's words below!

"Irene brings her Splunk passion to everything she does, a great example did an amazing job leading the PR efforts recently at both the World Economic Forum, and Singapore RSA events, never letting her lack of credentials for the events get in the way of support our Exec's in their activities, working tirelessly always with a smile on her face she brought passion that resonated in both the outcomes from the media activity but in the more broader events."
If you'd like to join us, check out Splunk Marketing Jobs or visit Splunk Careers to learn more about bringing your passion to Splunk.
----------------------------------------------------
Thanks!
Grant Bassett