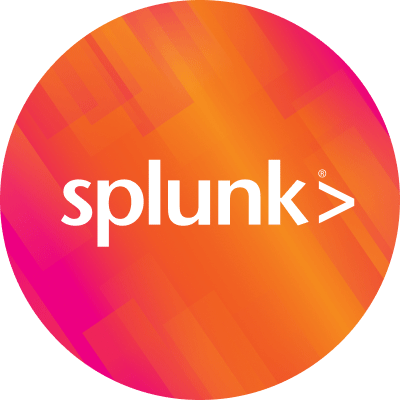 By Splunk October 18, 2019
UPDATED 6/21/2020: Splunk Business Flow is no longer available for purchase as of June 20, 2020. Customers who have already purchased Business Flow will continue to have support and maintenance per standard support terms for the remainder of contractual commitments.
---
Do you have a business process whose conversion rates and completion rates could be optimized? This blog is part of a three-part series on how Splunk Business Flow can help you continuously improve with business process analytics.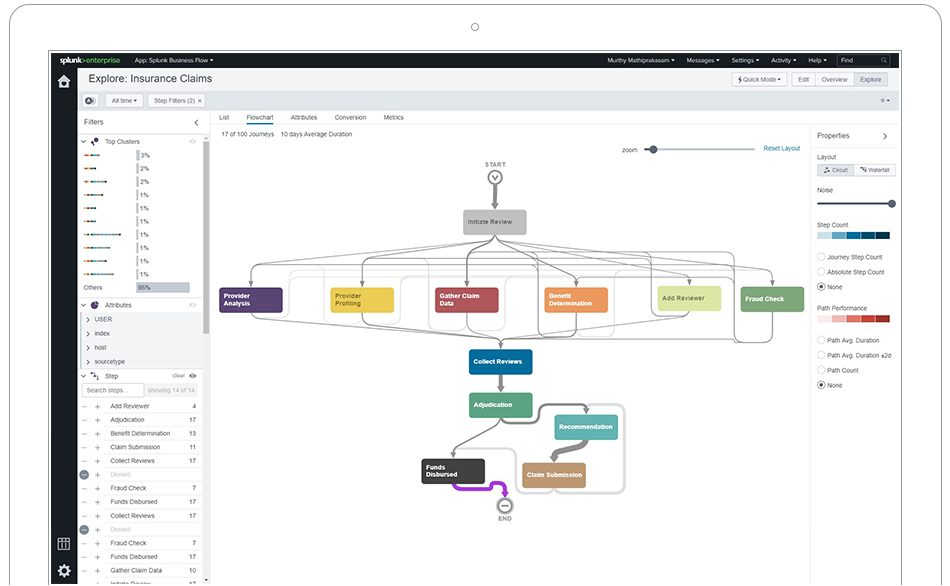 For those of you who don't know, Splunk Business Flow is Splunk's process mining solution empowering you to interactively discover and investigate any business process. Since it's just a premium app that works directly on top of Splunk Enterprise or Splunk Cloud, Splunk Business Flow is able to exploit all of the speed and flexibility of Splunk's real-time data platform to shine a light on high-volume, high-value digital processes that would be impossible to analyze thoroughly through manual means.
My first part focused on how Splunk Business Flow can help you with process discovery, while part two focused on how Splunk Business Flow can help you drive greater process efficiency. But even the most efficient and well-behaved processes can still suffer from very poor completion rates or conversion rates..
In addition to the demand we've been seeing for Splunk Business Flow from process improvement/engineering/optimization leaders, there's a broader community of business operations stakeholders who've been interested in Splunk Business Flow as well. In some cases, business operations stakeholders literally have titles like finance operations, marketing operations, sales operations, etc. In other cases, the stakeholder has a broader set of responsibilities that subsumes operational roles, like product management or customer experience. In any case, this persona is someone who doesn't just care that their processes are working quickly and in the proper sequence, but also that they are actually effective at doing what they're supposed to be doing as well.
Splunk Business Flow is the perfect process mining solution for business operations leaders. Since all of the metrics in Splunk Business Flow are completely derived from your actual process, there's no subjective bias or approximations affecting your analysis. So if even just 1 or 2 percent of the instances of customers, orders, etc are not completing the process, Splunk Business Flow can easily identify that. Not only can you visually inspect incomplete sequences, you can dig into which exact steps face the greater fallout with just a handful of clicks. You can even compare two cohorts of process instances to see if perhaps one region or other sub-category of instances is completing more effectively than another. All of this is done without any SPL code, letting you quickly investigate where potential fallout may be occurring to drive efforts to continuously improve the process.
The concepts behind conversion rate optimization and process effectiveness are nothing new. Any organization whose revenue depends upon processes being completed effectively invests in understanding this fallout already. Whether it's an e-commerce or telecommunications provider looking to optimize its checkout and onboarding processes, a financial services organization looking to optimize its loan or insurance application process, or a healthcare organization looking to ensure that therapy is delivered completely for an optimal patient experience, there are many examples of high-value, high-volume processes whose effectiveness is critical.
Splunk customers have been driving greater effectiveness in their high-volume, high-value business processes even before the release of Splunk Business Flow. Tons of organizations like Domino's Pizza and Progressive Insurance are already using Splunk to eliminate fallout and deliver an improved customer experience. Now with Splunk Business Flow, organizations can get a purpose-built, easy-to-use exploration interface that makes identifying opportunities for greater process effectiveness easier than ever before.
Learn more about Splunk's solutions for business analytics and register for .conf19 now to see how some of the most innovative customers are improving their own processes and business operations.
---
Follow all the conversations coming out of #splunkconf19!
Tune in to the livestream at 9am PT on Tuesday, Oct. 22, and Wednesday, Oct. 23, to watch the Day 1 and Day 2 keynotes.
----------------------------------------------------
Thanks!
Murthy Mathiprakasam