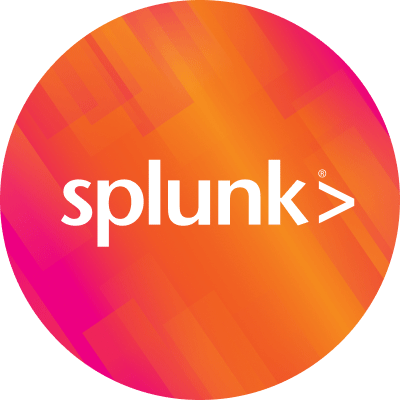 By Splunk January 13, 2020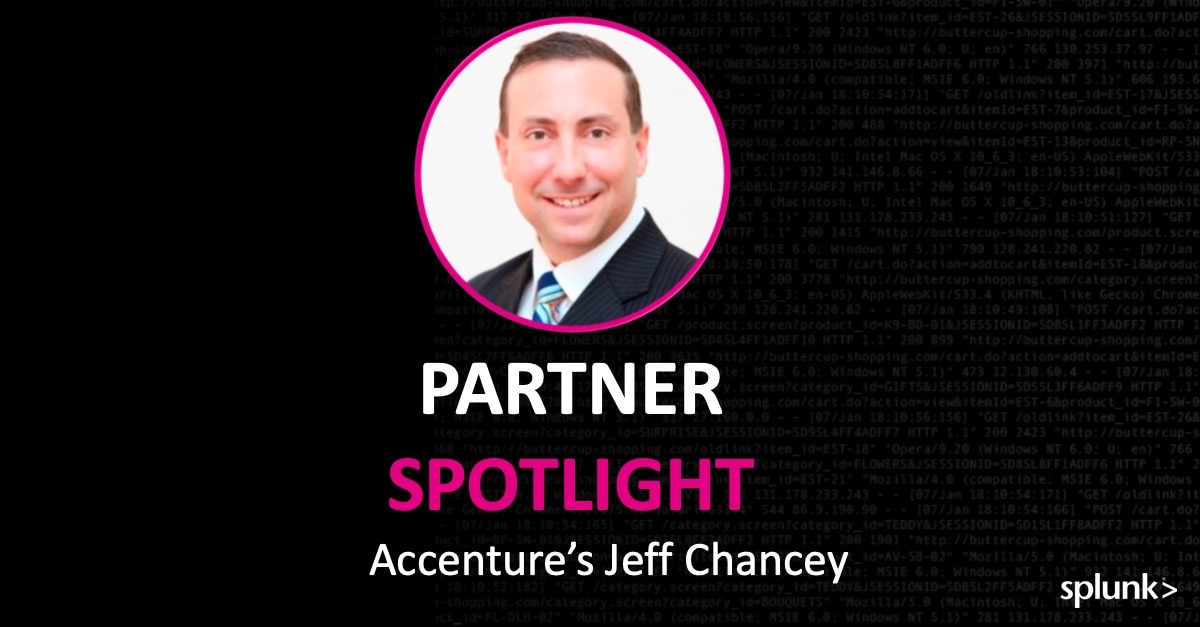 Next up in our 'Partner Spotlight' series is Jeff Chancey, Managing Director, Technology Ecosystem & Ventures at Accenture. Jeff is the General Manager of the Accenture and Splunk Ecosystem Strategic Partnership (ESP), Accenture's global go-to-market partnership with Splunk and is Accenture's global Splunk practice lead.
Jeff relocated to the San Francisco Bay Area in February of 2017 from Melbourne, Australia to lead this innovative partnership, which aims to help clients become data-driven businesses in order to grow revenue, reduce cost, mitigate risk and ultimately win in the market. During his career, Jeff has worked across several geographies and industry groups including communications, health, products and financial services. In his own words below, Jeff discusses his role with Accenture and the company's partnership with Splunk.
Tell us about yourself. What does Accenture do and what does your role at the company entail?
Accenture is a leading global professional services company, providing a broad range of services and solutions in strategy, consulting, digital, technology and operations. Combining experience and specialized skills across more than 40 industries and all business functions — underpinned by the world's largest delivery network — Accenture works at the intersection of business and technology to help clients improve their performance and create sustainable value for their stakeholders.
I lead Accenture's strategic partnerships for the United States West region. I am also the general manager of the Accenture Splunk Ecosystem Strategic Partnership. I am responsible for building new growth businesses for both Accenture and our strategic partners.
What do you like about partnering with Splunk?
The value we bring to our clients together is what makes our partnership so powerful. We are able to pair Splunk solutions with Accenture's services within IT, Security, Business Analytics and IoT to help collect data from any source and correlate that information to deliver real-time, actionable insights. This helps clients grow revenue, improve productivity, lower costs and reduce risks.
Combined with having a fantastic team, the Accenture and Splunk partnership has all the elements for a very exciting and prosperous future in helping our joint clients along their data journeys.
What new developments are you are seeing across the data landscape or predict we'll see more of this year?
We are seeing a trend in the market towards 'data transformation' and predict that it is the next imminent wave of disruption in the market. What this means is our clients are increasingly viewing data as the new 'currency.' Given the exponential growth in the generation of data, we are helping our clients extract step-change value out of their data – and at scale – from reducing cost and mitigating risk to driving business value through business analytics and IoT. At the heart of this next wave of disruption is culture change. Enterprises must embrace data in order to embark on the journeys required to discover and extract the value out of it.
One of the near-term components of data transformation we expect to see is around AIOps (artificial intelligence operations) and transformation of the CIO into a value creator for the enterprise.
How has Splunk changed the way you and your customers work?
Our fast-growing relationship with Splunk enables us to help clients differentiate themselves and grow their business by using data in new ways that go beyond IT and Security, enabling them to drive incremental business value across all departments within their organizations.
What are your top priorities for the next year?
Our clients are looking to Accenture to provide new solutions that incorporate innovative capabilities around all things data to help them differentiate themselves within their markets while driving value for their customers and themselves. To help our clients do just that, our priorities are also all things data, from artificial intelligence and machine learning to data science. This is combined with bringing market and industry-relevant solutions in the areas of IoT, demand forecasting, supply chain management, AIOps and Security, to name a few. Splunk is a strategic partner helping to provide the enablement for these priorities.
Where have you seen the greatest success working with Splunk?
Splunk's origins are in IT and Security, so this is where we are doing the most business together today. That said, we are rapidly incubating and developing industry and market offerings and capabilities in the areas of business analytics and IoT. It is in these areas where we are seeing the largest growth in working with Splunk.
If you could "Splunk" anything in your own life, what would you want to discover?
I would want to predict and prevent all 'code blues' before they happen. I would want to predict and prevent wildfires, given that I live in California, this is a real and present danger that impacts human lives and has the real potential to impact my own community. I would also want to find a cure for cancer. Indeed — we have efforts underway in all of these areas!
----------------------------------------------------
Thanks!
Regan Ogner