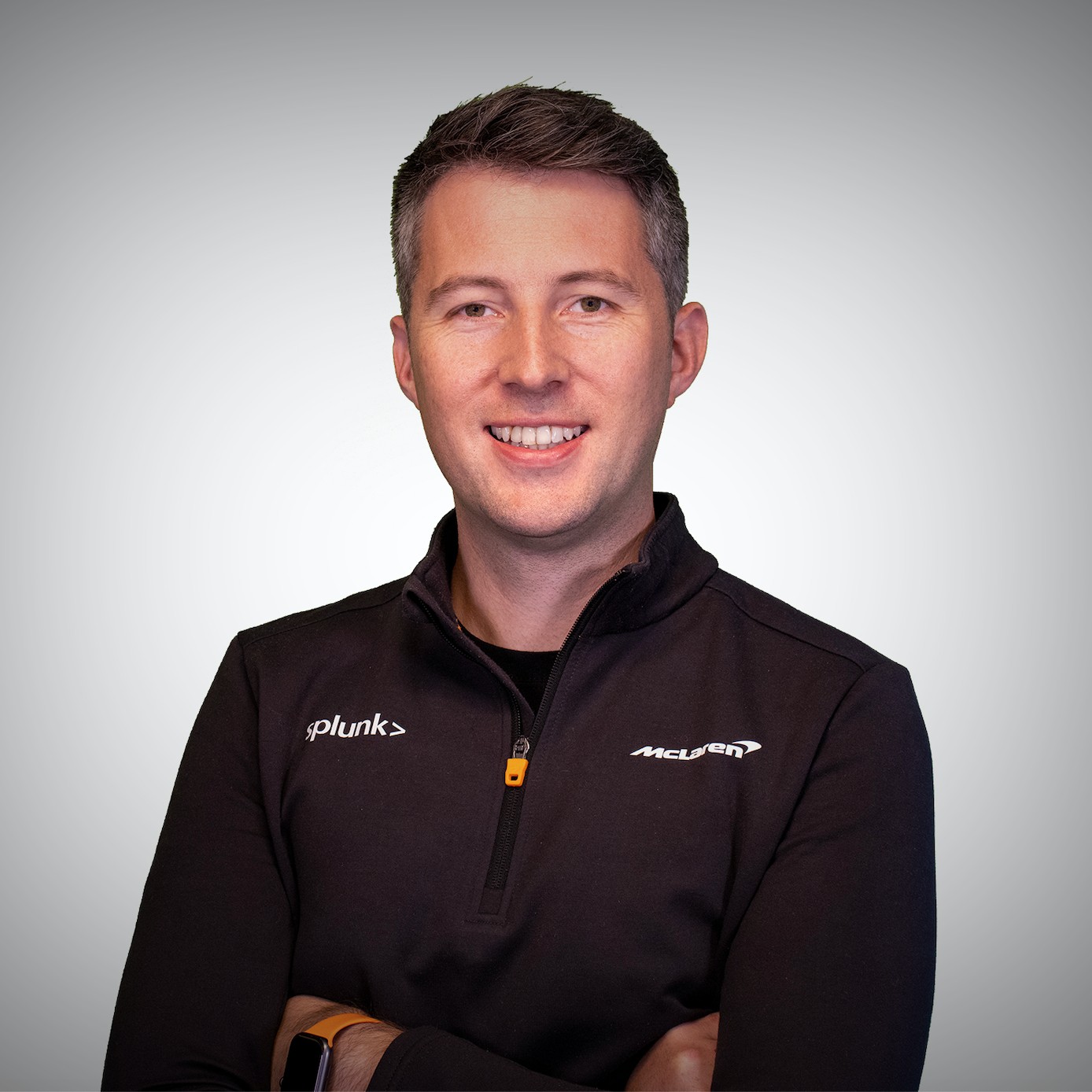 By James Hodge April 17, 2020
It's Splunk's first year in partnership with McLaren, and boy are we excited. The McLaren team's fearless pursuit of bettering everything they do is what excites us most about the relationship. Splunk's Data-to-Everything Platform will support this mission by bringing data to every question, decision and action across the business and on the track.
Data?
With the Formula 1 racing season currently on hold, there have been plenty of eSports racing across several titles including F1 2019, which McLaren's very own Lando Norris has competed in. The F1 eSports Virtual Grand Prix series features a number of current drivers and celebrity guests competing in 50% length races with a one-shot qualifying session to determine the grid positions. I think most would agree that Lando's equipment is a little more advanced than your traditional gaming setup, but the gameplay and action are just as exciting for those of us who play with more accessible setups like my Logitech wheel and pedals. The F1 2019 game with a setup like Lando's gets close to some of the simulators that F1 teams were using just a few years ago, but it won't surprise you that the drivers involved are as competitive as ever and always looking to improve their lap times. This is where our partnership comes to life as it gives us an opportunity to use data to provide McLaren's drivers with insights that could improve their lap times.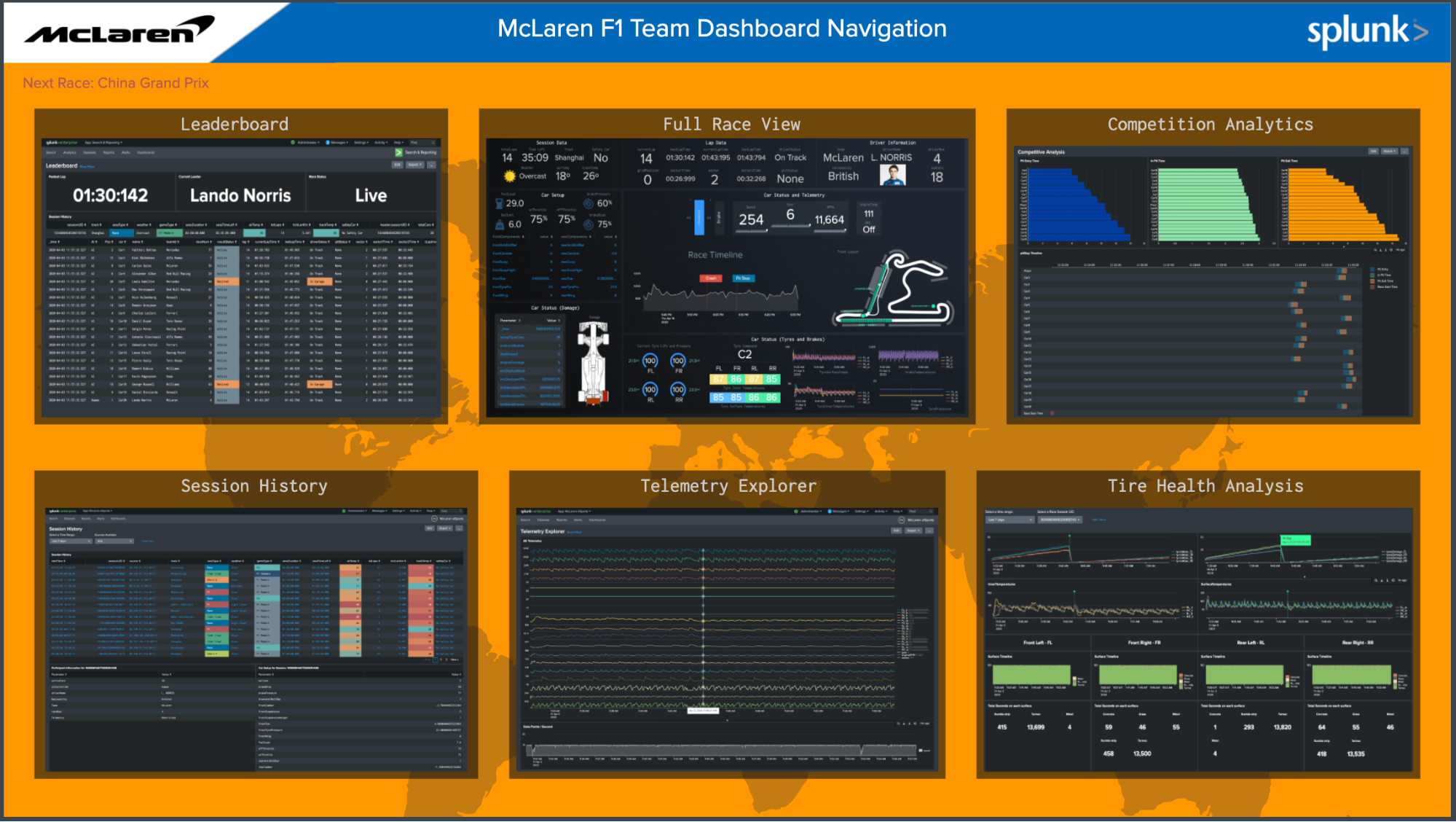 Current State of Play
The Bahrain Virtual Grand Prix was a little frustrating for Lando as connectivity issues meant he started from the back of the grid, but fought his way back to 5th. In (virtual) Vietnam, Lando's internet connection picked exactly the wrong moment to disappear. While we cannot do anything about dropping internet connections, we are there to support and provide the McLaren drivers with analytics to hone their virtual race craft.
The game produces a vast amount of data and can send data up to 60 times per second! Some examples of this are the distinct data points like speed, rpm, throttle and braking. Here is a graph of some of the data from one of Lando's fastest practice laps. We won't spoil Sunday and let you know how fast he is, but it was faster than some of his real laps at the 2019 Chinese Grand Prix! We can see the complete drop in speed during that sweeping radial turn from T1 to T4, the easing off the throttle and a gentle feathering of the brake. Looking at the long straight between T13 and T14 we can see a couple of gear changes as the engine works its way up to top speed. There is certainly room for improvement, as on Lando's fastest lap all four wheels were on the grass at one point, accounting for about 1% or about 1 second off the track.


What's Next?
Over the coming F1 eSports Virtual Grand Prix races that McLaren compete in, we'll release more data about how the drivers are preparing and performing, understanding valuable racing insights through the analysis of their data. Good luck on Sunday to Lando & Carlos who are racing for McLaren — we can't wait to watch that data flow into Splunk!
The Virtual Chinese GP will start at 6 pm BST on Sunday, 19 April. The race will be streaming live on McLaren's Facebook page as well as Formula 1's official channels on YouTube, Twitch, and Facebook.