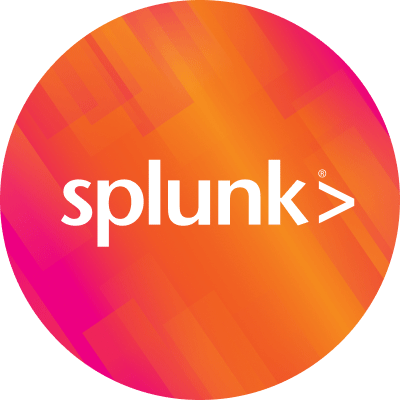 By Splunk August 06, 2020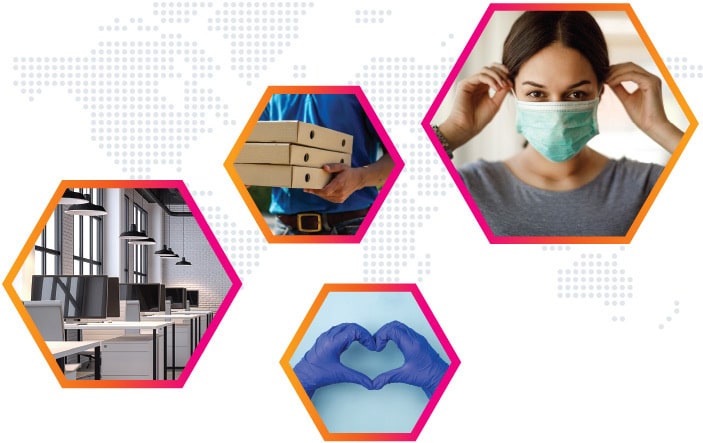 We're living history. We've heard it uttered in everything from news reports to conversations with loved ones. And it's true — the tragedy and uncertainty of COVID-19 is shaping history and policy as we know it. But there's something else newsworthy, too.
Amid the pandemic, we've seen beacons of hope, humanity and progress. People have banded together to solve monumental problems at record pace. Everyone from organizations to universities has released innovative digital solutions that connect and engage. We've seen goodness in the world and resiliency of the human spirit.
And through it all, we've seen the power of data.
In this new Data Age, data has been an objective North Star, helping inform decisions, adapt strategies and devise digital tools that enable daily life. In the midst of the crisis, we at Splunk have had the privilege of helping our customers achieve inspiring outcomes — from facilitating learning to supporting global economies to scaling care to those who need it most. And that's just the beginning.
Let's take a closer look at how our customers are using data and digital technologies to achieve incredible results.
Transforming Benefits Access to Help More People in Need
The economic turmoil caused by the pandemic has translated into record unemployment. Millions of Americans now need access to essential benefits like unemployment support, food assistance and other types of aid. Benefits Data Trust (BDT) helps widen the safety net, designing software and providing applicant services that expand access to benefits for individuals and families in need.
To keep up with surging demand and quadrupled call volumes during the pandemic, BDT has had to swiftly and securely scale its infrastructure. Guided by insights from the Splunk platform, BDT is using data to make strategic decisions, improve system performance and reliability, and securely reach more individuals and families in need — whether it's helping them put food on the table, go back to school or pay their medical bills.
Empowering the Next Generation of Innovators
As part of my high-growth mindset, I believe formal education is one of the most critical and effective tools to help young people realize their full potential. Yet with universities and classrooms closed across the globe, formal learning has had to evolve with unprecedented speed. The University of Arizona is one institution that recognized the shift and acted quickly. In only two weeks, the university transitioned its over 60,000 staff, faculty and students to a remote learning environment. With Splunk's help, the university has ensured its virtual systems are reliable, secure and easily available for students.
Yet university leadership still needed to know if students were taking advantage of the school's services. With Splunk Remote Work Insights (RWI), the university used data from its VPN, Zoom, SSO system and wireless network usage to determine if students could effectively collaborate and learn. With these insights, the university discovered not all of its students had a reliable Internet connection at home — a fact that severely hampered some students' ability to learn and participate. The university immediately partnered with different organizations to set up wireless networks in remote areas, helping level the playing field for learning from afar.
Delivering Compassionate Care to Every Patient
At a time when healthcare has never been more important, digital technologies have become the vital backbone to administering timely, thoughtful care to every patient. A leader in its space, Australia's eHealth Queensland focuses on driving digital transformation in healthcare across the state. While an array of technologies were already in place, the organization had to ensure its digital services could scale with rising demand, while also pivoting 70% of its workforce — 70,000 employees — to working remotely overnight.
With the Data-to-Everything Platform, the organization ensured its work-from-home solutions could support its distributed workforce, expanding capacities for Wi-Fi and network bandwidth where necessary. To deliver telehealth services to an ever-increasing number of distributed patients, the organization has relied on cloud solutions to provide the necessary flexibility and scalability to maintain the highest level of care.
Strengthening Our Future
These stories are poignant reminders of the innovation that's emerged from the pandemic. By leveraging the power of the Data-to-Everything Platform — and especially Splunk Cloud — our customers are building more resilient workplaces and positioning themselves for success as they begin the physical return to work.
Our customers are proof: The time to accelerate your digital strategy is now. By using data and cloud technologies to navigate the uncertain future, we can emerge stronger and better equipped to solve some of the world's greatest challenges.
And so many challenges still need to be addressed — from supply chain breakages for PPE and food, to children left behind because they don't have access to the Internet. We have our work cut out for us, but by using data to our advantage, we can affect change that will help restore our communities, support those in need, and strengthen our society.
In doing so, we'll not just live history. We'll make it.
To learn how more of our global customers are using data to achieve extraordinary results, check out this recent interview with our Vice President of Asia-Pacific, Simon Davies.
----------------------------------------------------
Thanks!
Susan St. Ledger