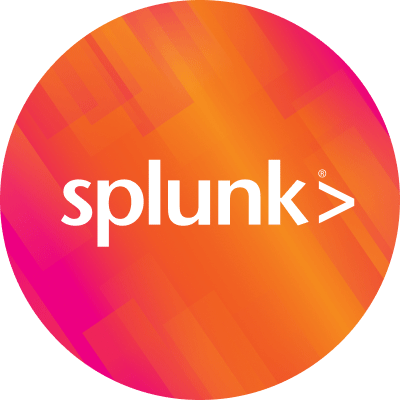 By Splunk August 28, 2018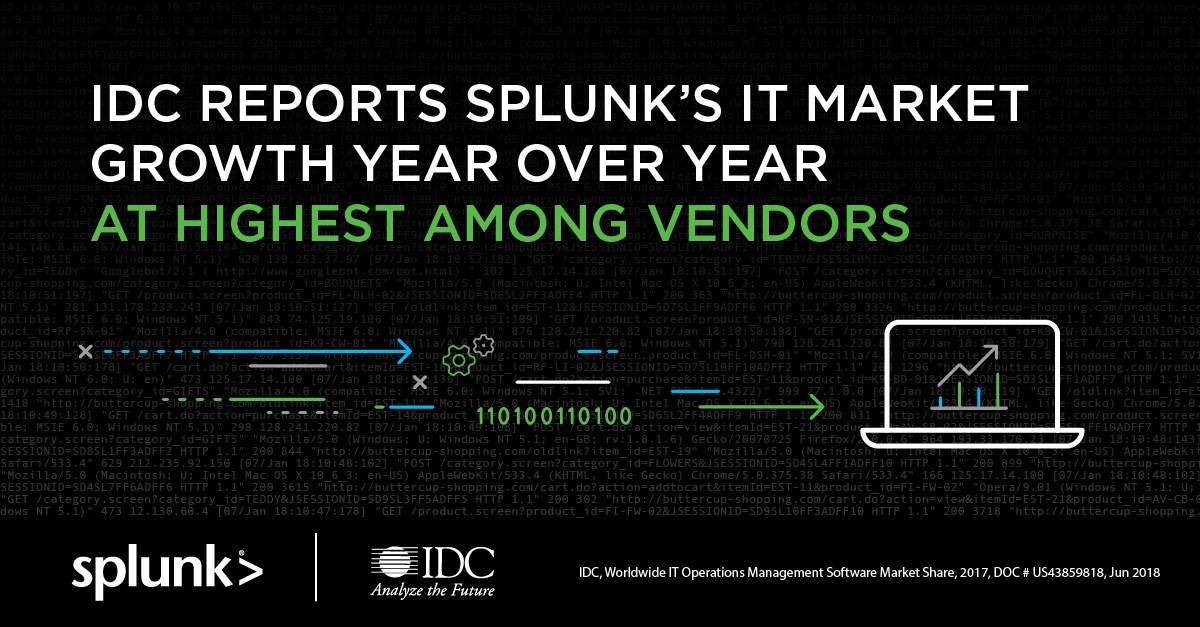 We're excited to share that Splunk has been ranked #2 in market share for IDC's Worldwide IT Operations Management Software Market Shares, 2017 report. According to the report, the ITOM market itself saw tremendous growth YoY, growing 9.1% from 2016 to $8.3B. Splunk had a substantial share of that by IDC's estimates to attain a total market share of 9.4%. We believe this clearly signals the success we continue to bring our customers, and we remain grateful for the increasing trust and reliance the market places in us.
Companies of nearly every size and industry worldwide use Splunk for a wide range of IT operations management needs. When we consider recognitions like this from IDC, we know that our success is a direct reflection of our customers' success, and we remain humbled by and grateful for the opportunity to help our customers achieve their digital transformation goals with modern solutions like ours. Our offerings and proprietary platform are powerful, putting machine learning and artificial intelligence at the heart of event, metric and log management, so customers can observe patterns over time, predict what happens next, group and correlate the most relevant events across multiple silos, and accelerate time-to-resolution.
"The worldwide IT operations management software market achieved strong growth in 2017 driven by the need to monitor, manage, and optimize end-to-end performance and the availability of hybrid systems and applications as organizations increasingly adopt digital business initiatives requiring consumer-grade experience for end users."

– Tim Grieser, Research Vice President, Enterprise System Management Software
We see the market in similar ways to IDC's Tim Grieser in that our customers demand IT operations management software that brings together the entire picture of business and IT systems, and empowers teams to get ahead of issues and investigate and resolves issues quickly. And the more complex the combination of environments, the greater the need our customers have for solutions like ours that monitor, predict, and troubleshoot across hybrid systems and applications.
The keys to our success and our customers' success is how we've put intelligence and machine learning at the heart of a platform that can ingest any kind of data across a complex mix of on-prem, public cloud, private cloud, hybrid, and mixed environments. With our solutions, customers can deliver the kind of consumer-level experiences their digital transformation efforts and end users demand. This is why we have been able to achieve incredible growth year-over-year and take second in the market.
A Customer Success Story Using Splunk for IT Operations Management
Find out how TransUnion uses Splunk for IT operations management to discover incident root causes in minutes instead of hours and reduce the number of false alerts.
Thousands of customers use our integrated, analytics-driven IT operations management portfolio, which includes Splunk® Enterprise, Splunk Cloud, Splunk IT Service Intelligence, Splunk Insights for Infrastructure and more than 600 Splunk and partner apps!
Get Your Copy of IDC's Worldwide IT Operations Management Software Market Shares, 2017 report
Register to download a complimentary copy of IDC's Worldwide IT Operations Management Software Market Shares, 2017 today!
We encourage CIOs and IT operations leaders to use this research to recognize Splunk's leadership position and make the best-informed buying decision possible.
Do you want to understand how these scores can help solve your operation management use cases faster? Or are you in a hurry to get started? Contact our IT Operations Specialists with any questions about how Splunk can help you.
Thanks,
Rick Fitz
SVP, IT Markets
Splunk
---
IDC, a leading provider of global IT research and advice. (Doc #US43859818, June 2018)
----------------------------------------------------
Thanks!
Rick Fitz