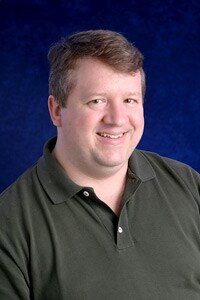 By Tom Chavez November 19, 2020
T
he cooler season is here in the northern hemisphere, but the announcements and breakouts were hot at .conf20! Did you learn about the new features in Splunk® Cloud and Splunk® Enterprise 8.1? It's been a busy quarter preparing for and delivering the products and content at .conf, as well as getting updates out to AppInspect and the Python SDK.
.conf20 Developer Track
We hope that you made it to all 11 breakout sessions in the Splunk Developer track at .conf in October, but if you missed any of them, don't worry — they're all posted for replay and available now. Hear from Taylor Cole and Amy Sutedja about how to Extend the Splunk Platform with Custom Search Commands and Setup Pages. There were multiple sessions about adding Continuous Integration and Continuous Deployment (CI/CD) and automated testing to your Splunk app development processes. Don't miss the other sessions about Cloud Vetting, using Visual Studio Code for app debugging, creating test data with SimData, and publishing your app on Splunkbase.
Splunk Cloud and Enterprise 8.1
In the Splunk Platform Super Session, Splunk presented Splunk Cloud and Enterprise 8.1, which you can download now. Watch the session and read about the new features in these blogs:
Python 3 and Splunk Enterprise SDK for Python Updates
With Splunk Cloud and Enterprise 8.1, the default Python execution environment is Python 3. We hope you have migrated all of your apps to this release, but Python 2 is also available if needed. To support apps running in Python 3 in the latest Splunk Cloud and Enterprise releases, and Python 2 in Splunk 7.x releases, the updated Splunk Enterprise SDK v.1.6.14 is available in PyPy and GitHub. This update also fixes a bug involving custom search commands and multi-byte characters.
AppInspect Updates
With the regular cadence of updates to Splunk Cloud comes a regular cadence of updates to AppInspect. The latest release as of this newsletter is v2.3.1 for the downloadable Splunk AppInspect CLI Tool and 2020.09 for the Splunk AppInspect API. New features include a private_app tag for automated cloud checks and a check_for_bias_language check that warns of bias words in your app that will not be allowed in the future.
---
Prior Newsletters:

Keep Up With The Latest Splunk Developer News: