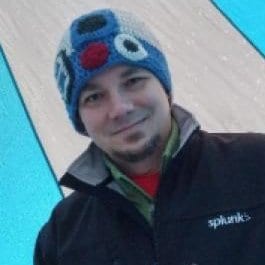 By Jason Hupka October 19, 2020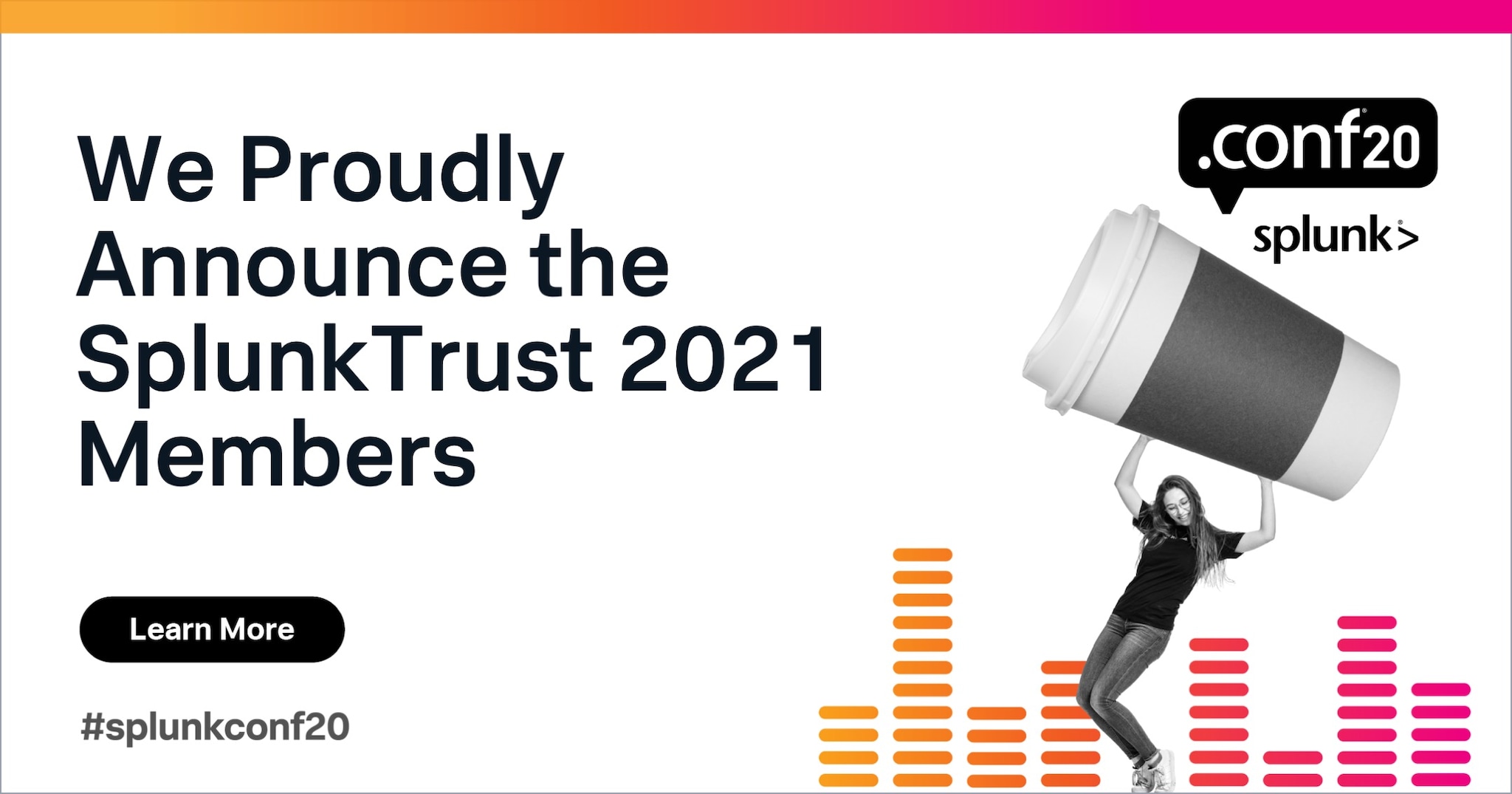 Have you seen the fez? A person's contributions to the Splunk community is what the SplunkTrust is all about. We're not looking for people who know the most about Splunk; we already have training and certifications to reflect that knowledge. Rather, being selected for the SplunkTrust is all about the community; how are you helping your peers find success with Splunk? If you would like to become a member of the SplunkTrust then stay involved with the community and check the SplunkTrust information page in Spring 2021 for nomination / application instructions.
Each year at our .conf event, we induct a new cohort of SplunkTrust members. Many re-apply to be selected from the previous year, and we always have new members that have made significant contributions to the Splunk community. Members of the SplunkTrust receive the coveted fez, a free pass to the following year's .conf event, Splunk EDU credits, and an invitation to the SplunkTrust Summit conference.
This is the sixth year of the SplunkTrust program, and we have grown our membership with the induction of 74 people at .conf20, an increase from 66 inducted at .conf19. We are excited to announce the following 15 new members to the SplunkTrust*:
Sid Chakraborty
Giuseppe Cusello
Mhike Funderburk
Jonathan Margulies
Caroline McGee
Kyle Prins
Greg Rivas
Brett Roberts
Shawn Routhier
Diogo Silva
Ismo Soutamo
Daniel Spavin
Juha Tamminen
Dominique Vocat

In addition to the 15 new members, we have 59 returning members to the SplunkTrust*. Returning members have continued to contribute to the Splunk community, and consistently reflect the core values of the SplunkTrust program — helpful, technical, knowledgeable, and available:
Ryan Adler
Gareth Anderson
George Barrett
Michael Bentley
John Billings
Steven Bochniewicz
Mika Borner
Doug Brown
Becky Burwell
Shawn Cannon
Mary Cordova
Aleem Cummins
Josh Diakun
Ari Donio
Rich Galloway
Brandon Ganem
Lakshmanan Ganesan
Javier Garcia Nieva
Jennifer Gruener
Björn Hansen
Dustin Hoffmann
Oliver Hoppe
Mayur Jadhav
Dal Jeanis
Nancy Kafer
Steve Koelpin
Greg Kollias
Tom Kopchak
Matthias Kowalewski
Alex Lu
Rich Mahlerwein
Guilhem Marchand
Harshil Marvania
Harry McLaren
Nick Mealy
Madison Moss
Martin Müller
Renjith Nair
Christopher Owen
Cary Petterborg
Nate Plamondon
Ryan Plas
Tony Reinke
David Shpritz
Michael Simko
Kyle Smith
George Starcher
David Twersky
Matt Uebel
Michael Uschmann
Kamlesh Vaghela
Duane Waddle
Thomas West
Colby Williams
Tom Wise
Nadine Wondem
Yutaka Yamada
Chris Younger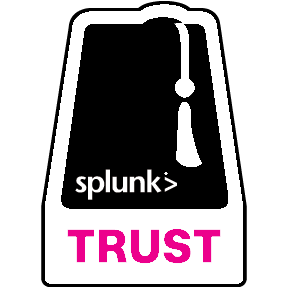 Additionally, we ask existing SplunkTrust members to nominate Splunk employees they feel support the community with a similar passion and commitment as they do. This year members decided to re-induct all previous Honorary SplunkTrust for "completeness and fezziness." Although two people selected for Honorary SplunkTrust this year are not Splunk employees, they have made significant, historical impacts to the nature of the program. Honorary SplunkTrust members will receive a gray fez for their contributions to the Splunk community. The following are the Honorary SplunkTrust members chosen for .conf20:
Camille Balli
Gregg Daly
Christopher Gales
Maarten Hoogcarspel
David Hourani
Charlie Huggard
Micah Kemp
Kate Lawrence-Gupta
Jamie Malcak
Clara Merriman
Nadine Miller
Matthew Modestino
Sarah Moir
Mason Morales
Niket Nilay
Ryan O'Connor
Brian Osburn
Patrick Pablo
David Paper
Rachel Perkins
Dawn Taylor
Russell Uman

* Some members asked to not be listed publicly.

VGhhbmsgeW91LCBTcGx1bmtUcnVzdCwgZm9yIGV2ZXJ5dGhpbmcgeW91IGRvIGZvciB0aGUgU3BsdW5rIGNvbW11bml0eS4gWW91ciBjb250cmlidXRpb25zIGhlbHAgZHJpdmUgdGhlIHN1Y2Nlc3Mgb2YgdGhvdXNhbmRzIG9mIG91ciB1c2Vycy4gSSBhbSBodW1ibGVkIGJ5IHlvdXIgZXhwZXJ0aXNlLCB3ZWxjb21pbmcgbmF0dXJlLCBhbmQgY2FwYWNpdHkgdG8gYXNzaXN0IHRob3NlIG5lZWRpbmcgaGVscC4gRWFjaCBvbmUgb2YgeW91IGlzIGFuIGFtYXppbmcgcGVyc29uLg==

---
Follow all the conversations coming out of #splunkconf20!