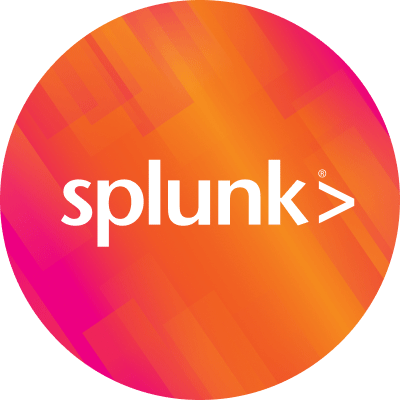 By Splunk October 14, 2020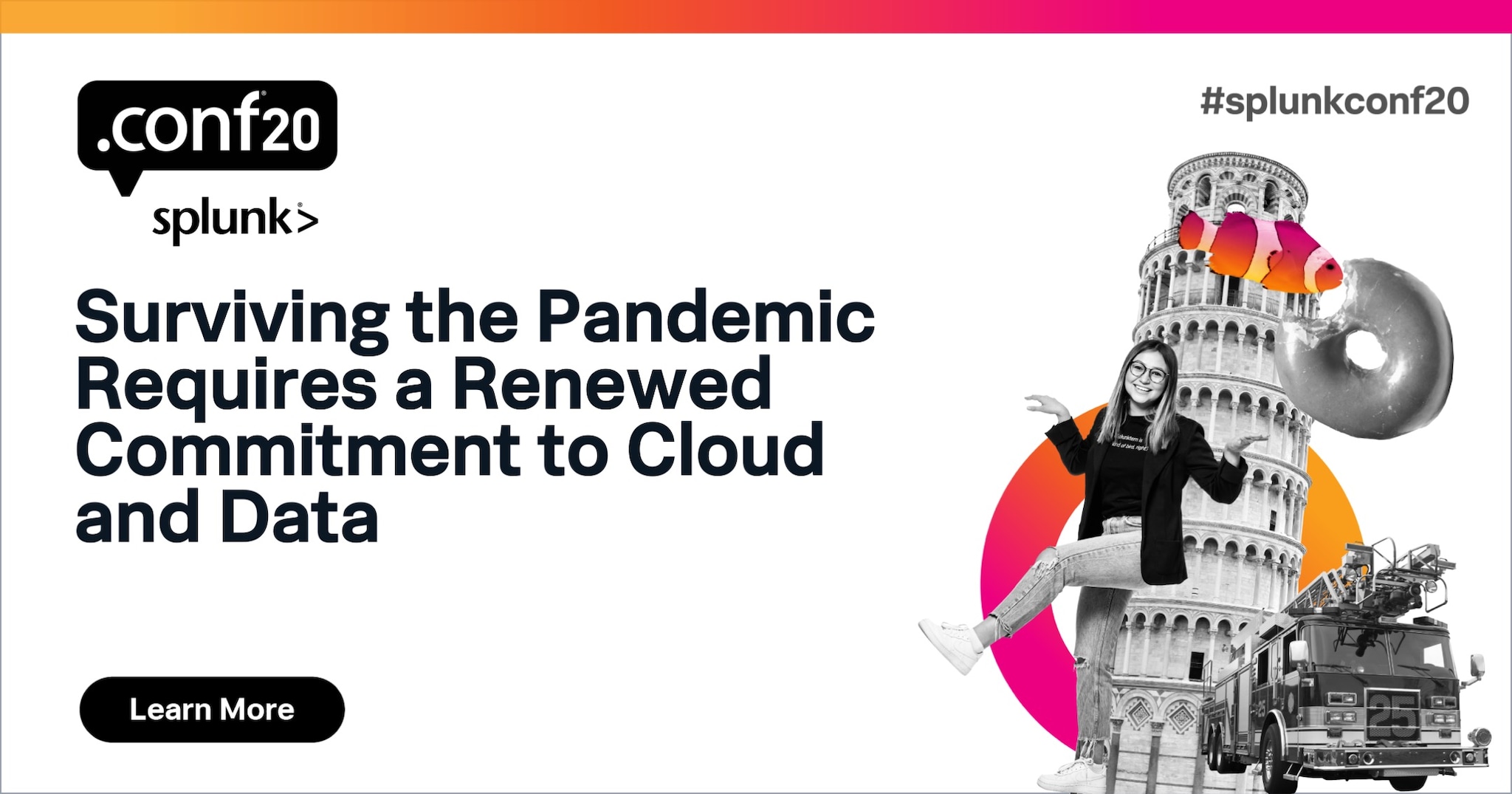 If we were to vote on the most overused word in 2020, "unprecedented" would be at or near the top of the list. And while we may be tired of hearing it, the fact is we're all doing our jobs in a radically different way than we were in 2019.
In the same spirit, we're holding our first "cloud native" .conf event. We always want attendees to walk away with practical information they can put to use immediately to help their organizations get a competitive advantage. We will focus on sharing the ways we've helped our customers meet the challenges of the pandemic, from the realities of remote work to the increased focus on digital commerce and associated challenges not only to their IT and security infrastructure but to their viability as a business.
We've seen our customers significantly increase the pace of their digital transformation plans and their focus on the fastest way to achieve it — the cloud and of course, Splunk. We've been talking about the value of cloud for years, but in 2020, any doubt went out the window as we witnessed 10 years worth of e-commerce growth in just three months.
At .conf20, you'll learn the three major ways Splunk is addressing the challenges of the pandemic, the meteoric increase in digital transformation, the necessity of accelerating your cloud migration strategy and how data ties it all together.
We've Expanded Our Data-to-Everything Platform to Address Broadbased and Complex Data Processing Needs
According to Splunk's recent report, The Data Age Is Here. Are You Ready?, 80% of organizations say data is critical to success. (I have no idea what business the other 20% are in.) We've gone way beyond the traditional logging capabilities of Splunk Enterprise so that our customers' data can help them achieve the outcomes that matter most to them. We're focusing on expanding the core platform beyond the index to power customers' digital transformations through the data age.
At .conf20, you'll learn about how we're expanding our platform centers in five major categories:
Stream Processing enables insights and analytics much earlier in the data lifecycle
Machine Learning delivers AI-based insights for every type of user, from the practitioner to the data scientist
Scalable Index lets customers ingest, store, and deliver flexible schema-at-read analytics on massive volumes of data
Federated Search and Analytics deliver insights via a single-pane-of-glass against all your data, wherever it may live
Collaboration and Orchestration enables users and teams to leverage data as they naturally operate

The New Splunk Cloud Experience Is Going Cloud Native
We're making fundamental changes to the feature sets, operating models and architecture of our system to make our entire portfolio cloud-first. All Splunk customers will get the benefits of the cloud, including being able to take advantage of innovative new features as soon as they're available. In just the last nine months, we've deployed more than 50 new capabilities across nine releases into Splunk Cloud.
This shift is not only about technology, but also encompasses business-model changes in pricing and packaging. This is the largest architectural change in Splunk history. It's taken a tremendous amount of work from many, many people. But it will bring tremendous value to our customers.
This is Cloud designed for your data needs. We're not just replicating the traditional cloud model other SaaS services use. We're building upon our petabyte-scale heritage to deliver new cloud technology that supports our customers' needs at any volume and velocity of data.
We're Strengthening Our Lead in IT, Security and Observability
At .conf20, you'll also learn about some other fundamental ways we've enhanced our portfolio, in all our key practitioner solutions — IT, Security and Observability.
Our IT advances encompass infrastructure monitoring, business service insights and event management. We're helping customers bring together our cloud and on-premises environments, and finding new ways to enhance IT decisioning and workflows with machine learning.
We're helping our Security customers unite all their teams under one common work surface, across multiple tools, to eliminate "swivel chair" operations.
And finally, we'll be making some exciting announcements that reflect our commitment to Observability, including some major expansions of our portfolio.
This year has been an enormous challenge for tech professionals around the world. We've learned a great deal about the tools, tactics and technology that genuinely help businesses succeed when faced with adversity. There is so much more to learn, share and discuss, and I hope I've given you a taste of what to expect, and that you will join us online at .conf20.
---
Follow all the conversations coming out of #splunkconf20!
----------------------------------------------------
Thanks!
Sendur Sellakumar