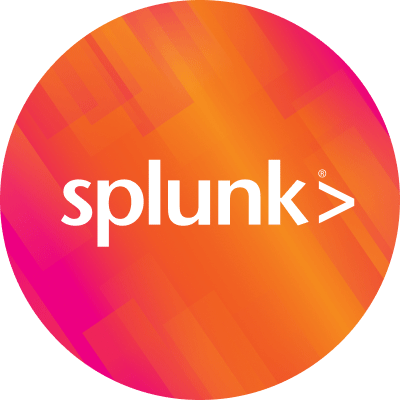 By Splunk May 19, 2020
In the next installment in our 'Splunker Stories' series, Stephanie Zuniga-Maher, Talent Acquisition Recruiter at Splunk will be sharing her experience on what it was like to join Splunk only a month before the COVID outbreak! From hosting remote cooking classes to keeping open lines of communication and building new relationships virtually, Stephanie was able to experience first hand how much Splunkers embody Splunk's core values of innovative, fun, disruptive, open and passionate even during a global pandemic. Keep reading below to learn more!
---
Just as I was finally starting to learn my new colleagues' names and get into a routine in the office, the virus came along and so did the new reality of working from home and virtual engagement.
Myself, like many others in Splunk and in the wider world, have had to adjust to working from home and not physically being in the office. It's challenging for everyone, but for someone who is still (relatively) new to the company, it's brought its own challenges. I don't have a podmate to turn to when I have a question — although Slack is a great tool for quick queries. It's hard to build relationships with stakeholders and colleagues when you don't physically see them —although it has been quite funny to see some of the unique Zoom backgrounds that colleagues have. They really know how to express their individuality and Splunk's Value of Fun!
The hardest part is how to feel like a part of a community when you're literally by yourself. We all know that the first 90 days in a new role and a new company are a critical time for any employee. It is a time when you learn who is who, how to navigate the organistion and set yourself up for success in your role. Of course, it is hard to do any of these things without support.
Luckily, my team at Splunk and Splunk as an organisation has done a great job of building connections and making everyone feel connected and supported at a time where it is easy to feel isolated because everyone is literally in isolation. As an APAC Talent Team, we have had virtual drinks, virtual cooking lessons and virtual team meetings. Our Sydney and Melbourne teams have still had Friday Drinks (but on Zoom and often with Kids and Dogs in the background). On Slack, we have channels set up dedicated to sharing advice and tips on Working From Home — especially for those of us with small children at home. Our Global Leadership team has been great about having Office Hours, Ask Me Anything Sessions and sending out video updates to keep the lines of communication open. Our small ANZ HR/TA team has a weekly lunch Huddle to catch up on what's happening outside of work and stay connected. I've started a Lean In Circle for our Sydney office to help foster a sense of community and closer connections.
At a time when normal life has been totally disrupted, Splunk, a company that holds Disruption as one of its core values, has risen to the challenge of adjusting to this New Normal. As a person new to Splunk, it has been an interesting transition but has proved that Splunk is a community that doesn't just exist within the four walls of our offices or that people are only a part of from 9-5, Monday to Friday. In my first 3 months at Splunk, I have seen what truly makes Splunk a unique place to work — and it's not just the black T-Shirts and Buttercup the pony — ( ok, it is those things too), but it's how we have all come together to support each other and maintain a sense of care and community in an uncertain time — even those who are brand new to Splunk and have literally started at Splunk working from home. I'm still so excited and thrilled to have joined Splunk, and I'm even excited for the day that I can get back into the office again — which is something I never thought I would say about working anywhere.
----------------------------------------------------
Thanks!
Grant Bassett