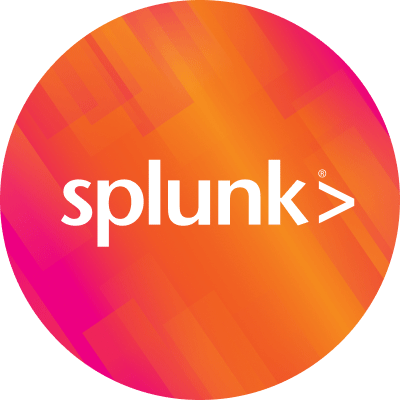 By Splunk December 23, 2020
I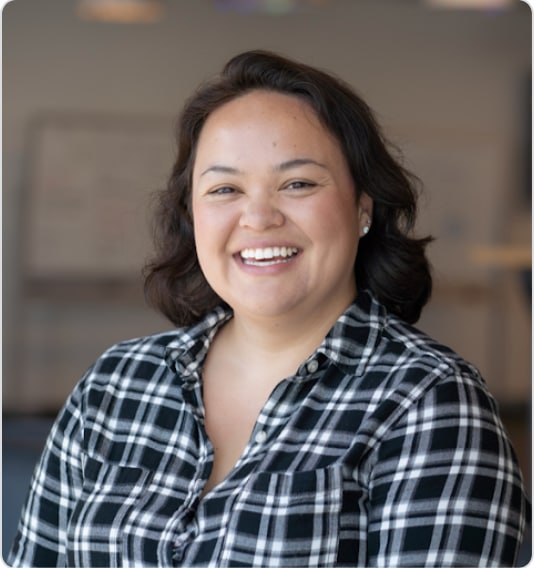 n our latest edition of our "Splunker Stories" series, we meet our Events and Partnership Project Manager, Kristina Blehm.
We sat down with Kristina to learn more about her musical path which led her to Splunk, her leadership with our LGBTQ+ Employee Resource Group, and how she is giving back to her community during COVID-19.
---
What did you do prior to joining Splunk and how did you end up at Splunk?
Since moving to the Bay Area in 2012, I've worked many different jobs, from food service to medical office site steward. In 2017, my friend referred me to Splunk and I was thrilled to land my first role as an Administrative Assistant in our Products organization. Just this past month, I received a promotion to Project Manager in Splunk's Diversity, Equity and Inclusion Program. I also co-lead Splunk's LGBTQ+ ERG (employee resource group), which celebrates and supports Splunkers with Pride.
Tell us about your story. What experiences made you who you are today?
The intersection of my identities has made me who I am today. As a biracial, queer woman; I can relate to individuals from many walks of life. I've created a solid group of friends and chosen family who support me and challenge me to work on myself and better my community. Through my lived experiences, I've developed resiliency that helps me deal with everything going on in our world today.
I'm also a classical vocalist, and I have a Bachelor's and Master's in Vocal Performance / Opera. My musical training has helped shape who I am, because it has taught me how to work with all kinds of people, how to think on my feet, and how to multi-task for extended periods. It has also taught me patience and the importance of solid breathwork!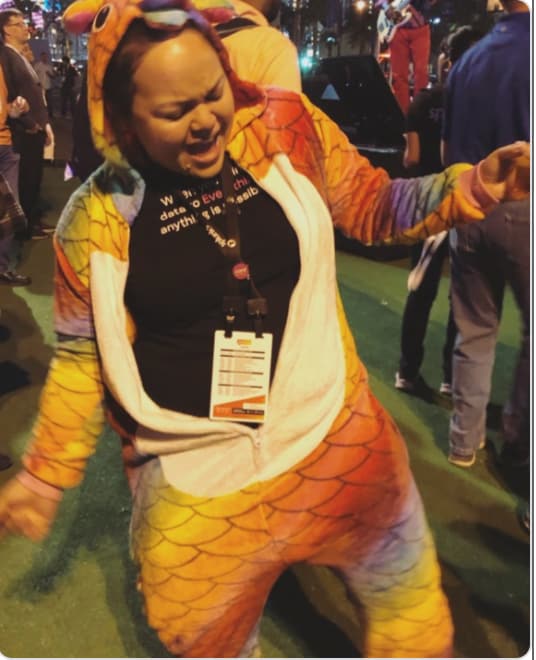 How have your unique experiences and insights made you successful in your career, and at Splunk?
I had no technical background before joining Splunk, so I was a little nervous to join a tech company. I quickly found out that Splunk values and celebrates people having different backgrounds. It's wonderful having so many people with different areas of expertise come together at Splunk to create products that meet the varied needs of our diverse customer base.
What do you enjoy about working at Splunk?
My favorite thing about Splunk is the people. There are so many hardworking and passionate people here at Splunk, and I value the time I get to spend with them. I miss being able to spend time with them in person because of the pandemic, but we do our best to stay connected via Slack, Zoom, virtual happy hours, and more!
Which Splunk Value (Innovative, Fun, Disruptive, Open, Passionate) resonates most with you?
Disruptive! Growing up, I was always told being disruptive is a negative thing. Since I've been at Splunk, I've realized disruption means constantly challenging and expanding our viewpoints!
I know disruption can help us find more effective processes, broaden our way of thinking, and can help strengthen our understanding of the world around us.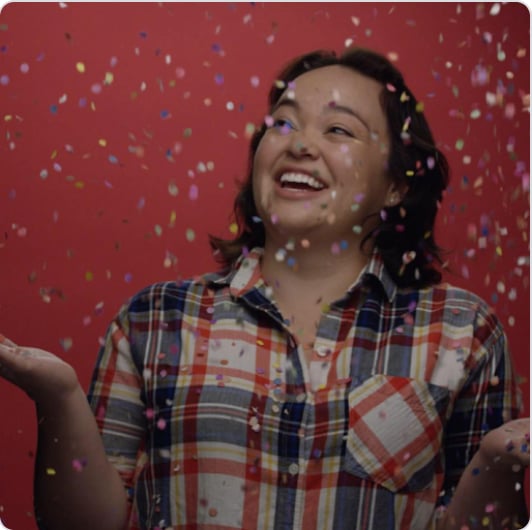 Anything else that you'd like to share that you haven't already?
I love co-leading the Pride ERG. This past year, we celebrated Splunk's creation of our LGBTQ+ Trans and Non-binary inclusion document and the installation of All-Gender Restrooms in all our Splunk offices worldwide. For Pride Month this year; we facilitated a virtual drag show and raised over $3,500 from individual donations which went to LGBTQ+ nonprofits and performers!
We know this year has been especially challenging when it comes to balancing our work / life during the global pandemic, wrestling with racial inequality in our world, and the devastating fires in my northern California community. I want to ensure my BBIPOC and LGBTQ+ friends and allies take time for healing and connecting with your community. We know there continues to be a long road ahead of us, but we also know we are stronger together.
What can we find you doing outside of work? Hobbies or interests?
I'm on the board of a nonprofit called Feeding Opportunities On Demand (F.O.O.D.) in East Oakland, and it has been invigorating to be able to give back to my community, especially during COVID.
Outside of work you'll find me: singing choral gigs around the Bay Area, improving my practice of anti-racism, playing (socially distanced) soccer with Splunkers, or enjoying beer from a local brewery.
If you'd like to join us Splunk and work with amazing people like Kristina, please check visit Splunk Careers to learn more.
----------------------------------------------------
Thanks!
Grant Bassett