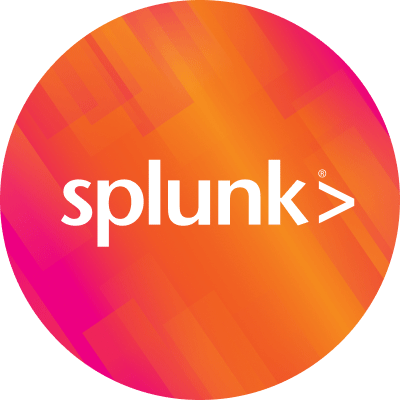 By Splunk November 30, 2020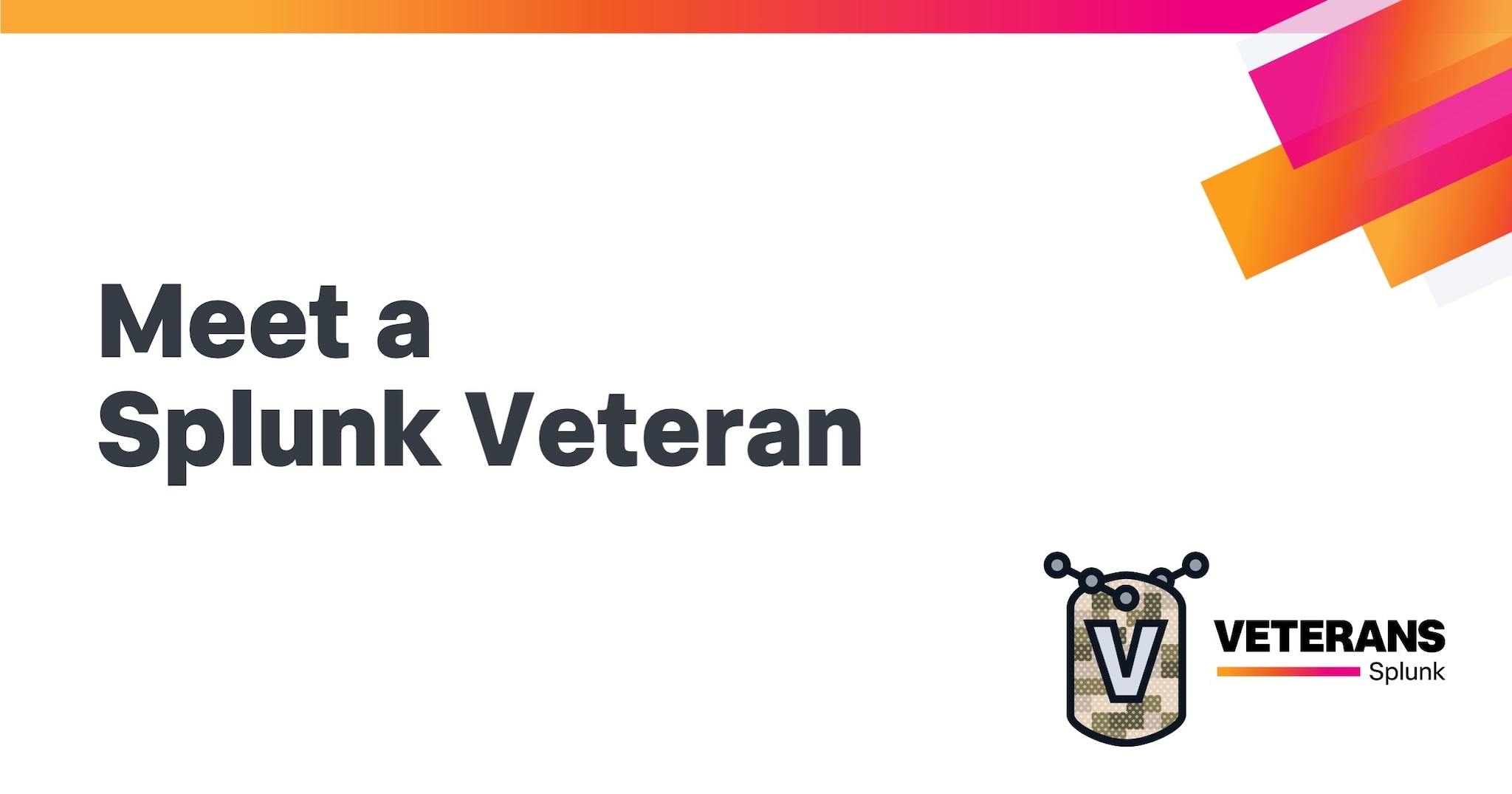 With our consistent focus on our people-centric mindset, Splunk highlights and celebrates both the individual and collective perspectives, identity, and values championed in our Employee Resource Groups (ERGs).
In November, we highlight our service members through the amplification from the voices of our Splunk veterans. We are thrilled to share some exciting Splunker profiles below, putting a spotlight on the truly selfless services which the U.S Marines refer to as "Esprit de Corps" meaning the camaraderie which unites us professionally and personally.
Steve McMahon, Chief Information Officer, Splunk
Steve has 20+ years in the high-tech industry working at Splunk, Cisco, IBM and several start-ups. At Splunk over the past 5 years, Steve has led the Global Customer Support & Renewals Organization, the Cloud Operations & Engineering Organization and is now the CIO.
Prior to Splunk Steve spent 15+ years at Cisco in various leadership roles including transformation of the Cisco Remote Managed Services offering, rebuilding support teams from Cisco acquisitions in the Cloud and SaaS space, and transforming the Premium Support offer. In his early days, Steve built a Six Sigma consulting practice around shift work schedules and workforce productivity.
In 1996, Petty Officer McMahon joined the Divefarer program in the United States Navy. He entered Basic Training in January and was transferred to BUD/s in late March and joined class 208. After an injury, P.O. McMahon was rolled to class 209. During 3rd Phase, a back injury ended P.O. McMahon's Navy Career and he received an Honorable Discharge due to Medical Circumstances in January 1997. One interesting aspect of P.O. McMahon's BUD/s experience is he tutored instructors in Calculus and Statistics.
Ryan Kovar, Distinguished Security Strategiest, Splunk
Ryan Kovar, with over 20 years of experience cybering, has done everything from pulling miles of CAT5 cable on an aircraft carrier to learning that he didn't want to be a malware RE. Most recently, he worked at the Defense Advanced Research Projects Agency (DARPA) on a team dedicated to detecting and mitigating advanced threats.
After spending most of his adult life working in the US DOD or FVEY IC space, Ryan joined Splunk as a Distinguished Security Strategist where he teaches hunting, attempts practical security research, creates giant CTFS, and solves fun problems for folks around the world.
Ryan loves Bernese mountain dogs and wire data but despises printers. Take that as you will.
Mandy Pearson, Sales Engineer, Public Sector, Splunk
I was hired onto Splunk as a Sales Engineer for the SLED team about a year ago. Before finding my place at Splunk, I was in a completely different career field, graduating from Old Dominion University with a bachelor's in Marine Biology.
Shortly thereafter, I joined the Coast Guard as a Marine Science Technician, where I investigated oil spills and inspected oil refineries and foreign freight ships down in New Orleans, LA. I did that for almost 8 years in active duty, until I found an interest in technology.
My contract was coming to an end and I decided to pursue this new passion at Gwinnett Technical College in Georgia, focusing on cybersecurity. Eventually, I met a few Splunkers through Atlanta's Women in Technology chapter, and the rest is history.
Working with local government to make their professional lives easier and more efficient is a passion of mine, and I want to make a difference for those who are doing it now.
When I'm not working, I enjoy lifting weights at the gym (most of the time), cooking Korean food, hanging out with my dogs, and exploring Atlanta with my friends.
Aaron Kohler, Professional Services Consultant, Splunk
Aaron is a former Cryptologic Technician, both Networks and Interpretive, of the United States Navy. He spent half his time serving as an Arabic linguist delivering on intelligence needs, and the second half of his career in cybersecurity, defending the Navy's global grid of networks abroad.
Through the Navy, he's lived in California, Georgia, Florida, and Virginia, as well as served off the coast of Syria at the peak of US intervention. Looking back, he's proud of the diverse mission sets served and the ability to lead change from the ground up. He finds Splunk to be an equal fit for a prior intelligence analyst and also for anyone with an eagerness to remain technical.
"Splunk is made up of brilliant, humble minds, and I feel being from a highly resourceful background only adds to that. Veterans add great value to this team."
Aaron currently is a Professional Services Consultant catering to the public sector. He was raised on Cape Cod, MA, currently resides in Washington, D.C., and is an avid hiker, national park enthusiast, and non-stop language learner.
Rory Patterson, GVP, Field Solutions and Strategists, Splunk
Rory joined Splunk in September of 2016 and served in several roles at Splunk including: The Chief of Staff to Splunk's CEO and the GVP of Field Solutions and Strategists. Splunk is Rory's first private sector job after leaving the U.S. government, he joined Splunk directly from the U.S. Intelligence Community and prior to that the U.S. Army and U.S. Army Reserve.
Rory spent 12 years in the U.S. Army and Army reserve, as an Intelligence Officer (35D). During his time in the military he served in Europe, the National Capital Region, and the Bay Area. As a reservist he supported United States Cyber Command's Army Reserve Element at Ft Meade.
He attributes his military experience in developing a strong sense of integrity, teamwork, compassion, and selflessness, which are the founding characteristics of all his efforts. He considers himself extremely fortunate to have been mentored by so many incredible leaders throughout his time in the military/government and continues to take opportunities to pay it forward to others through direct mentoring, coaching, and sponsorship. This is one of the main reasons he started the Veterans@Splunk ERG soon after he was hired at Splunk.
Scott Gray, Director, Professional Services, Functional Management West / Central, Splunk
Scott Gray joined Splunk as the second CSM in September 2013 and helped launch the CSM practice here at Splunk. In 2015 he stepped up to be the CSM Manager in the West & WW CSM Operations Manager. In this role, Scott helped ramp the team to 60+ CSM's in less than 3 years and implemented Gainsight as our CSM practice tool.
In February 2017 Scott joined the Professional Services team as the Functional Director for the WCT Consulting Team. Over the last fifteen quarters, Scott has built a world class Splunk Consulting Team consistently delivering top line performance worldwide. The WCT Consulting Team has a 96% success rate onboarding new consultants and has a 3.5 year average tenure.
Scott joined the Army in 1986 for a two year enlistment. Following his service; Scott completed a B.S in Accounting and an MBA in Production Operations on his G.I. Bill. He has been an avid supporter of the Military Skills Bridge program since its launch.
Military Interns are supported with a dedicated mentor on the team that has also served. Additionally; all interns are supported week over week with our rotating "Splunk Jedi Mentorship Program." To date, 100% of all our interns have received a job offer for a Consultant or Sr. Consultant role here at Splunk. Scott is also working on bringing another round of interns in this fall which will help fill out our team in early 2021.
To learn more about opportunities with Splunk please visit our careers page, or click here to find out more about Veterans at Splunk.
----------------------------------------------------
Thanks!
Heidi Smith