On July 28, 2020, Splunk was granted its 600th patent: Patent No. 10,726,080, "Utilizing a Dual Mode Search." From patent number one, "Machine Data Web," which issued on May 3, 2011, to patent number 600, our patents are just one of many indicators of the creativity and ingenuity of our R&D team and our quest to innovate and expand upon the foundational Splunk platform.
Splunk is filled with ideas and innovators. These patent milestones reflect how successful our R&D organization has been in building the platform, expanding our offerings, and delivering solutions to our customers. We aren't waiting for problems to find us — we're attacking technical challenges and enhancing user experiences every day. And with our cloud first commitment, we are driving new products and features to our customers faster than ever.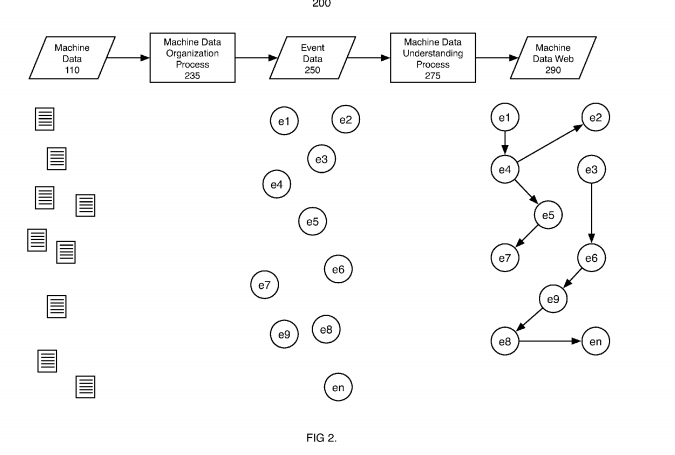 Every day at Splunk is an opportunity to grow our platform to enable our customers to bring data to everything. Innovation is a hallmark of our products. That commitment to innovation is reflected in our patent portfolio, which spans topic areas from search to connected experiences to real-time data stream processing. And while we are proud of reaching the 600 patent milestone, we are also proud of our commitment to Open Source Software (OSS) and contributing to the community. We strive to synthesize novel capabilities reflected in our patents, leverage best of breed OSS, and also contribute to the OSS community — all with the intent of creating a portfolio of products that can address the most pressing data challenges for our 18,000+ customers.
As an example of how we have brought together OSS contributions and patent-protected technology, look no further than our Data Stream Processor (DSP) product. With DSP, we protect our proprietary innovation in the interface, functions, and best-in-class distinguishing features, while we also contribute back to the Apache Pulsar and Apache Flink OSS communities that underpin parts of the DSP platform. To that end, last year we acquired Streamlio, a significant contributor to Apache Pulsar, and Omnition, a heavyweight contributor to OpenTelemetry. Through those acquisitions and others, Splunk has increased our commitment, contribution, and resources to those vital OSS projects.
Our patents also reflect a great partnership between our creative engineers and our fantastic legal team who have been instrumental in helping us navigate our IP business strategy. Together, we have focused on protecting our data-to-everything platform and our Gartner-recognized best in class products, while also contributing back to many OSS projects that benefit the community. We also believe that data will change the world for the better, and in these uncertain and trying times, we have offered our COVID-19 related solutions, including our Remote Work Insights, to all our customers, at no cost to them.
I'm delighted to be part of such a talented, innovative, and solution-centered R&D team. Congratulations to our team – here's to 600 and beyond!