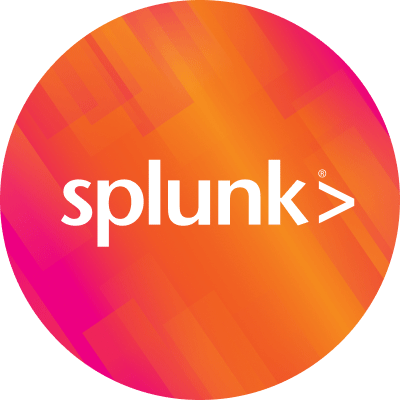 By Splunk May 08, 2018
Federal officials and security thought leaders have advocated for years for the U.S. federal government to invest more in securing the nation's ageing voting infrastructure. The government took a major step in that direction in March when it passed a 2,232-page budget bill, which allocated $380 million for enhancing federal election security.
The funding comes as scrutiny around election infrastructure security has increased following the 2016 U.S. presidential elections. Specifically, the Department of Homeland Security notified 21 states that foreign threat actors tried to hack their election infrastructure during the election.
Security and Intelligence Community experts continue to cite cyberthreat activity as one of the gravest threats to U.S. national security moving into the future. Threat actors have been deploying and using advanced cyber capabilities to undermine U.S. critical infrastructure and attacks against public sector resources are growing increasingly sophisticated.
This is why states began receiving award notification letters from the Election Assistance Commission (EAC) in early April, allowing them to incur costs against forthcoming grant awards. These grants, in part, are focused on raising the security of election assets, systems and networks, and also specify provisions for cybersecurity training for state and local election officials.
The Department of Homeland Security has defined election critical infrastructure as:
... a diverse set of assets, systems, and networks critical to the administration of the election process. When we use the term "election infrastructure," we mean the key parts of the assets, systems, and networks most critical to the security and resilience of the election process, both physical locations and information and communication technology. Specifically, we mean at least the information, capabilities, physical assets, and technologies which enable the registration and validation of voters; the casting, transmission, tabulation, and reporting of votes; and the certification, auditing, and verification of elections.
So how can states best use these grants to quickly raise the cybersecurity of their election critical infrastructure?
Recognizing this significant national security challenge, Splunk has created a prescriptive package of services, analytics, and training focused on the core election security priorities set forth by DHS and guidance from the U.S. Election Assistance Commission.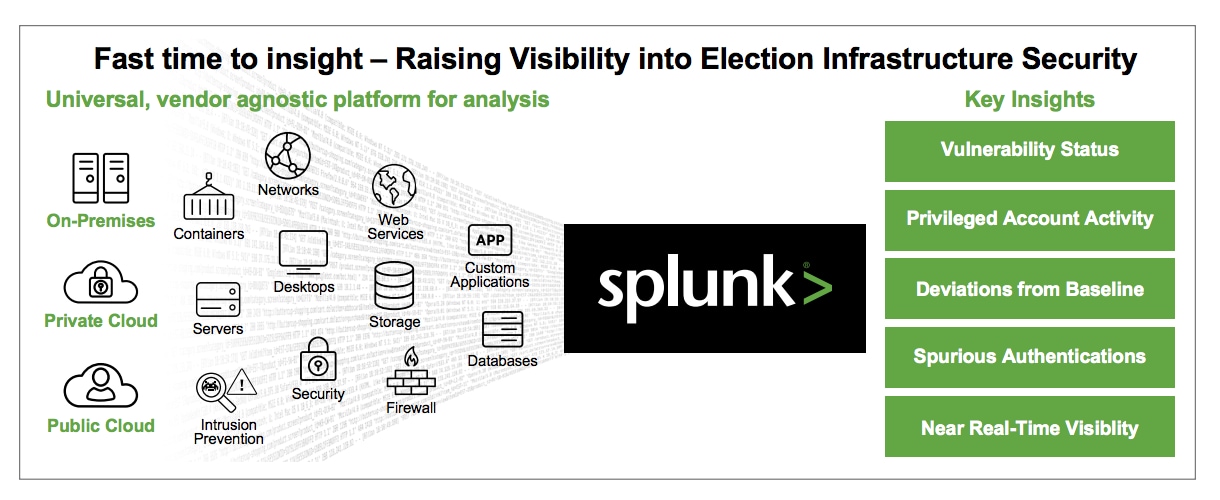 The services included in this package ensure that the solution can be rapidly operationalized in customer environments. Pre-built analytics bundled into the solution provide quick time to insight around cyber security best practices and spurious anomalies identified in the environment. Training courses bundled with the solution help to ensure that state and election officials' security team members will have the skills necessary to use the Splunk solution to proactively monitor and defend their election infrastructure.
Want to learn more about how the Splunk platform can help secure your critical election infrastructure? Read our free brief on election infrastructure security, "Enhancing Election Infrastructure Security With Splunk."
----------------------------------------------------
Thanks!
Anthony Perez