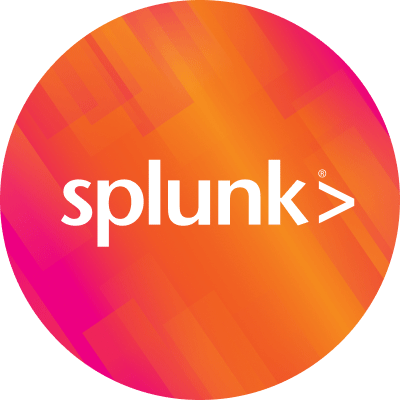 By Splunk October 30, 2020
It's no wonder the virtual hallways were buzzing this past week at EDUCAUSE Annual Conference 2020.
Participants were meeting in a new format, trying out new ways of networking, learning, and connecting. They were looking for the ideas, insights, and emerging practices that would help them cope with an unprecedented set of challenges — just as they were at Splunk's .conf20. You can catch the wave by viewing .conf sessions online.
At both conferences, the buzz was (mostly) the sound of excitement, not worry. Partly because participants knew they could count on a community of colleagues and peers who have the knowledge and experience to see each other through an uncertain business environment. But even more because EDUCAUSE's research showed how post-secondary leaders and executives are learning to rely on that expertise.
An EDUCAUSE QuickPoll released October 9 demonstrates just how effectively higher education IT leaders have responded to the pandemic, at both the strategic and operational levels. And it shows Chief Information Officers gaining a seat at the senior executive table in their institutions in ever larger numbers.
'Frenetic Work' Delivers Results
The survey looks back on the "several months of frenetic work" that institutions have put in to increase their IT capacity, both to deliver quality online education and to enable staff and faculty to work from home.
"The emergency technological solutions required to move institutions to both remote learning and work placed IT organizations center stage and have given information technology the opportunity to demonstrate its operational and strategic importance," EDUCAUSE states. "As colleges and universities have changed in response to the pandemic, IT organizations have been faced with the need to respond nimbly, rethink services provided and organizational structures, and consider the role IT leadership plays in shaping the future of the institution."
While some IT departments have faced budget cuts — a true moment to do more with less — IT leadership has gained profile and influence. "Our evidence strongly suggests that the pandemic has elevated the strategic role of IT and the CIO, including key components of the culture and workforce shifts that are part of digital transformation."
Some of the survey's key findings:
66% of respondents said their IT departments had taken on greater operational significance since the pandemic, while only 2% said the role had decreased.


56% said their strategic influence had grown, while only 6% said it had waned.

Survey respondents also said they'd come to be seen as the "connective tissue" in their institutions, with the line between operational and strategic roles blurring. And IT professionals know the ability to collect, process, and interpret mountains of data — quickly, reliably, and in a secure operating environment — is the real glue that holds the whole function together.
"[Our q]uick response to technical needs and an ability to execute has added both operational and strategic influence," one professional said. "We are more involved in campus efforts and are relied on more for coordination and new technology," another participant added. "Partners are coming to us earlier, and IT has been broadly recognized as a key part of how we teach online and make hybrid instruction work."
Significantly, 61% of IT executives said their role within their institutions had taken on greater importance since the pandemic began, while only 3% said their role had diminished. Across both groups, 71% said they expected the change to be permanent.
Driving Innovation with Splunk
In the months ahead, you'll be hearing more about how Splunk IT Service Intelligence (ITSI) can both build on and reinforce the augmented role and influence you may have taken on in your job. That's partly because a university in Australia has shown us just how far a post-secondary institution can go with the right technology platform.
Monash University had three goals when it began introducing Splunk Cloud and ITSI in 2016: enhance the student experience, deliver SecOps, and improve ITOps. Today, Splunk ITSI enables the university to monitor and support its platforms all over the world, helping students in 155 countries pursue their academic goals.
The thing to know about Monash is that its main campus in Melbourne is the center of a much bigger, wider system. With campuses in Italy, China, Malaysia, India, and South Africa, the institution educates 78,000 students and supports 375,000 alumnae who make a key contribution to its ongoing success.
"You hear a common theme: Any device. Any time. Anywhere," said Paul Brasier, the university's Service Improvement Team Manager, in a recent Splunk white paper on data and digital citizen services post COVID-19. "As we all know, universities are changing to meet the needs and demands of the student base. Students want to attend universities in a lot of different ways."
Even before the pandemic made online learning essential, Monash streamed more than 1,250 live lectures and produced more than 36,000 views per week, enabling students to watch, engage, and participate in lectures from anywhere in the world, on any device. Before the university introduced ITSI, a team of more than 40 staff spent a lot of time visiting classrooms to check on equipment. Now, two people monitor all 400 lecture theaters, with all the KPIs they need available in a single-pane glass table.
For Monash University, and for any institution, the goal has always been to deliver an outstanding student experience, while minimizing costs and optimizing management. At EDUCAUSE, we saw just how well the community is delivering on those expectations, despite uniquely tough times. With Splunk Cloud and ITSI, keeping the promise just got that much easier.
Missed .conf20? Get immediate access to the on-demand presentations from Splunk experts and our customers here.
----------------------------------------------------
Thanks!
Rich Seidner