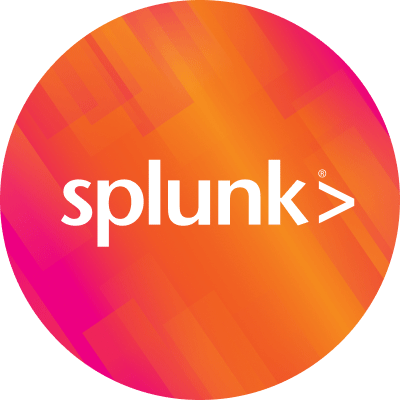 By Splunk October 21, 2020
W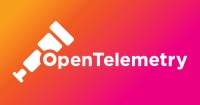 e are excited to partner with AWS in launching AWS Distro for OpenTelemetry, a secure and production-ready solution to instrument applications. AWS Distro for OpenTelemetry comes with AWS support and we are working with AWS to include a Splunk exporter that will enable customers to send metrics and traces to Splunk's industry-leading observability solutions with a seamless plug-and-play integration.
Traditional approaches to infrastructure and application monitoring do not work for distributed microservices-based applications deployed on modern infrastructure platforms such as containers and Kubernetes. More and more organizations are adopting observability, an evolution of monitoring, to support these increasingly dynamic, ephemeral and complex environments. According to Gartner, the number of enterprises adopting observability will increase by three-fold by 2024. Yet DevOps teams still grapple with inflexible, proprietary and heavyweight instrumentation approaches that do not scale and slow down innovation.
OpenTelemetry elegantly solves this problem. Its language-specific SDKs and automatic instrumentation agents make it easier than ever to instrument and capture observability data. Auto-instrumentation automatically identifies which frameworks and libraries are in use within your application and instruments those libraries to capture tracing instrumentation – all without having to make any code change.
AWS Distro for OpenTelemetry allows customers to capture metadata from AWS resources and managed services to correlate application performance data with underlying infrastructure data. Customers can instrument applications running on Amazon Elastic Compute Cloud (EC2), Amazon container services — ECS and EKS, and on-premises.
In the future, the distro will include Splunk's exporter certified and fully supported by AWS — to seamlessly send observability data to Splunk's infrastructure monitoring and APM solutions.
Splunk's Commitment and Contribution to OpenTelemetry
Splunk is committed to making data collection open and accessible to everyone. We co-founded and are 100% behind OpenTelemetry as the new standard for observability. Splunk is, by far, the top contributor to the OpenTelemetry project, the most vibrant CNCF community second only to Kubernetes. A quick analysis of contribution data using CNCF's DevStats reveals that over 180 companies, including cloud providers, monitoring and observability vendors, and end-users, have contributed to the OpenTelemetry project.


OpenTelemetry gives DevOps teams the complete flexibility and choice around which language to write applications and which observability backends to use to monitor, analyze and troubleshoot application and infrastructure performance issues. Our customers choose Splunk as we provide the most comprehensive observability solution to easily understand and manage the performance of distributed applications deployed on cloud-native infrastructure.
Splunk customers have improved DevOps productivity by over 8X, reduced mean-time-to-detect by over 80% and achieved cost reduction by 50% in cloud spend by taking advantage of the following industry-leading capabilities:
Full-fidelity distributed tracing: NoSample™ full-fidelity trace ingestion enables DevOps teams to collect and analyze ALL trace data to identify and quickly resolve any performance issue, even P99 anomalies.




Real-time streaming analytics at scale: A multi-dimensional data model and real-time high-cardinality analytics provide the unlimited flexibility to slice-and-dice observability data and drive actionable insights. By analyzing high-cardinality application and infrastructure performance data within seconds, our customers can act before performance problems become widespread customer-impacting issues.


AI-Driven directed troubleshooting: With built-in AI/ML, DevOps teams significantly reduce MTTD and MTTR with directed troubleshooting, which automatically surfaces the potential causes of performance anomalies related to application code, service dependencies, or infrastructure.




Full Stack Observability: Out of the box service maps quickly isolate the service experiencing the performance issue such as latency spike. Pre-built dashboards for every service with built-in infrastructure correlation immediately identify the root cause of a performance issue and enable you to engage the right team for resolution.

Get Started with Production-Grade Observability
We are excited to partner with AWS on their production-ready AWS Distro for OpenTelemetry; we also look forward to accelerating our joint customers' observability journey. You can learn more about our continuing contributions to the OpenTelemetry project at .conf20, our annual customer event for education and thought leadership. Register now for .conf20 and be sure to check out the following sessions:
Sign-up for a free trial of Splunk Observability Cloud and refer to our documentation for getting started.
---
Follow all the conversations coming out of #splunkconf20!
----------------------------------------------------
Thanks!
Amit Sharma