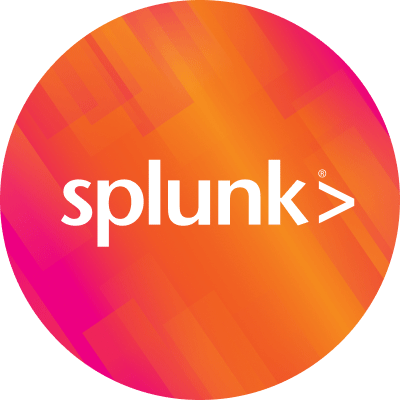 By Splunk May 07, 2020
You may already be using Splunk to ingest data and generate alerts and dashboards so you can take quick action on problems, but did you know you can quickly start a VictorOps trial and in three easy steps, have great Splunk alerts escalated to the right teams and people with a mobile app notification, SMS message or a live phone call?
What is VictorOps?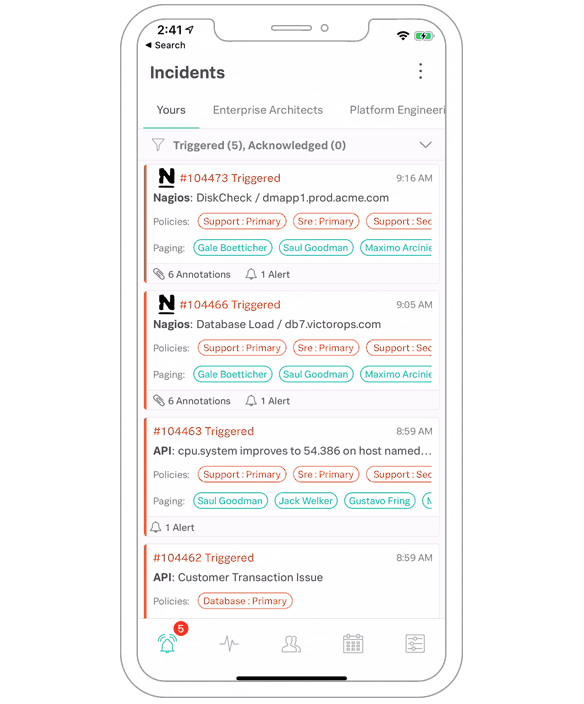 VictorOps empowers teams by allowing them to deliver alerts to the right people in near real-time. Teams receive a context-rich notification telling them WHAT is wrong, what's down, and WHO should take action to resolve the incident. VictorOps takes alerts from monitoring tools and applies on-call schedules and rules to engage the right teams and people through the VictorOps mobile app, SMS, email, or web interface so teams can start resolving problems faster. Customers like PSCU have taken "mean time to acknowledge" from 4 hours down to 2 minutes with VictorOps.
VictorOps makes collaborating easier and faster by integrating with tools you already use. Integrations with Slack and ServiceNow easily integrate into developer and support teams' workflow. VictorOps enables faster outage resolution, reduced waste in resources, improved utilization of the team's "tribal knowledge" and a more empowering, collaborative and enjoyable on-call experience for all.
The VictorOps App for Splunk: The "Easy Button for Alerts"
The VictorOps App for Splunk is your easy path for turning alerts in Splunk into Incidents — directed to the right on-call teams or people. The experience starts with 1-2-3 wizard that connects VictorOps with Splunk. Don't have VictorOps yet? The app guides you to start a trial. From there, you will set up the API keys and with a single click, send a test alert, which you should see in seconds in the UI.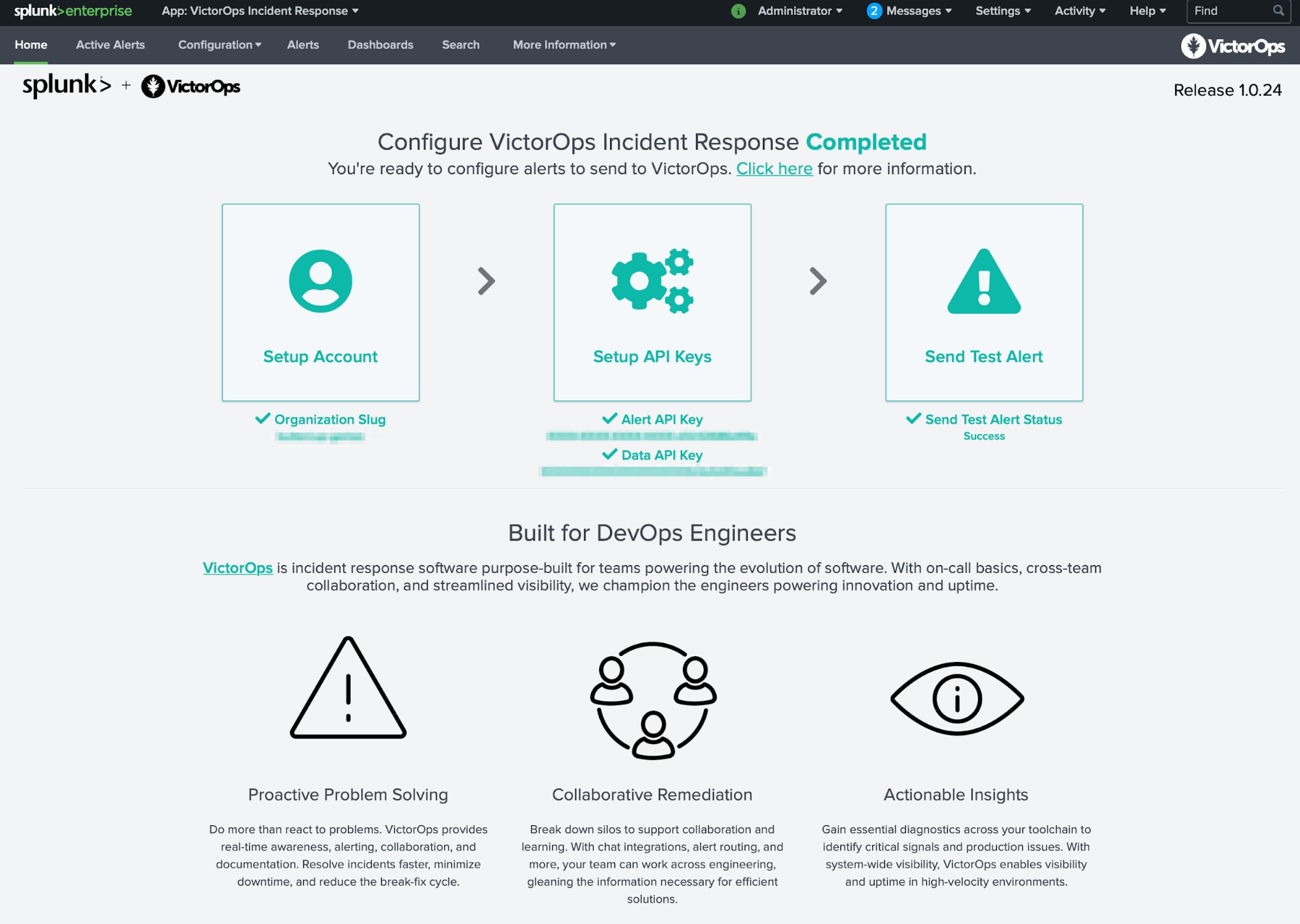 Once you're set up, you can define alerts in Splunk and designate an action for those alerts to be delivered to VictorOps: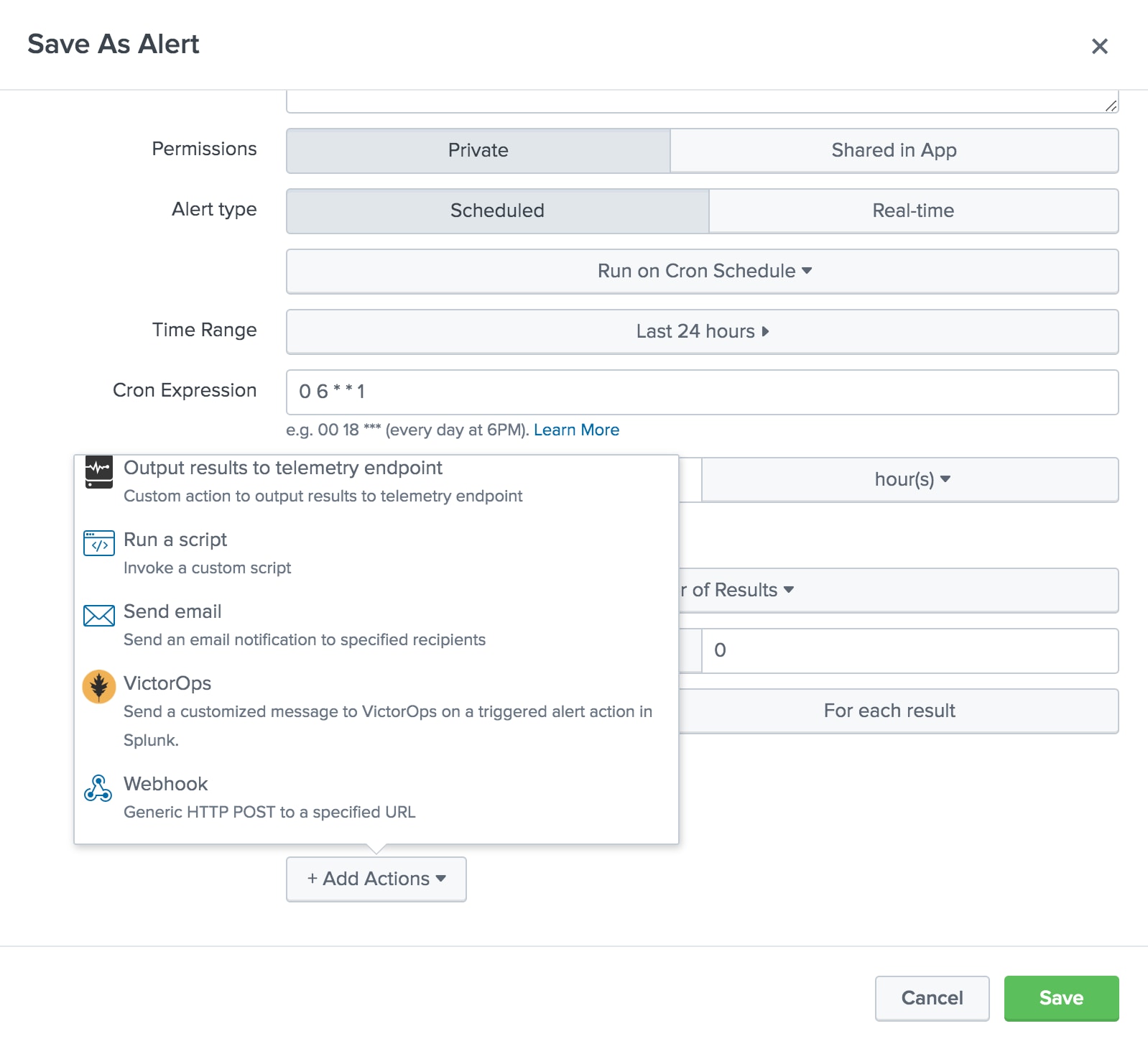 From there, you can refine escalation policies, set on-call schedules and set up other integrations so that VictorOps delivers the alerts to the right people, based on the nature of the alert. Teams get a shared view of open, acknowledged and resolved alerts as well as shared context and insight on alerts.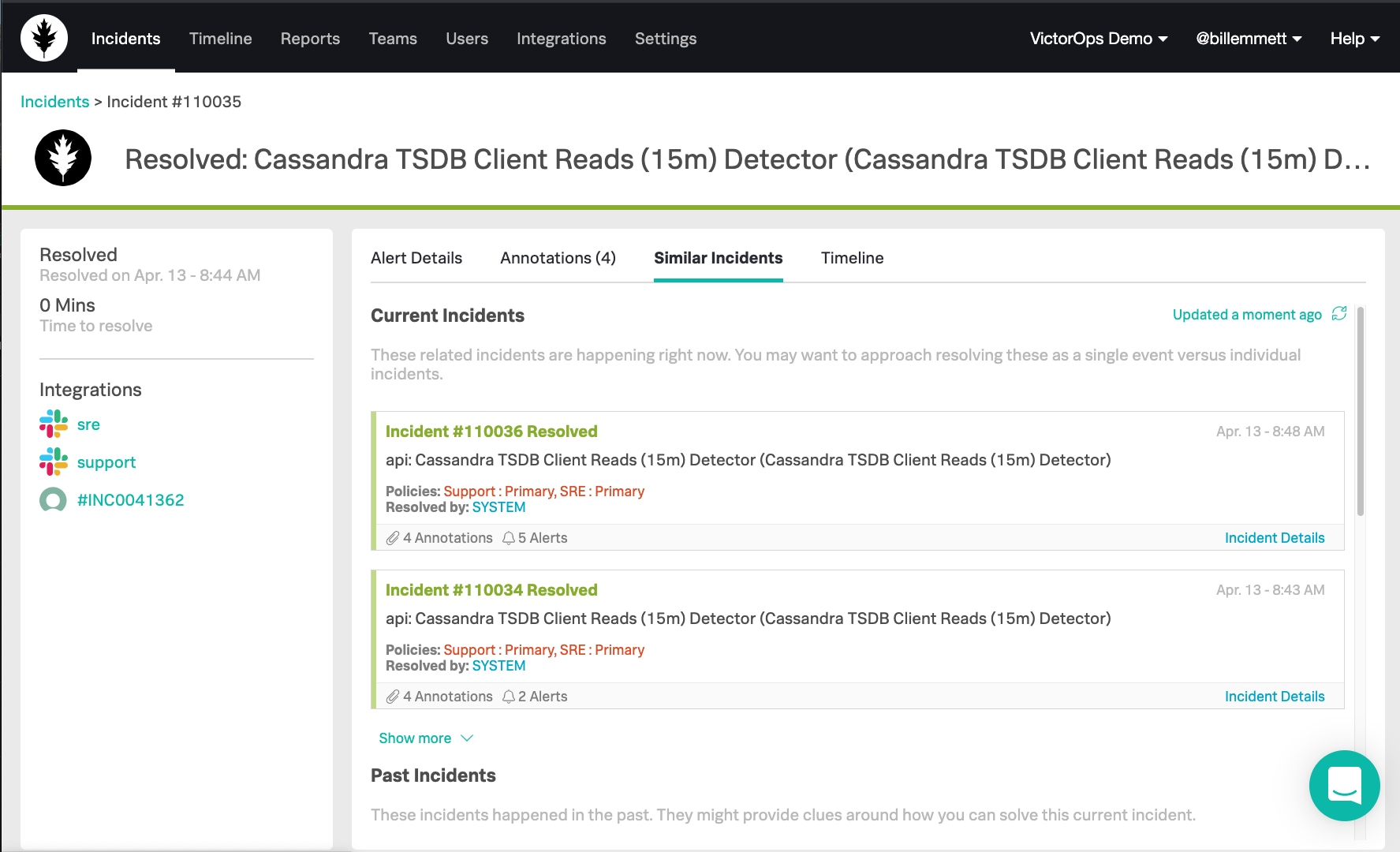 This is a particularly good time to try VictorOps Incident Response. Not only does it automate some of the key functions of a virtual NOC, but you can try VictorOps free for 90 days to learn now it can streamline your incident response workflow and solve problems faster.
Happy Splunking!
----------------------------------------------------
Thanks!
Bill Emmett