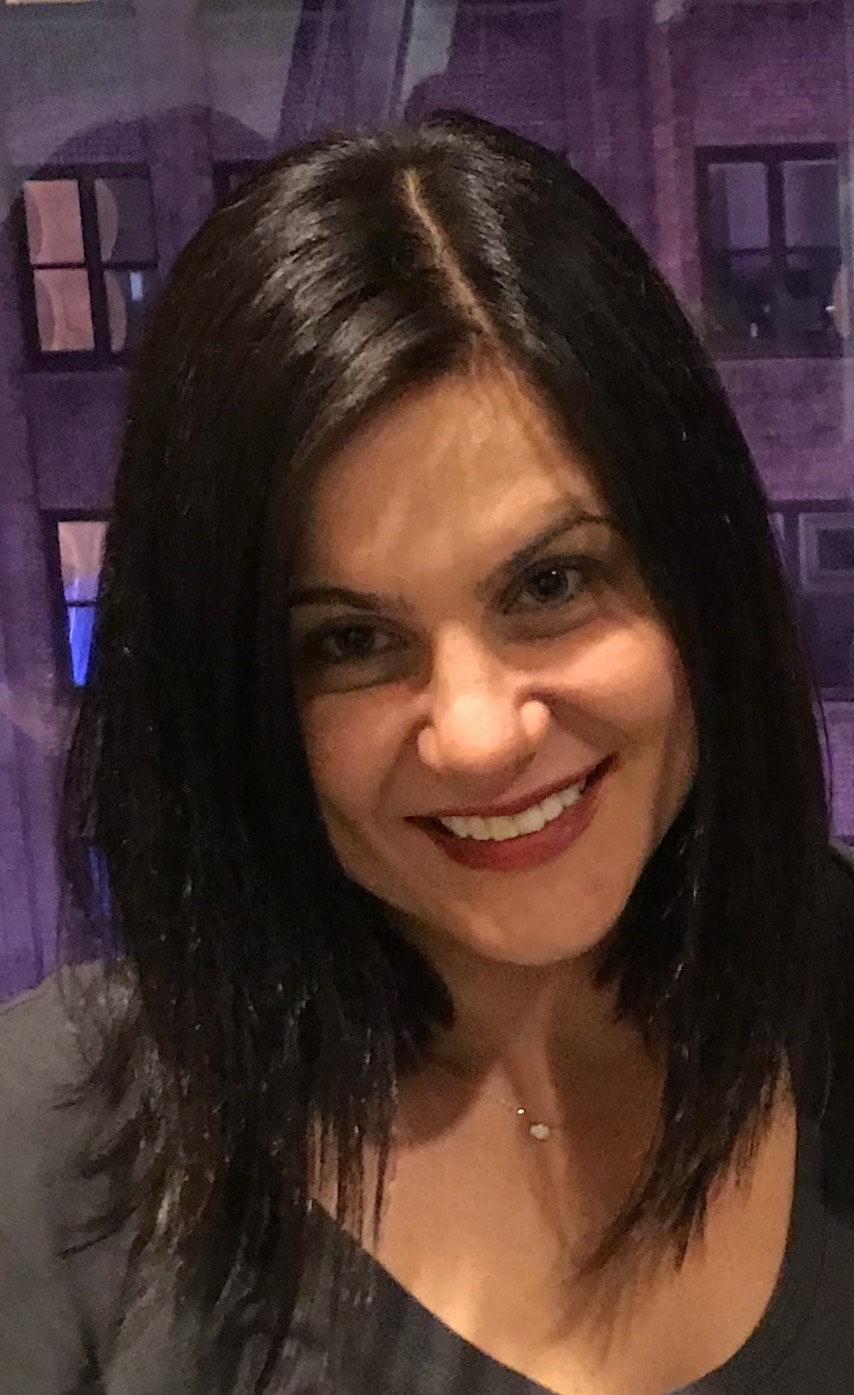 By Renee Woods May 20, 2020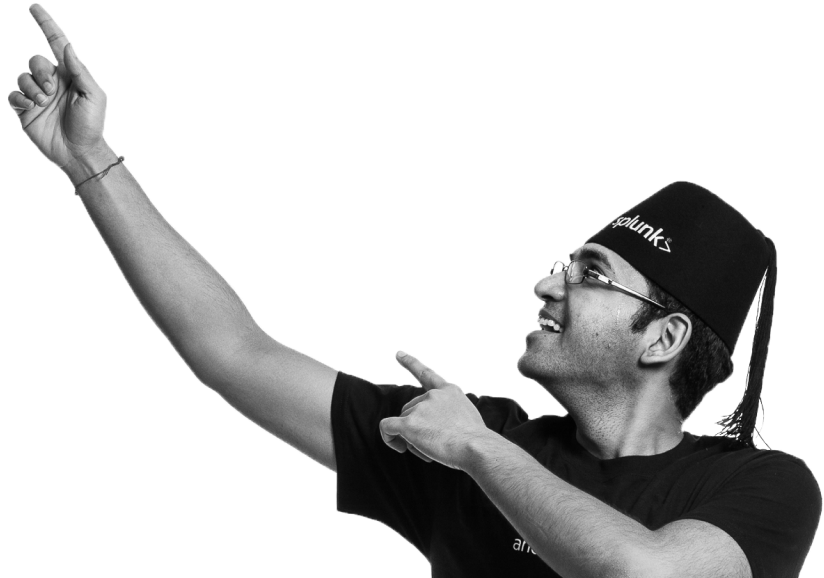 It's near the end of May 2020, and we can now add "Social Distancing" to the list of "Things That Won't Stop the Splunk Community from Thriving." (If there was such a list, that is.)
Of all the Splunk Community programs — Splunk Answers, the Splunk Community Slack, the SplunkTrust, and more — Splunk User Groups is the one program that traditionally relies on in-person connection.
Splunk User Groups (Splunk UGs) are independently run, Splunk-supported groups that hold events where Splunk Users of all levels and interests come together in a casual environment to learn, teach, and connect with one another.
Our fearless Splunk User Group leaders just recently began transitioning their events to virtual in response to COVID-19, and many have now found their perfect formula for running a successful online community event. I'm thrilled to share with you some learnings, tips, and tricks directly from our leaders around the world.

The Splunk User Group leaders featured in this post are:
Jeff Chau, NSW Australia Gov't Splunk User Group
Ari Donio, NYC Splunk User Group
Dustin Eastman, Columbus, OH Splunk User Group
Tony Reinke, Nebraska Splunk User Group


First, I asked the Splunk UG leaders about their challenges when switching from in-person events to live virtual events. For the most part, communicating to their members about their previously scheduled events changing format and figuring out what platforms to use were their first logistical challenges to overcome. Chau in NSW had a plan.

"The user group had been planned to be held in the office a month in advance of the need to run virtual. An update to all attendees of the switch to virtual was required and re-planning of the format/content of the user group. An additional communications channel was set up in the form of a Slack channel purely for the attendees."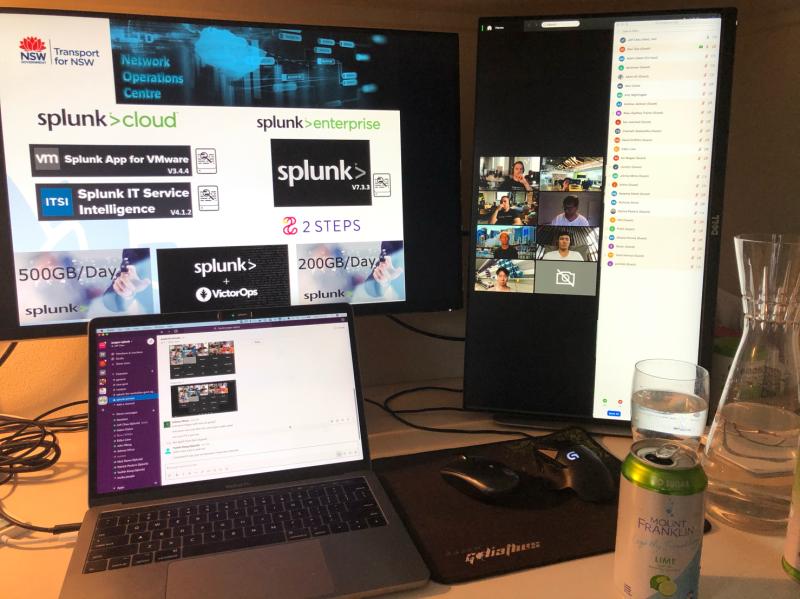 Thankfully, the new user group platform also allows Splunk UG leaders to message all members of their group, and to switch from in-person events to virtual, complete with a space for a virtual event link replacing the physical address/mapping portion.
While there were some challenges in making the switch, this also created opportunities to connect people outside of their geographical locations. Ari Donio, who typically provides pizza (New York style, of course!) and beverages at his monthly UG meetings downtown New York City, explained:

"We missed the Pizza, the in person mingling, the personal touch and the applause a speaker receives after their talk. However, we were able to bring a speaker from California straight to NYC to talk about a subject that was in high demand (Smart Store). What was (also) nice was we were able to combine with the Iowa (Splunk) User Group to offer 2 great sessions."

Some groups found technological solutions to keep the networking as strong as possible. Chau said:


"Socialising around the kitchen/desk was replaced with Zoom breakout rooms of approximately 5 (members) — allowing enough time for every participant to introduce themselves to a few others."

"This is a fantastic idea to manage a large digital audience — it can otherwise be difficult to create enough space for everyone to be comfortable with contributing. In Columbus, special guests even made an appearance."

Dustin Eastman shared:
"Additional time was allowed at the end for group socialising, where people introduced their pets and/or kids on screen."

In Nebraska, Tony Reinke focused on keeping people engaged throughout:
"(We made) frequent stops for Q&A, rather than just one big Q&A at the end." He added a thought for next time: "We used the chat feature within Zoom and polls. It would have been better to set up polls ahead of time with canned questions and not doing it on the fly. 'How many people have used Kubernetes before?'"

Finally, when asked what advice our special guest Splunk UG leaders would give to other leaders- they all had pearls of wisdom to share:
"Ask questions throughout the presentations, use virtual backgrounds, encourage camera feed from attendees, use a public Slack channel for comms, send thanks and follow-ups to all the attendees and notes for those who could not attend." - Jeff Chau, NSW, Australia
"Plan topics that will pique users' interests, something that will make them want to attend, even try to ensure the meeting has a catchy title, so people want to attend just to see what it is. For example: Lookups from A to KV." – Dustin Eastman, Columbus, OH, USA
"Get any questions the speaker is going to ask the audience ahead of time and make it a poll. Have it mute people as they come into the meeting. In Zoom, there is a feature to allow people to unmute themselves; use this wisely. Some people like to have the mic hot all the time." — Tony Reinke, Nebraska, USA
"Just keep it going! Like a plant, you gotta keep nurturing it ... one month without water and it'll start to wither, one more month and ... you get the idea." — Ari Donio, New York City, NY
---
For more information on Splunk User Groups, visit usergroups.splunk.com or contact User Groups and Community Events Manager, Renee Woods – rwoods@splunk.com.