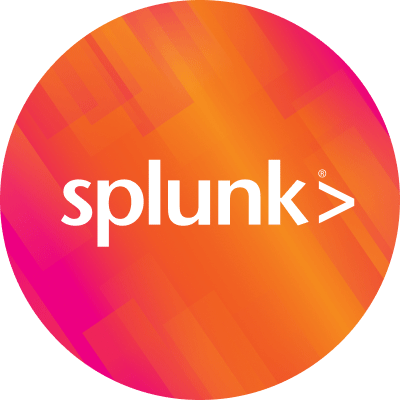 By Splunk June 12, 2020
Congratulations, you just bought Splunk!
You made a great decision, and now it's time to start solving all those business problems on your plate. Maybe you are trying to reduce the time spent managing cyber risks from hours to minutes. Or you might be executing a digital transformation of your customer experience. Or perhaps you are trying to save $70 million dollars in an IT consolidation project. But you have just one question: how? You know that success lies at the intersection of your people, processes, and technology, but you need something to light your way.
Introducing Splunk Lantern: clear and actionable guidance from Splunk experts that lights the way to success with your Splunk deployment.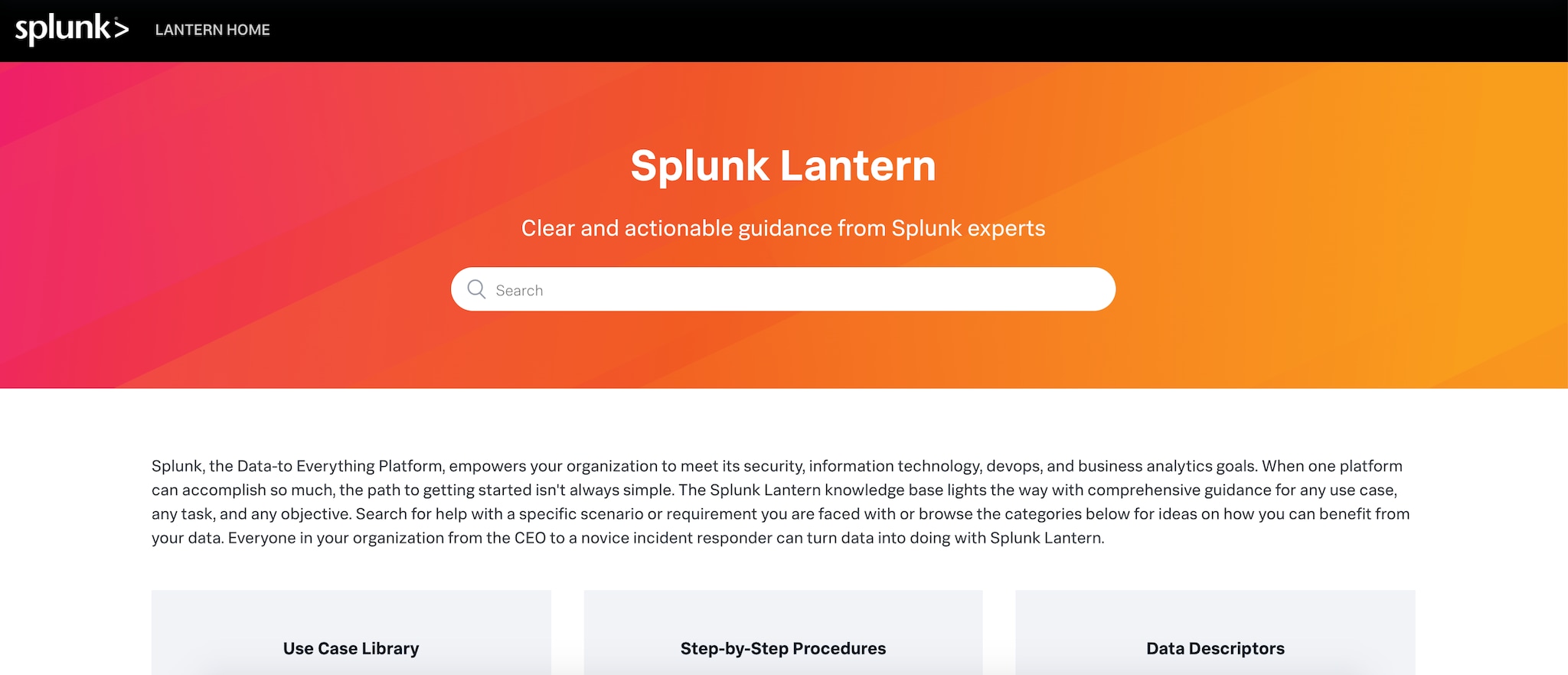 Whether you are a new customer starting out on your Splunk journey or a seasoned customer looking for that next mile of value, Splunk Lantern is here to light the way to your next big success.
Splunk Lantern contains a growing set of resources to help you maximize your Splunk investment.
Use Case Library
Managers at your organization know what their objectives are but don't always know exactly how to achieve results. The use case library is filled with guides that explain how to implement new Splunk use cases to meet your goals. You'll find information on the people, process, and technology dependencies, metrics to track, and resources to help you implement each use case so that you can succeed.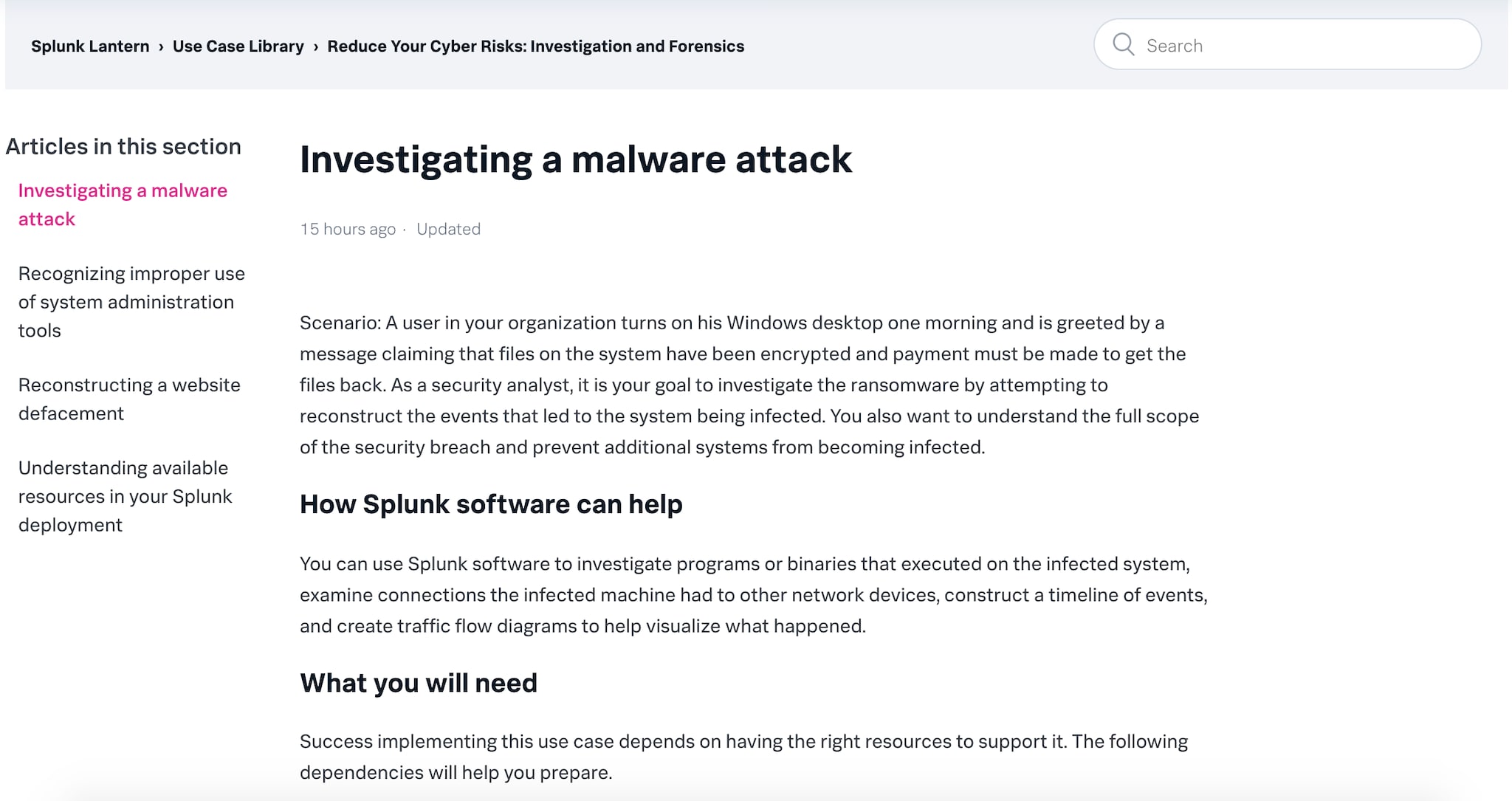 Step-by-step Procedures
But managers aren't the only ones who will benefit from Splunk Lantern. Splunk users at your organization can get detailed guidance on how to implement use cases with step-by-step procedures to follow. These procedures include data requirements, example searches, explanations, and even guidance on how to interpret results.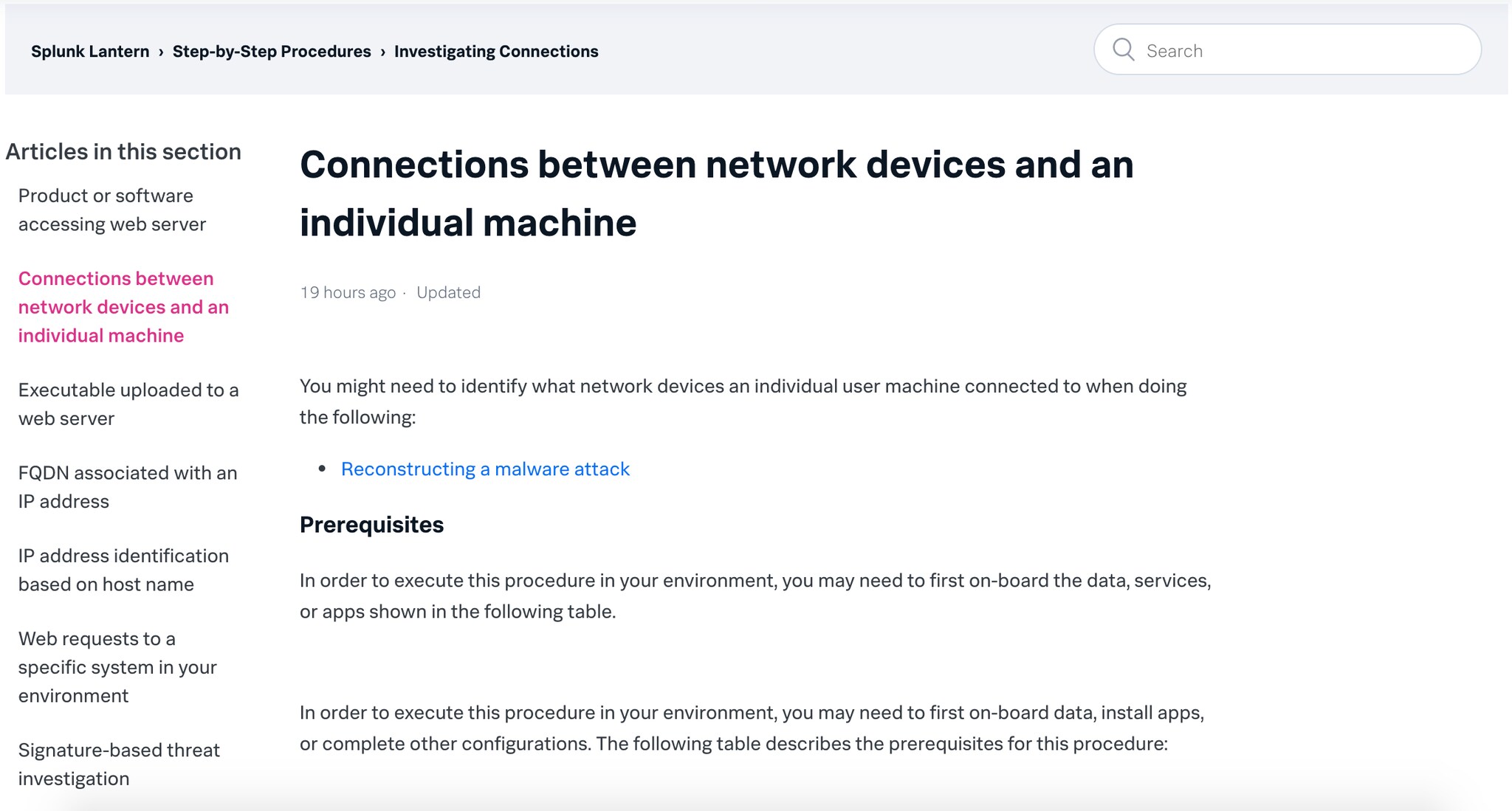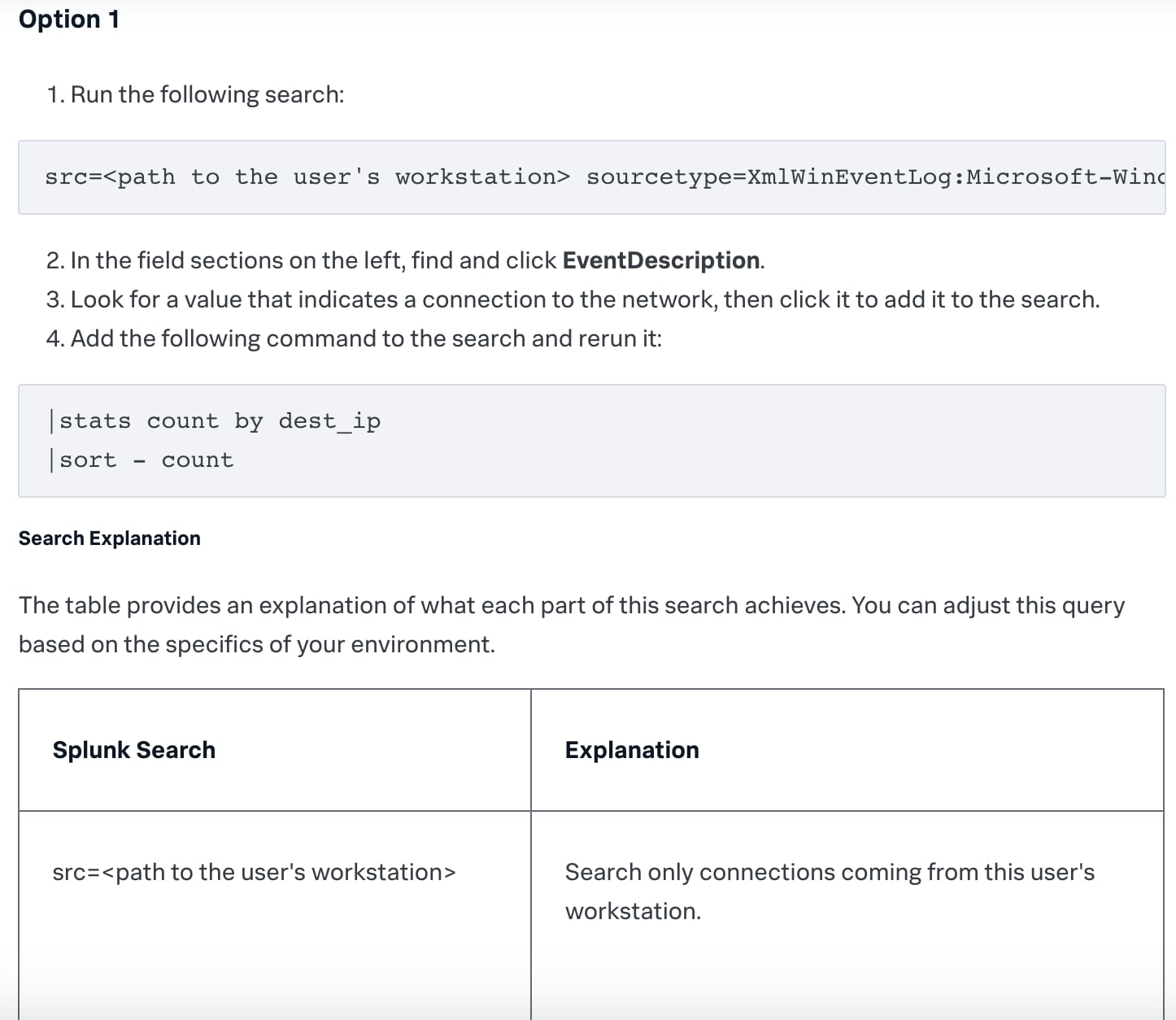 Data Descriptors
Your Splunk environment might have data sources that you are not sure what to do with. Or you might be unable to reach your goals with the data sources you already have, and you want to know what information you can uncover with additional data. Data descriptors help you learn the true power of data and find new use cases based on the data you already have or could have.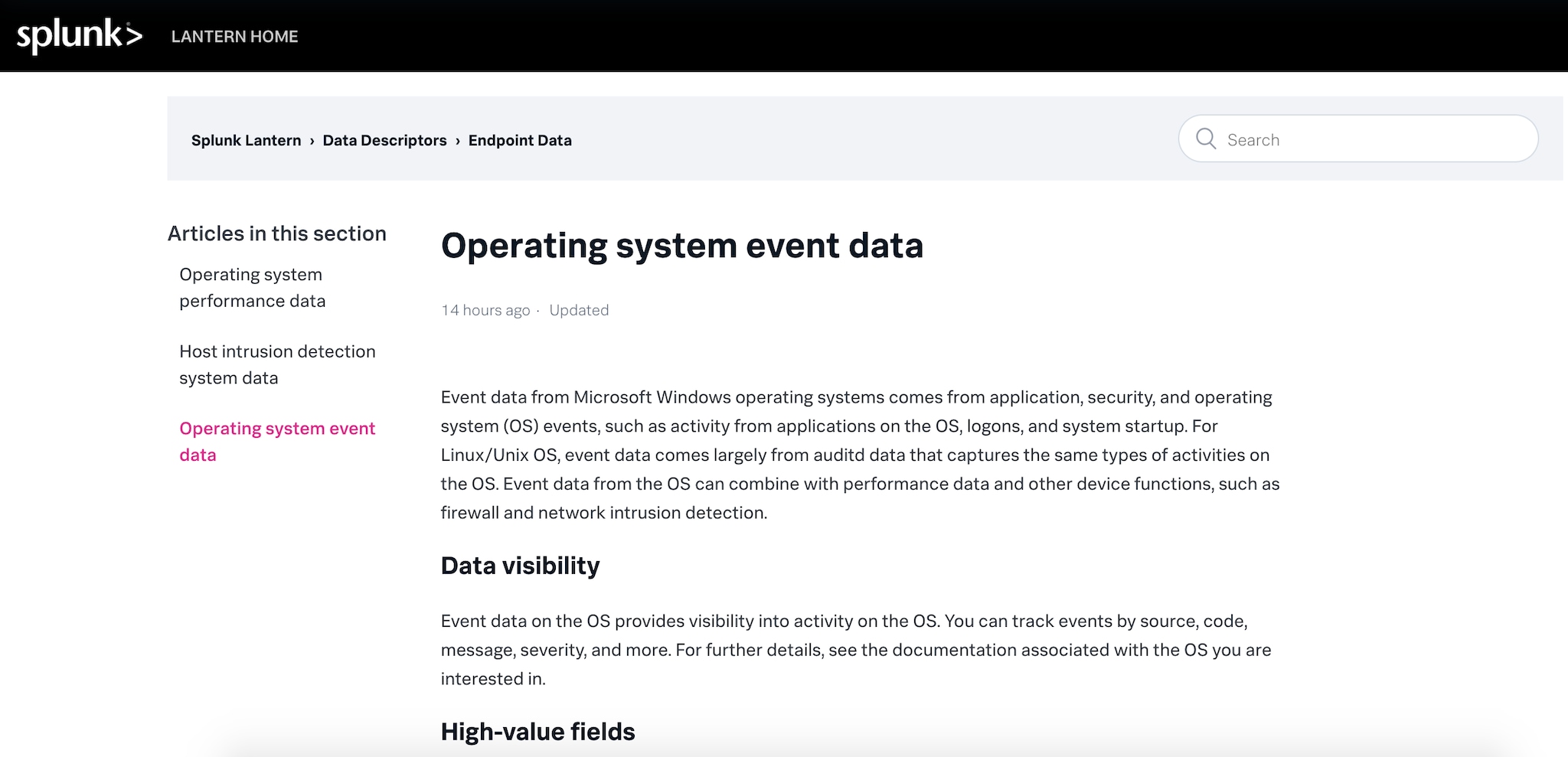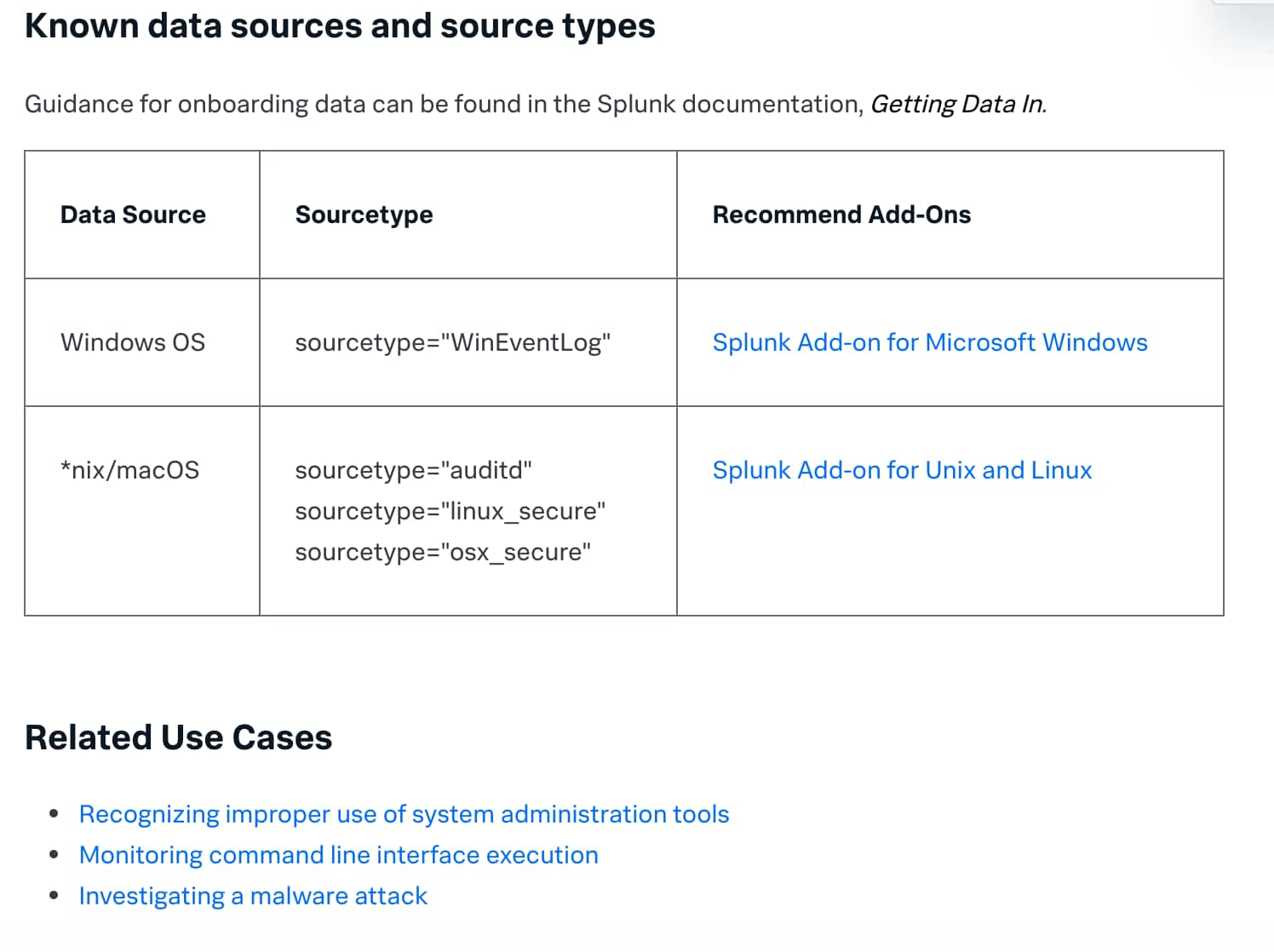 Platform Administration Tips
Splunk admins aren't left out of the Splunk Lantern experience either. You can find tips and tricks on essential tasks from getting data in to managing configurations to monitoring the health of your deployment. Use Splunk Lantern guidance to optimize your Splunk deployment and ensure that it runs smoothly for everyone.
Splunk Success Framework
With stakeholders across your organization taking advantage of the Data-to-Everything platform, strong program management can help optimize the experience for everyone. The Splunk Success Framework provides a proven model for building a Splunk center of excellence and structuring your Splunk deployment to achieve value across your organization.
Check it Out!
Splunk Lantern has something for everyone and is here to make sure you can win with Splunk. It is still under development, so we'll be periodically adding content to make it even better. Ready to get started? Splunk Lantern is live at lantern.splunk.com. Have ideas on content that you would like to see? Email us at: splunklantern[at]splunk.com.
----------------------------------------------------
Thanks!
Craig Vincent