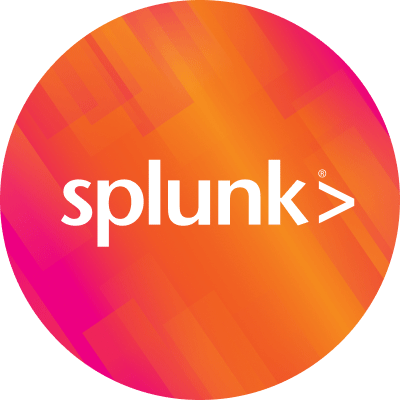 By Splunk October 13, 2020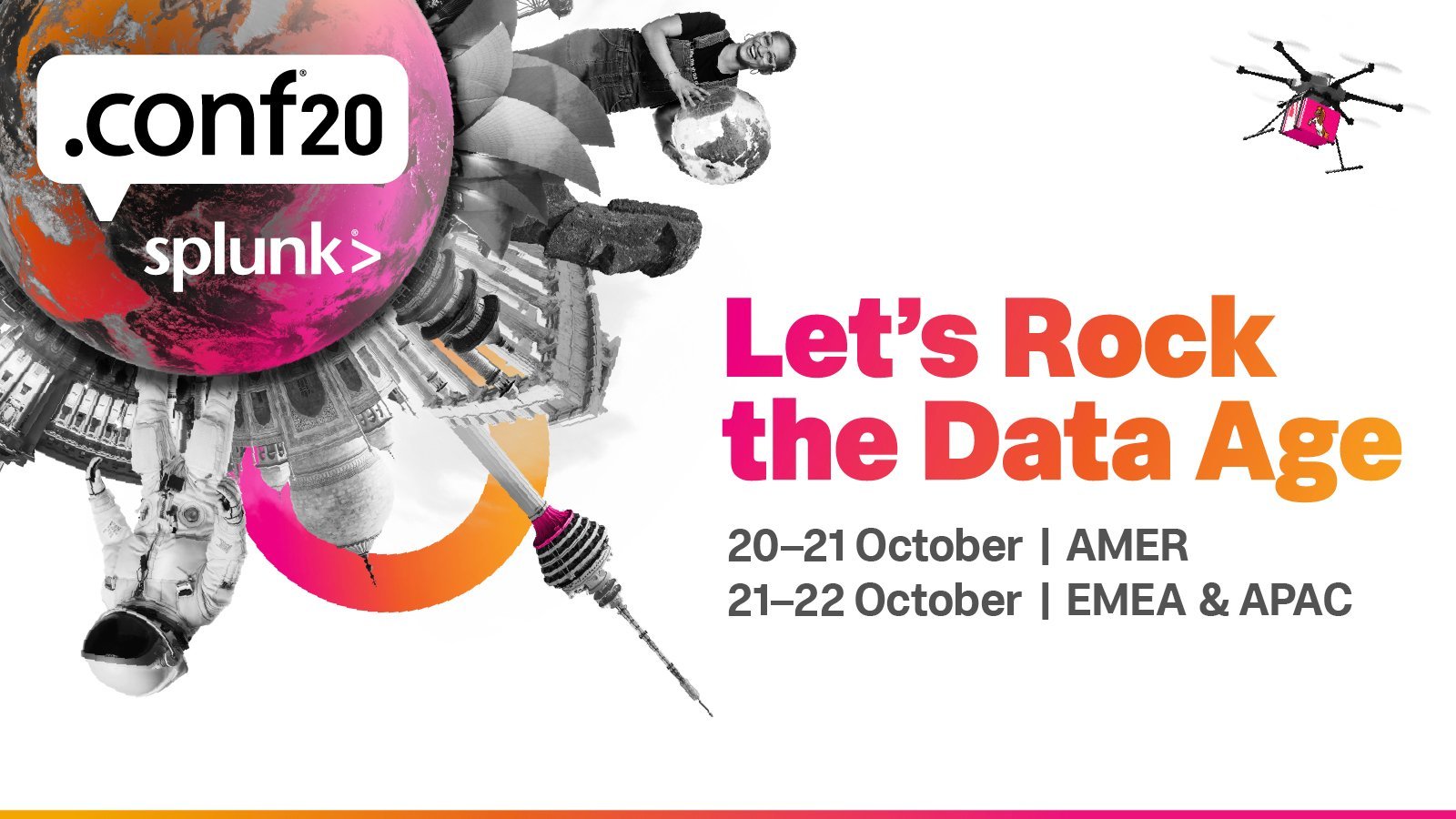 This year's .conf20 is virtually right around the corner! Whether you're an enthusiastic .conf veteran or an eager n00b, this highly engaging event will empower you to fully Rock the Data Age with the Splunk community. It's all happening October 20-22 and we can't wait to watch, learn, and celebrate all-things-Splunk with you! The .conf20 FAQ will hook you up with all of the info you need in order to prep for an optimally awesome time as we shift to hosting in the online environment we've all groaned grown to embrace in 2020.
Sessions! Speakers! Get it!
Community members contribute in various ways across many event sessions and breakout tracks. Two places in particular to watch are the Splunk4U and SplunkTrust tracks. The Splunk4U track combines sessions on community, DEI, Splunk for Good, and Splunk Using Splunk. The SplunkTrust track features in-depth technical sessions from our most experienced MVP's. And, you can learn all about User Groups in breakout session "SFU1726C: Creating A Community - Tips for Starting and Building A Successful Splunk User Group." Many UG's are scheduling meetings to occur right after .conf20. Join your local group at usergroups.splunk.com and get notified of when they will hold their next event!
Say yez to the Fez
Have you seen the fez? The SplunkTrust is an amazing group of top contributors to our Splunk community. This year is the debut of the SplunkTrust Track. Seven sessions were submitted and selected by members. Want Splunk Pro-Tips? You'll find them in these sessions! The SplunkTrust Virtual Induction ceremony will take place on Monday, October 19th at 4:00 pm PDT. Watch it on our Splunk Twitch channel. Members of the SplunkTrust and Splunk employees will be answering your questions at Ask the Experts.
DnD anyone?
Brand-new this year is Dungeons and Data Monsters! This fun .conf20 ancillary event is a live-streamed online role-playing game where members of our community (and a few special "celebrity guests"...) will explore the fantasy world of the Splunk Cloudom and the Data Age Alliance and attempt to role-play, solve puzzles, battle data monsters, and become Splunky Heroes of the Data Age Alliance. It most closely resembles a "one-shot" game of Dungeons and Dragons, 5th Edition, by Wizards of the Coast, and with our own Splunk-y spin on the fantasy setting, characters, quests, monsters, and more.
Games will be streamed LIVE via our Splunk Twitch channel, and viewers can help our community players by watching for clues and live-chatting! Game times are Monday, Tuesday, and Wednesday evening (10/19, 10/20 & 10/21) from 6:30 pm to 8:30 pm PDT.
Lounge Around...
Something extra-special we love about .conf each year is the Community Lounge — the prime place for community members and interested .conf20 attendees to learn more about our Splunk community programs and digitally connect for a bit. It will feature a few fun resource videos, links to all of our programs, and a live chat area staffed with many familiar community faces!
Community ❤️
As you navigate through all of the fun that .conf20 has to offer, absolutely do not forget to take a peek at our Splunk community experiences:
Alright Splunk fans, this is your cue to allow yourself to get pumped on these programs as we officially ramp-up to .conf20! Like, seriously, it's OK to get excited. Don't hold back! No. Really. And, thank you. We couldn't do any of this without YOU.
— Michelle Schlachta, Community + Content at Splunk
---
Follow all the conversations coming out of #splunkconf20!
----------------------------------------------------
Thanks!
Michelle Schlachta