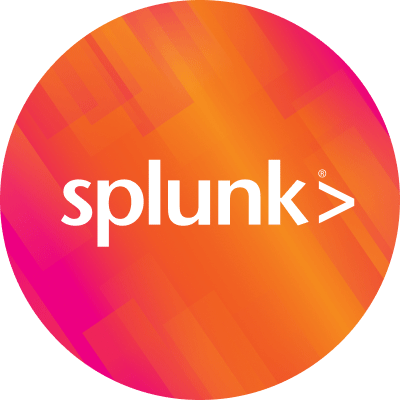 By Splunk October 14, 2020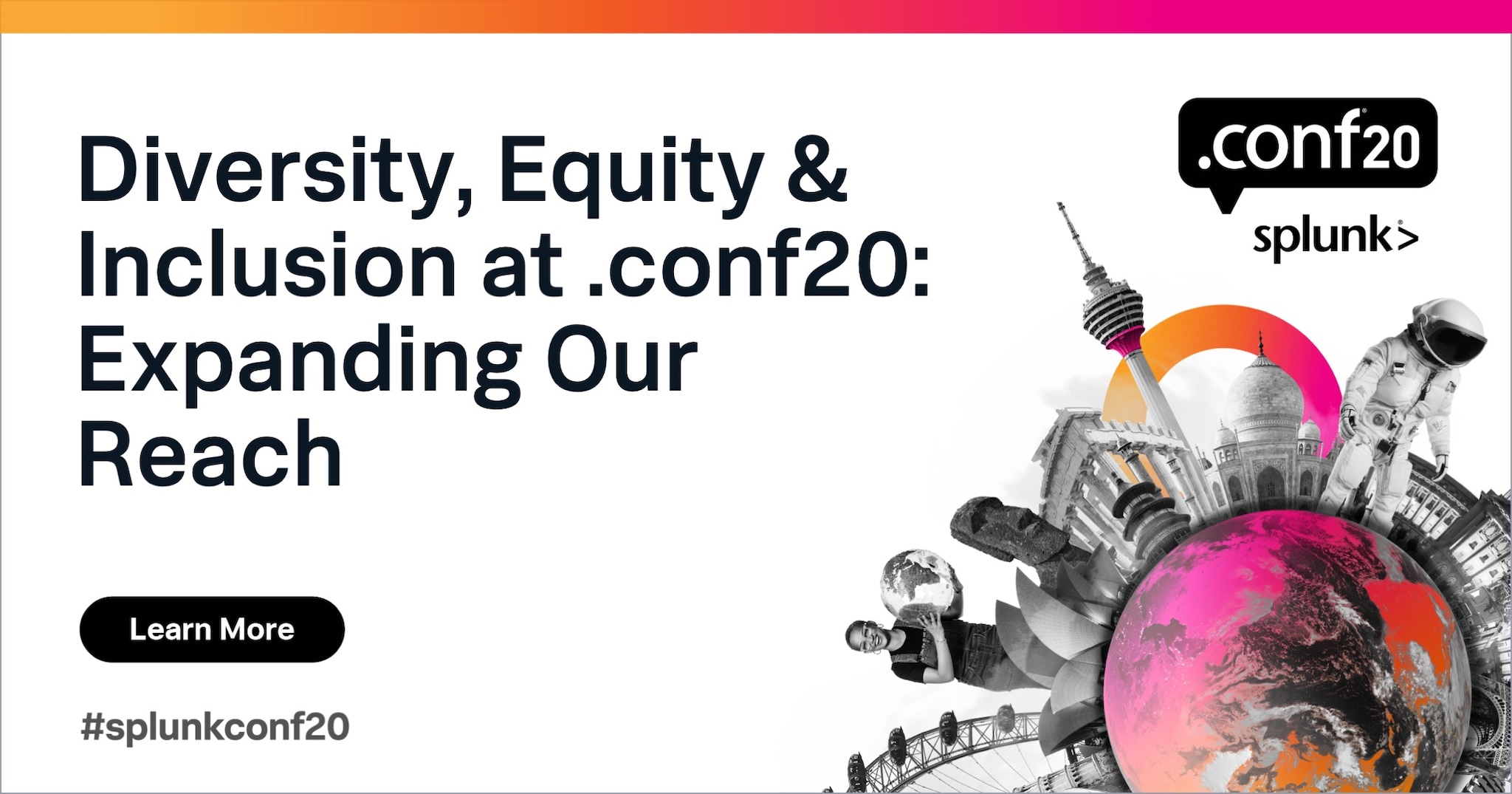 Diversity, Equity and Inclusion (DEI) are among our most critical values here at Splunk. This year, as the global pandemic and economic disruption have highlighted issues of inequity, social and racial injustice, we've been working harder than ever to ensure that DEI values are infused in everything we do. Not surprisingly, DEI will be alive and well at Splunk's all-virtual .conf20 — and we're excited to see that these values will be shared across our greater customer and partner communities.
Our goals for .conf20 this year are to raise awareness and provide new insight around DEI for partners and customers as well as our Splunk employees — many of whom are also significantly affected by these global events. Here are a few of the ways we hope to move the needle on DEI for Splunk and the broader industry ecosystem at our premier user and partner conference. To attend .conf20 for free, register here.
Mobilizing the Industry
At Splunk, we recognize that many organizations are eager to implement strategies to improve their representation and expand inclusion for women, people of color, LGBTQ+, people with disabilities, mind health or neurodiverse conditions, veterans and others. The problem is, many don't know where to begin. So this year, I'm thrilled to be part of an industry-wide panel, "Turning a Moment into a Movement: How Diversity and Inclusion Leaders Drive Systemic Change," that includes D&I leaders from technology companies Box, Zoom, Google and Culture Amp.
During our session, we will be sharing our personal strategies, experiences, failures and successes as diversity leaders, hoping to inspire others so they can build out their own DEI programs and find new ways of reaching marginalized groups.
This panel provides a wonderful opportunity to talk about ways we as an industry can address complex, systemic issues when we come together. When we share our stories, we start to understand each other's experiences, giving us the insight and empathy needed to take collective next steps that benefit everyone.
New Ways to Look at DEI
As in previous years, .conf20 will offer several DEI breakout sessions delivered through the Splunk4U learning path, where you'll have the opportunity to hear how Splunk and other companies are accelerating diversity and inclusion — and using data to drive those initiatives forward. Here are a few sessions to watch:
Being Alone Together: Virtual Community Care Through Employee Resource Groups: In this session, you'll hear from employee resource group leaders at Splunk on the importance of community care, particularly for underrepresented groups in tech. They'll discuss how we can build a coalition with each other inside and outside our office walls.
Remote work realities for the deaf: Truth, half truths and statistics: This session highlights remote working realities for deaf and hard-of-hearing people, along with strategies and ancillary benefits for your remote team.
What's missing? Reduce bias by addressing data gaps in your analysis process: This session will demonstrate strategies that anyone can use to address gaps in the data analysis process — from data collection and transformation to searching, analysis and visualization techniques. Learn to reduce bias by taking mitigation steps at every stage of the data analysis process.

Keeping the DEI Feel
While we're completely virtual this year, we are working hard to retain the look and feel of a live .conf DEI experience. In addition to the sessions, be sure to check out these DEI-related activities at .conf20:
Brain Break Lounge: We'll offer attendees opportunities for pause and reflection with guided mediation between .conf20 sessions, along with resources for mental health and "office hours" with one-on-one consultations.
Million Data Points Lounge: We'll offer a Splunk DEI booth that will provide on-demand videos, live chats and downloadable assets, along with networking events and resources for parents
Veteran and Student Lounges: Throughout the conference, we'll regularly promote Splunk programs as well as careers in data for veterans and interns.
Conversation with Kerry Washington: I'm excited to host a conversation with activist, actress, director and Emmy-winning producer Kerry Washington. We will be discussing the importance of voting rights, equity and the power that one voice can have to catalyze change. This will take place on Wednesday, October 21, at 10:00 PDT for viewers in the U.S., and Thursday, October 22, at 10:00 BST/SGT for our EMEA and APAC viewers

Despite new and unexpected challenges, we are continuing to expand DEI thought leadership to reach many more marginalized and underrepresented people. Our new virtual format is not only fun and engaging, we are enhancing our culture of inclusion by making our DEI content global and more accessible to all. And with each new challenge, we will evolve our message of diversity, equity and inclusion so we can continue to drive the positive change we want to see.
---
Follow all the conversations coming out of #splunkconf20!
----------------------------------------------------
Thanks!
Suzanne McGovern