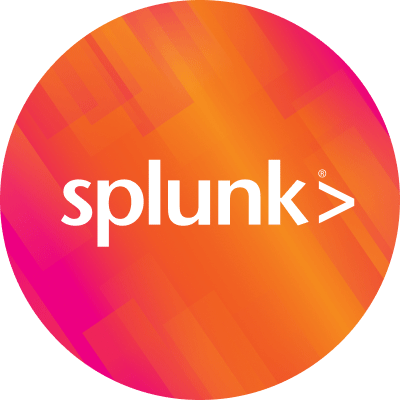 By Splunk July 23, 2020
Splunk Staff Sales Engineer Rosie Sennett is a self-described "Jack of All Trades," and her experience shows it. With a career spanning online marketing, film production, web development, and technical support, leading up to joining Splunk as a Senior Sales Engineer in 2012, Rosie has a wealth of experience and a constant curiosity. I sat down with Rosie to learn more about her journey, her exciting side projects at Splunk, how Splunk has changed since she joined, and what she's excited about next.
---
Rosie joined Splunk in December of 2012, as employee #835. She was one of the first Sales Engineers at Splunk, supporting enterprise accounts in Southern California, and was an original member of Splunk's TK421 team (named after the storm trooper who's uniform Han Solo stole in the original Star Wars movie).
As a Staff Sales Engineer, Rosie is typically assigned to large targeted accounts. A typical "day in the life" depends on the data-driven needs of those accounts, and where they are in the sales or adoption lifecycle. Much of her day is spent talking with those people at our customers (and prospective customers) who work on Splunk. Rosie says part of her success is due to the fact that she can geek out with new users, "get nerdy over data", and help them understand the potential of Splunk in a casual way that let's them relax and explore our products in a stress-free way.
Beyond her day-to-day responsibilities, Rosie is well-known for frequently taking the opportunity to launch and manage fun and impactful side projects. Recently she's been working on setting up permissions and re-Splunking the Splunk Minecraft server.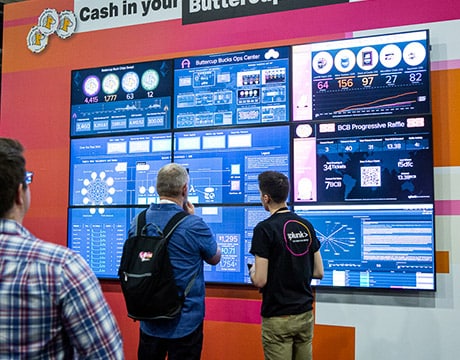 Rosie has also made a significant impact on Splunk's annual user conference, .conf. .conf19 had attendance in excess of 10,000 attendees, but back in 2013 Rosie volunteered to help in any way she could with an expected audience of less than 1000 attendees. She was made part of a team that was "splunking" registration data and making dashboards, working from a single booth in the back of the partner pavilion. By the next year it was her project. The project has since evolved into one of the most popular aspects of .conf, including multiple Splunk dashboards and a full 50' x 60' control room in the center of the .conf pavilion. Last year we had 30+ monitors, all scans, and people voting for things. Using this data provided by .conf attendees, Splunk executives now have more visibility into how they can give better tools to make decisions based on the insights generated by attendees.
Outside of those Splunk projects, Rosie frequently contributes to the WIT community. She recently spoke at the Girl Geekx Elevate virtual conference, where she shared her unique perspective on a panel focused on women in tech with interesting career journeys. She has also organized internal events with Splunk Employee Resource Groups (ERGs) including Womxn and Women at Splunk.
As one of the longest-tenured and most connected Splunkers, Rosie has valuable insights and advice for new members of the Splunk team. Her number one piece of advice for new hires: Get involved. Volunteer for every trade show, join every ERG, and meet as many people you can that you may not meet under normal circumstances. She said that while Splunk is a different company from when she joined in terms of size, we've managed to maintain our "Splunkiness," as connectedness and authenticity remain keys to success, along with curiosity and volunteering.
The main impression one gets when talking to Rosie about life at Splunk is that she truly embodies our core value of "fun." Nothing resonated with me more than the last thing she said during our conversation more than this:

"I'm having as much fun today as I did on my very first day."
To learn more about opportunities with Splunk please visit our careers page, or click here to find out more about Splunk Sales jobs.
----------------------------------------------------
Thanks!
Grant Bassett