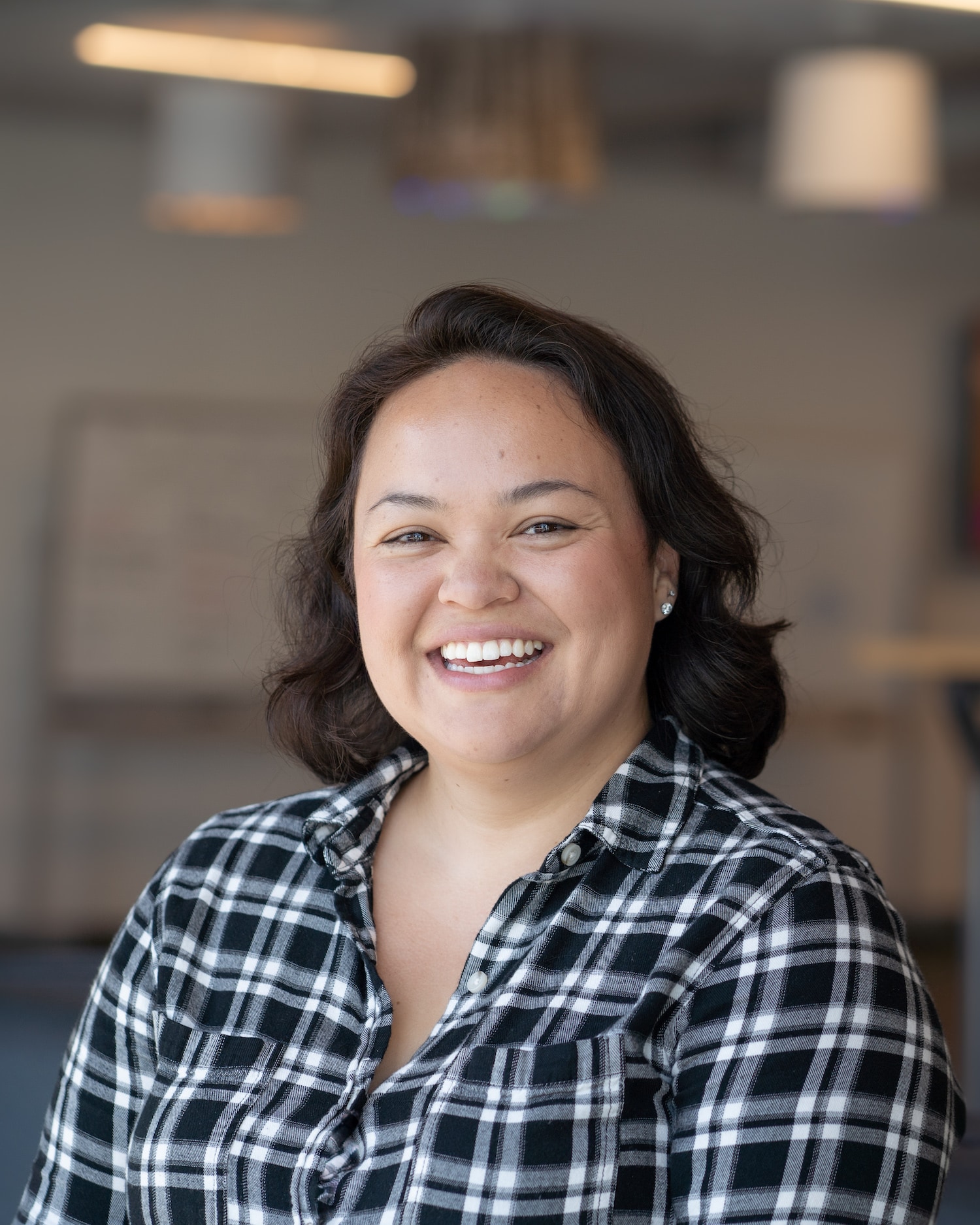 By Kristina Blehm June 25, 2020
Pride Month in San Francisco is associated with vibrant rainbows lining the streets and the anticipation of a day to commemorate with pride flags and parades. The excitement throughout the month is contagious and spreads to all members of the LGBTQ+ community and their allies. While the festivities are important, the knowledge of our journey and fight toward those celebrations is equally important to remember.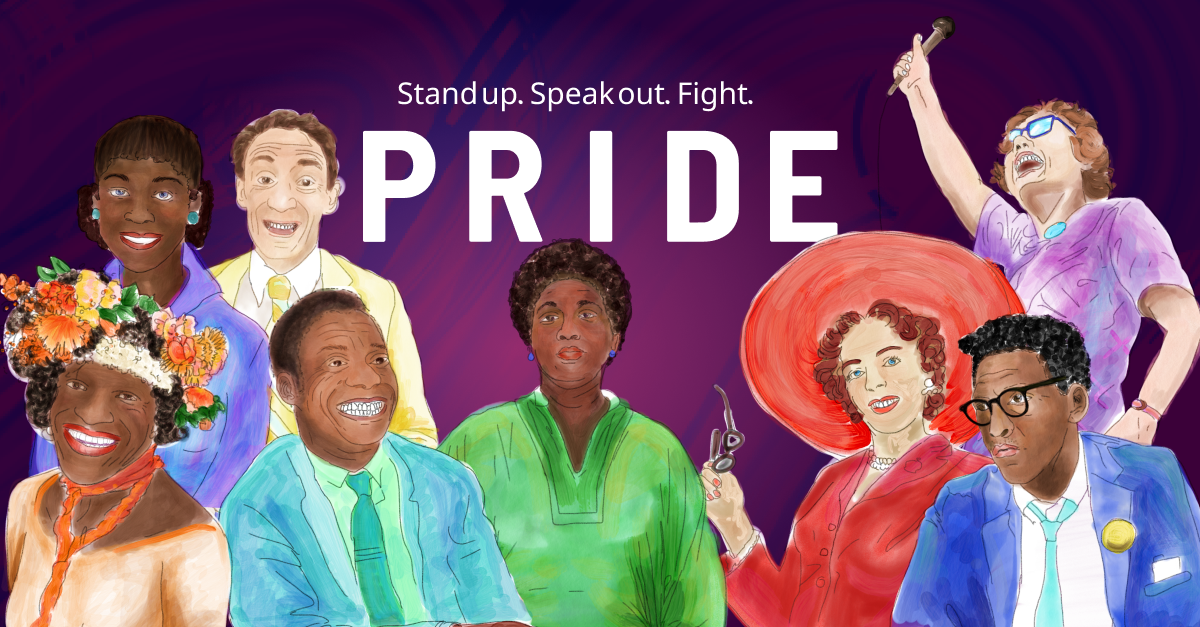 The unification of the LGBTQ+ community in many ways was solidified with the 1969 Stonewall Inn riots. Stonewall Inn, a popular gay bar — particularly for transgender and gay youth experiencing homelessness — was the center of an aggressive police raid followed by a multi-day riot. The patrons of Stonewall Inn and residents in the bar's neighborhood protested against the unnecessary force and blatant discrimination by local law enforcement. This event motivated LGBTQ+ members to come together and create several organizations with a similar goal of protecting their basic human rights. One year after the raid, the first Pride marches were held in several major cities. In New York City, the chant "Say it loud, gay is proud", rang out in the streets! As the Pride marches grew in strength and numbers, the popularity of the event grew with unifying energy, giving a space to connect and rejoice in similar hardships and triumphs while also giving an opportunity to celebrate diversity in the movement.
Given how far we've come since these first Pride celebrations, and that this movement was galvanized in large part by Black trans activists, it is vital to take this time to speak out about the injustices still faced today by Black trans folx. We'd like to highlight some of the heroes of our community and how they were instrumental in getting us to where we are today.
Christine Jorgensen

"We didn't start the sexual revolution but I think we gave it a good kick in the pants!"

Christine Jorgenson was a transgender woman and international superstar after undergoing gender confirmation surgery in the 1950s. She became a public spokesperson for gender identity and is a hero to the transgender community.

Marsha P. Johnson

"How many years has it taken people to realize that we are all brothers and sisters and human beings in the human race? I mean how many years does it take people to see that? We're all in this rat race together!"

Marsha P. Johnson is one of the prominent figures of the Stonewall uprising of 1969. An outspoken advocate for gay rights, Johnson was an American gay liberation activist and self-identified drag queen.

Harvey Milk

"Burst down those closet doors once and for all, and stand up and start to fight."

Harvey Milk was one of the first openly gay elected officials in the United States and the first in the history of California. He often spoke of equality for all and built coalitions for many underrepresented groups. He was ultimately murdered for his convictions and contributions to society, but his memory lives on for all.

Audre Lorde

"I am not free while any woman is unfree, even when her shackles are very different from my own."

Audre Lorde was a leading Black feminist, lesbian, and writer who gave voice to issues of racial oppression, gender, and sexuality. She was internationally recognized as an activist and visionary for both the Black and LGBTQ+ communities.

James Baldwin

"It is certain, in any case, that ignorance, allied with power, is the most ferocious enemy justice can have."

James Baldwin was an American writer and activist that used his writings to explore racial tensions in the U.S. during the Civil Rights movement. He is well-known for writing eloquently and honestly about his experiences as a black man in the U.S.

Bayard Rustin

"Let us be enraged about injustice, but let us not be destroyed by it."

Bayard Rustin was a gay civil rights leader and adviser to Martin Luther King Jr. He was outspoken about racial injustice and helped organize the March on Washington for Jobs and Freedom. His philosophies of non-violent resistance and civil disobedience helped shape the Civil Rights Movement as we know it.

Barbara Gittings

"Equality means more than passing laws. The struggle is really won in the hearts and minds of the community, where it really counts."

Barbara Gittings is widely regarded as the mother of the LGBTQ+ civil rights movement. She organized the New York chapter of the Daughters of Bilitis, which was the first lesbian civil and political rights organization in the United States. She helped organize activists from all over the country to attend public demonstrations for LGBTQ+ equality; these demonstrations evolved into the first New York City Pride Parade in 1970.

Ernestine Eckstein

"I think any movement needs a certain number of courageous martyrs. There's no getting around it. That's really the only thing that can be done, you have to come out and be strong enough to accept whatever consequences come."

Ernestine Eckstein was a black lesbian who set the stage for LGBTQ+ rights before Stonewall. She was frequently the only woman — and the only black woman — to join LGBTQ+ protesters in the early 1960s. After her heavy involvement with the gay rights movement, she became active with BWOPA (Black Women Organized for Political Action.)
---
This blog post was co-authored by Kristina Blehm and Daniela Hurtado, and a huge shout out to Splunkers Jeff Sredni, Isha Padhye and Korryn Resetar who created the original illustrations featured in this post.
Daniela Hurtado is a lead generation manager at Splunk, leading the BDR team that is specifically focused on generating pipeline and driving revenue for Splunk's Observability Suite. Prior to being a people manager, Daniela was responsible for breaking into the enterprise ecosystem of Latin America at SignalFx, which was acquired by Splunk in 2019. Jill-of-all-trades and master of none, Daniela holds a B.A. in Philosophy from Louisiana State University and a Master of International Business from the University of South Carolina.
---
Sources:
https://www.britannica.com/topic/Gay-Pride
https://www.bustle.com/articles/166925-the-origins-of-pride-month-what-you-should-know-about-its-history
https://transsafespace.network/media/marsha-p-johnson-quote.52/
https://bookstr.com/list/17-quotes-from-lgbtq-trailblazers/
https://makinggayhistory.com/podcast/ernestine-eckstein/